Add eChecks & ACH Payments to Your Online Business
Our ready-to-use integrations for eChecks payments can help you increase conversions
Despite the prevalence of credit and debit cards today, there are situations in which a customer will want to pay by check. The ACH (Automated Clearing House) Network provides a way for checks to be processed electronically, and usually much faster than a paper check can clear — although still a little slower than a credit or debit card. An eCheck is an electronic check, and it functions similarly to an old-fashioned paper check, only with the added convenience of automation and computer-assisted processing.
What are eCheck Payments?
eChecks are one method of transferring money from one checking account to another over the ACH network. They're processed in a similar way as regular paper checks, but since it's all done electronically, the transaction is much faster. In this way, eChecks function as a reliable alternative to using a debit card.
The ACH is a central network for moving money between bank accounts in the United States as well as international payments. It handles direct deposits, certain credit and debit transactions, and basically all other types of electronic transactions. Since it sends all transactions electronically, the ACH can complete vast numbers of them very quickly, saving time and costs. It has grown into a very popular, secure, and reliable system for all sizes of businesses and even government payments.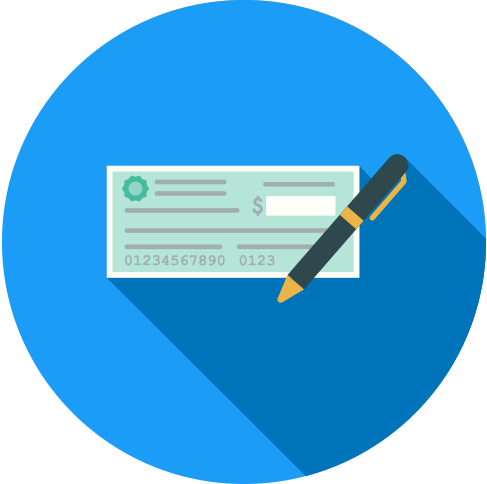 The eCommerce Advantage of ACH Payments and eChecks
The ACH operates under a strict set of rules that require all transactions to be settled within one to two business days, depending on whether the transaction is debit or credit. The advantage of this is obvious: payments go through very quickly. In fact, even though the rules state one to two business days, most ACH transactions settle on the same day they were made. Reliability and safety are also important advantages, for both buyers and sellers. Since the ACH handles eChecks, the same advantages apply.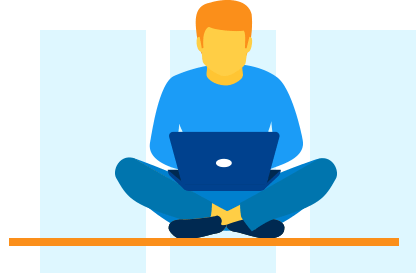 Best ACH and eChecks Solutions for Websites
Your Shift4Shop store has built-in integration with the most popular ACH Payments and eChecks
How do eChecks Work?
An eCheck combines the convenient aspects of a check (yes, there are some) with the enhancements afforded by electronic processing. The customer provides their routing and bank account numbers, just like with a paper check. But rather than being processed manually, the eCheck goes through the Automated Clearing House (ACH), a secure network run through the Federal Reserve.
Benefits of eChecks
eChecks process much faster than paper checks, and they also have stronger security features. There's no risk of a returned check, since if the customer has insufficient funds, the eCheck just doesn't go through. Deposits are made much faster as well. Out-of-state and international eChecks can be accepted safely. There's also no limit on the monetary amount of an eCheck. In fact, the U.S. Treasury has chosen eChecks as the only means of making a large transaction over the internet. This makes eChecks perfect for online stores that sell highly priced items, although any store can accept them.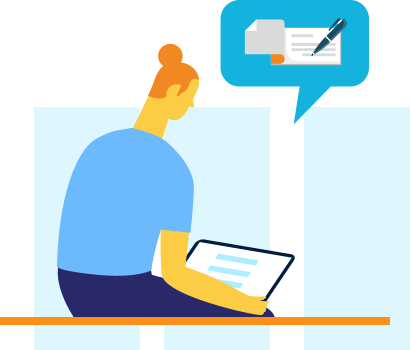 Transaction fees for eChecks are lower than fees for credit or debit cards, making them quite cost-effective. And since bank account information remains the same for the life of the account, eChecks are great for recurring payments — unlike card numbers, which change regularly. And the fact is that some customers still prefer to pay by check. eChecks allow these customers to use their preferred payment method, enhanced with extra security.
As a seller, you'll also benefit from the extra speed and security provided by eChecks. They deposit quickly, cut down on fraud, and as mentioned above, have lower transaction fees than other methods. You'll also be able to serve customers who prefer checks, or for whatever reason don't have their debit card at the moment. Remember that if a customer's card is lost or stolen, sometimes they have to wait several days to get a new one, but they may still need to make purchases before their new card arrives. By accepting eChecks, you can help customers in this situation.
How to accept eChecks
To accept eChecks on your online store, you'll need to connect with an eCheck-processing payment gateway. If you're using an eCommerce software with eCheck processing built in, you can have it set up in a few simple steps.
Of course, there are many other payment methods your online store could benefit from.
Start Processing with eChecks & Shift4Shop
Already have an eChecks account?
Sign up for a Shift4Shop online store.
Sign Up Today