Start Accepting Digital Wallet Payments in your Store
Our ready-to-use integrations with the leading digital wallets
help you increase conversions and sales
Just as many people today prefer not to carry cash, there's a segment of online shoppers who prefer to rely on alternative payment methods rather than entering their credit card number during checkout. Customers have a wide range of reasons for choosing such a payment method, but most of the time it has to do with security or convenience, or especially a combination of both.
What is a Digital Wallet?
Digital wallets function as means of storage for personal and payment information that is encrypted for security. The customer simply uses their digital wallet instead of typing in a credit card number, and their payment is made without any exposure of their information. Instead, the digital wallet sends a single transaction "token" to make the payment without passing the customer's credit card number to the eCommerce site.
Digital wallets have seen a surge in popularity in the last few years, not only for the security they provide, but also for the great convenience involved. With a digital wallet, a customer can complete a purchase with a single tap or click. There's no hunting for the right card, and no typing in a card number, expiration date, and security code. This is all replaced with the touch of a finger. Digital wallets are available for transactions on both desktop and mobile, and in some cases, at a point of sale in a brick-and-mortar store.
Popular digital wallets include: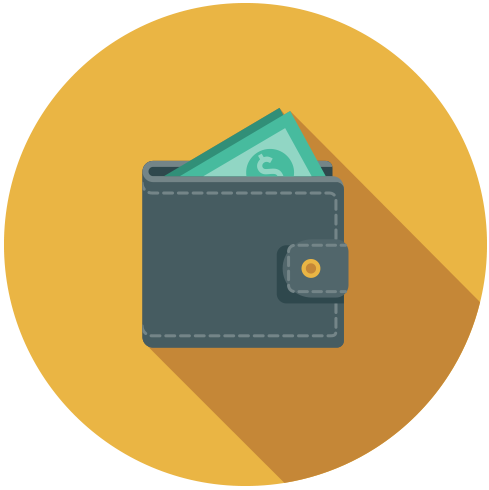 Examples of Digital Wallets
You may recognize some of the names above, such as PayPal. PayPal is a great example of a digital wallet, because it has enough options to demonstrate the different abilities digital wallets can have. With PayPal, a customer can choose to make a payment that will be drawn directly from their financial institution and passed through PayPal to complete the transaction. Or, the customer can load funds directly into their PayPal account. A purchase can be made with a couple of clicks and no need to enter card information.
While not all digital wallets have the same number or type of funding options, these are the types of features they can offer to your customers and this level of convenience is extremely popular.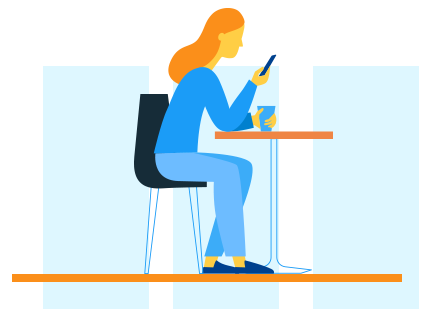 Best Digital Wallets for Your Website
Your Shift4Shop online store supports the most popular digital wallets
The eCommerce Advantage of Digital Wallets
Digital wallets are becoming vital for mobile commerce, and integrating payment methods that allow your customers to use digital wallets can triple your mobile conversion rate. Considering the majority of eCommerce traffic originates from mobile devices, it's safe to assume a large portion of your customers are browsing your online store from a smartphone or tablet. By giving them the choice of shopping and paying with a digital wallet, you are appealing directly to the majority of your customers.
Remember that mobile shoppers are exactly that: mobile
They have their phone in their hand, making a purchase while at work, or home in bed, or waiting in line, or on the bus. Mobile shoppers shop from anywhere, but that doesn't mean they want to take their wallet or credit card out and try to enter the numbers. They may not even be able to, whether because of the prying eyes of strangers or because they only have one hand free and they're in a hurry. Digital wallets are an absolute necessity to convert these customers — they can make their purchase with a touch, using their fingerprint or entering a simple 4-digit PIN. If you insist on making them enter their card number, they'll simply leave your store and shop elsewhere. 
Shoppers who become accustomed to digital wallets prefer them over other means of payment. They get used to the convenience and are reluctant to go back to the "old way" of entering tedious information to complete a transaction. Remember, customers love to save time and effort, and the easier you make it for them to buy from you, the more likely they are to return again and again.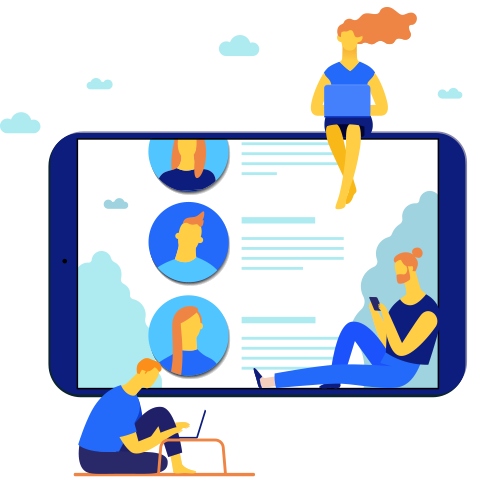 Start Processing with Digital Wallets & Shift4Shop
Already accepting Digital Wallets?
Sign up for a Shift4Shop online store.
Sign Up Today