Start Offering Financing Payment Solutions in Your Store
Our ready-to-use integrations with the leading solutions
help you increase conversions and sales
Offering a financing payment method to your customers can increase your average order value by up to 120%. Customers love the freedom of being able to "buy now, pay later" and are more likely to make larger purchases that would otherwise cause them to hesitate. Plus, once customers know this option is available on your store, they're more likely to return and make repeat purchases!
We have integrated with the best eCommerce financing payments to make it easy to offer your customers this enticing payment option.
How Does "Buy Now, Pay Later" Work?
Many customers would be happy to make a larger purchase but are indecisive about putting down a large up front payment. It's normal for people to hesitate on bigger purchases, even if they can afford it. After all, what if an emergency comes up and they've spent their savings? Consumers with tighter finances are reluctant for more obvious reasons: they simply might not have the money, but if they did, they would buy your product without question.
Buy Now, Pay Later is the answer for helping both of these customers pass the obstacles that prevent them from buying. Instead of paying the full amount all at once, the customer can enroll in a payment plan in which the total price is spread out over months.
Financing appeals to customers because it means they can get the product right away and pay over time. Online stores that offer financing will send the product to the customer at the time of purchase, not the time the final payment is made. Of course, this causes some merchants to worry about customers who receive their product and then stop paying. Payment providers that handle financing have eased these concerns by assuming responsibility for the debt — you get paid the full amount up front by the payment provider, who then collects payment from the customer with no need for further action from you.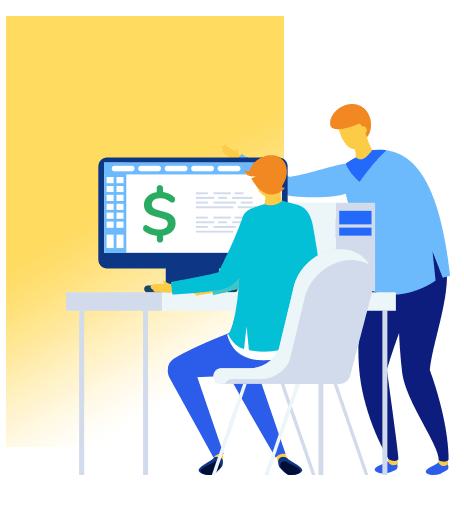 Here's what happens when financing for eCommerce customers:
1
The customer sees the financing offer
A customer is shopping on your website, and they notice the financing offer on a product they want to buy. Or, they learn about the available financing from a banner on your website, an email newsletter, or by other means. Now, the customer is aware that you offer payment plans for your higher-priced items.
2
The customer goes through an approval process
When the customer decides they want to buy a product with financing, they apply through the payment provider, usually by clicking a button on your website that forwards them to the application. Once the customer fills out and submits the form, they'll receive an answer within a few minutes as to whether they're approved and for how much.
3
The customer buys the item, with any applicable promotions
Qualifying customers can then purchase the product with the financing plan in place. Depending on the customer's approval and the features offered by your financing payment provider, the customer may get special deals like no interest for the first 6 months, no money down, or other promotions.
4
You are paid by the financing provider
When the customer makes the purchase, you are paid in full immediately by the financing provider, who then assumes all responsibility for collecting the customer's later payments. There's nothing more for you to do regarding getting payment from the customer; you are fully paid and protected in case the customer defaults.
5
You pack and ship the item as normal
From here on out, you treat the purchase just as any other purchase. When you fulfill the customer's order, remember that this is a customer willing to enter a payment plan just to get the product they want from you, so this could be a good time to include a flier with a special promotion for their next purchase or other small bonuses as you see fit. Financing increases customer loyalty, so make sure to take advantage of this opportunity!
6
The customer makes monthly payments to the financing provider
The customer goes on to enjoy their purchase while paying it off over time directly to the financing payment provider. All aspects of the payment arrangement are handled between the provider and the customer, with no further action needed on your part — for example, if the customer misses a payment, the provider will contact them.
How to Offer Financing on Your eCommerce Website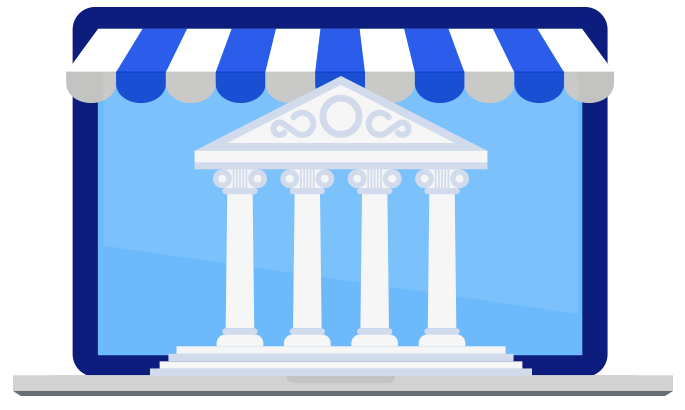 We've discussed the many advantages of offering payment financing options on your website.
Here's how to set up your online store to provide this valuable option to your customers.
1
Is financing right for your business?
The point of financing is to offer your customers an easier way to pay for expensive items, so customer financing providers have a pricing threshold that a product must meet or exceed to qualify. This threshold depends on the provider — some financing providers allow payment plans on products priced as low as $50, while others are only available for higher-priced merchandise. Consider the pricing of your products as this will influence which financing providers you'll want to use and whether your online store needs customer financing at all. On the other hand, if you're trying to increase sales of very expensive products to an established customer base, make sure the financing payment solution you use can split the payments into small enough amounts that your usual customers can afford to make them.
You should also consider the cost to your business. Some financing payment providers charge transaction fees for the use of their services, and others charge a flat rate, but others are free to use beyond the normal credit card processing fees. Sometimes this is contingent on you using your own online checkout or POS system, so it's best to use an eCommerce platform like Shift4Shop that can integrate with your chosen payment providers.
2
Do your customers (and your business) qualify for financing?
Customers will need to meet certain requirements to be accepted by your financing provider. This usually involves a credit check, with a score above 650 preferred. For providers that enforce these requirements, customers must also not have any recent negative events on their credit like foreclosure or bankruptcy. This isn't likely to be a problem for all your customers unless your business specifically targets consumers with bad credit. There are also financing providers that don't enforce credit checks, but they're more likely to charge higher rates to your business.
What you sell also matters: be aware that some financing providers will not do business with stores that sell certain types of products, such as highly-regulated or age-restricted items, because of the increased liability to the payment provider. For more information on this topic, read up on high-risk industries.
3
What are your options for a customer financing payment provider?
With the eCommerce payment breakthroughs by FinTech companies with their eye on disrupting (and improving) the online payments industry, several options have come forth that make it simple for customers to pay for their purchase over time. However, as the online store owner, your responsibility is to get the financing payment option working smoothly on your website.
Your best option is always to let your shopping cart software take on the brunt of the work. If the payment provider you want to use is already integrated with your eCommerce platform, it becomes a very simple matter to connect that payment processor to your store. Without an integration, you may need to edit code or pay for a custom solution.
Start Processing with Financing Payment Solutions & Shift4Shop
Already have a Financing Payment Solutions account?
Sign up for a Shift4Shop online store.
Sign Up Today