A Powerful Ecommerce Solution to Grow Your Business
We help businesses succeed online with a turnkey ecommerce experience
About Us
Shift4Shop is a feature-rich ecommerce platform serving businesses of all sizes in a wide range of industries. We provide everything you need to build a secure ecommerce website and start selling products or services online. Our turnkey ecommerce experience includes an intuitive website builder, product and order management, customer marketing tools, and more. Choose from dozens of professionally designed, industry-specific templates, all of which are mobile-friendly, SEO optimized, and highly customizable. Our platform encompasses hundreds of best-in-class features including social media marketing, SEO, and an expansive marketplace ecosystem of third-party developers, experts and affiliates.
21+ years | 22k+ Merchants | 100 Team members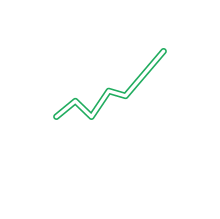 We're Results Oriented
At Shift4Shop, we take extreme measures to ensure you're always delivered the best results possible. We want your business to succeed, and we're not afraid to go the extra mile to make that happen.

We're Reliable
We want our entrepreneurial customers to prosper and flourish with Shift4Shop, which is why we've ensured our platform sets the par for reliability, with a 99.9% uptime guarantee and 24/7/365 customer support.

We're Customer-Focused
Shift4Shop runs on customer satisfaction. Our daily focus is to provide our merchants with the best support, services, and experience possible. When you're happy, we're happy!

We're Responsive
We understand that your business is vital to your livelihood, which is why our IT and Support team work round-the-clock to ensure you're website is optimally working at all times.
Our Vision
What drives us to excel?
Our clients mean everything to us, and our entire team remains committed to doing whatever it takes to help our merchants prosper in eCommerce. Your continued success is what drives us forward, and we will continue to innovate and expand our solution in an effort to help every Shift4Shop client realize their entrepreneurial dreams.