The Best Nexternal Alternative for Your Website
Get more eCommerce functionality for less with 3dcart

VS.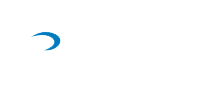 Migrate from Nexternal to 3dcart for FREE, and get up to 12 extra months of service
About Nexternal and 3dcart

Founded in 1999 by technology consultants working for Accenture in San Francisco, Nexternal is an eCommerce solution with a focus on providing a full suite of business features for online companies. Although Nexternal originally focused on wineries and craft breweries, their software is now marketed as a solution for any online business. Nexternal was acquired by global commerce network TrueCommerce in 2015 and now operates within their framework.

3dcart was founded in 1997 by CEO Gonzalo Gil after he had spent years developing custom shopping cart solutions for a variety of online stores. By combining all of the features he noticed were in high demand, Gonzalo created the streamlined, all-in-one eCommerce platform that is now known as 3dcart. Designed to provide online merchants with everything they need to sell online, 3dcart is a modern platform that constantly updates to support each new eCommerce innovation.
Starting a Business with 3dcart vs Starting a Business with Nexternal
3dcart: A modern eCommerce platform for any-sized business.
Nexternal: Outdated software for enterprise-level businesses.
If you're a new merchant looking to start up a successful online business, then it's vital that you choose the right eCommerce platform to support your growth. Unfortunately, you won't find that with Nexternal, as their focus is on large established businesses that are looking for eCommerce software to support the success that they already have. This rings true in every aspect of their platform, from their pricing to their storefront customization. If you already have a website with strong branding, then Nexternal can work with that site to provide you with a storefront to match. If you need a long list of features and have a large budget to spend, then Nexternal is ready to provide for you. But, if you're just starting out and need a beginner-friendly platform that doesn't come packaged with a steep learning curve or daunting interface, then Nexternal's expensive and outdated software may not be for you.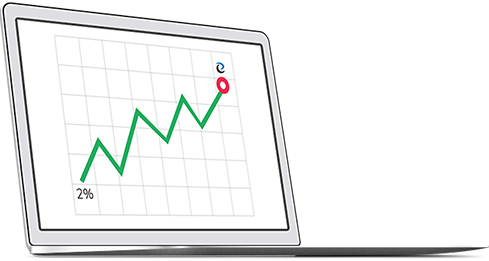 With 3dcart, none of the above concerns will ever cross your mind. Pricing starts at an affordable cost of $19 per month and is staggered across various price points that best match any business size, easily scaling up with your store at your own pace. On 3dcart's platform, you'll get a full suite of built-in features and customizability that, unlike Nexternal, is designed to be user-friendly no matter the experience level.
3dcart vs Nexternal: Which is best for your business?
Affordable eCommerce with tons of features vs Expensive software with surprising limitations
Pricing & Value
If you're a small business with a limited budget, then price and value are important decision-making factors when looking for the eCommerce platform that fits your needs. You don't need to pay more than $300 every month for a platform like Nexternal to get access to a comprehensive list of features that your business requires, and you especially don't need to be paying extra fees on top of that astronomical enterprise-level cost. An affordable platform like 3dcart is designed to support any business of any budget, whether you're small or large, without sacrificing functionality.
Multi-channel eCommerce
Your eCommerce platform should provide you with all of the multi-channel selling functionality that you need built-in and ready to go from day one; unfortunately, Nexternal doesn't provide such a luxury. On the Nexternal platform, there's no way for merchants to directly integrate with their Facebook shop, eBay store, or even physical Point of Sale system. If you want to sell to customers with an iPad POS, you'll need to pay an extra fee for the TrueCommerce Engage app to accept payments with Square or OpenEdge. With 3dcart, you won't have to worry about supplementing missing functionality with paid services; it's all included in the service.

"With such an expensive price tag, I figured that Nexternal would be worth the cost for our business. Unfortunately, the platform offered way too much that we didn't need and not nearly enough of what we did need. There was so much minute customization available, even down to product picture sizing, but it was lacking simple functionality like daily deals that our business needed. Thankfully, 3dcart provided the right amount of customization and freedom for our business at a fraction of the cost!"
– Former Nexternal Merchant
Integrations with Other Software
Effectively getting the word out about your online store is key to making your business a success. But, without the right marketing tools at your disposal, you'll be hard pressed to achieve that success. Nexternal provides a decent amount of marketing features but lacks essential ones like a built-in blog or email marketing newsletters. Instead, Nexternal turns you towards third-party applications like Mailchimp or WordPress to fill the gaps. 3dcart, on the other hand, prides itself on having a full suite of built-in features that helps you turn your business into a success without forcing you to look for supplements.
Nexternal Themes vs. 3dcart Themes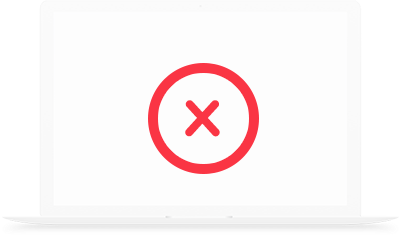 Free Nexternal Themes
Nexternal operates on a unique approach to online store themes, in that they don't provide their users with any themes to choose from. Instead, Nexternal's team will design your online storefront to match your pre-existing website within a turnaround time of a few days. While this may sound appealing to some, the lack of themes shows Nexternal's clear preference to established businesses with websites that they've already had designed, giving new merchants no way to set their storefront up on their own on the day they sign up. If the Nexternal designers create a storefront that's not to your liking, then customizing it will become its own challenge as you're forced to dive into HTML and CSS code. Since each website is custom designed, there is no widely available theme documentation that you can use to guide you either.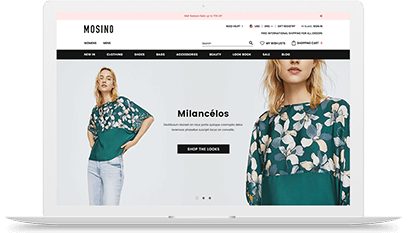 Free 3dcart Themes
3dcart puts the power in your hands every step of the way, including the design stage of your online store. With more than 40 free website templates to choose from, you'll have a variety of options that are all optimized for ease of use and conversions when applied to your online store. Every theme is designed to be responsive and unique, on top of being fully customizable to better fit the brand you're building. Customization is made easy with the Core Theme Editor and Drag 'n Drop HTML builder or, for a more detailed approach, with CSS and HTML code edits. Every theme comes with full theme documentation, so you'll never be lost when it comes to designing your site the way you want.
Run your business your way with 3dcart
3dcart gives you all the tools you need to run your online store
3dcart: Hundreds of payment methods & built-in features.

Built with tons of eCommerce tools and payment gateways right out of the box, 3dcart is designed to give business owners everything they need to sell online their way. Choose from over 160 payment gateways to give your customers the freedom to pay how they want to, including a built-in POS feature that doesn't come at an extra fee.
Nexternal: Limited integrations and paid add-ons.

Even with Nexternal's high price tag, you're still left wanting for further integrations regarding payment and overall business operations. Nexternal only supports direct integration with 6 payment methods, including Authorize.Net and EVO Payments, and relegates their POS integration with Square to a paid add-on.
24/7/365 support vs Unintuitive support

3dcart recognizes that eCommerce never stops, which makes it a priority that merchants have constant access to the support they need. With support available 24/7/265 via phone, live chat, email, and ticket system, there will always be a representative available to help. For self-serve help, merchants also have access to an easy-to-use, exhaustive knowledge base that goes through every feature of the 3dcart platform.

While Nexternal assigns each merchant a personal account manager, that support channel isn't available 24/7. Your eCommerce business is always open, which means that your platform's support should be too; with Nexternal, you can only call in to support between 5:30am and 5:00pm Pacific Time or contact via email. Nexternal also provides an extensive help desk with knowledgebase articles available for self-service support, but even this is difficult to navigate due to its unintuitive search function.
Frequently asked questions about Nexternal Alternatives
How Much Does Nexternal Cost?
Nexternal currently has plans starting at $24.95/mo to $299/mo all with limits on products and storage based on your tier.
Does Nexternal Have Customer Support?
They have support that is limited to Monday-Friday office hours. So if you have a problem after hours you may be out of luck. 3dcart however, has United States based support 24/7!
What are Some Nexternal Alternatives?
There are a few Nexternal alternatives on the market that offer an ecommerce platform solution. But if you're looking for the best bang for your buck, go with 3dcart! 3dcart offers everything you need to get started, and everything you need to keep growing your online business.
Can I Transfer my Existing Store Over to 3dcart?