The Best Zoey Alternative for Your Online Business
Choosing the right B2B eCommerce platform for your business

VS.

Migrate from Zoey to 3dcart for FREE, and get up to 12 extra months of service
About Zoey and 3dcart

Zoey is a SaaS eCommerce platform built on the Magento framework, an open-source eCommerce platform, and designed with B2B online stores in mind. Mainly focussed on supporting larger enterprise-level businesses (with larger budgets), Zoey has risen to become a popular option for B2B organizations looking for an eCommerce solution.

Founded in 1997, 3dcart was designed from the beginning to be an eCommerce solution that solved every specific need that an online business owner had. Built with every highly requested feature that CEO Gonzalo Gil would custom-code for merchants at the time, 3dcart now makes its name as a streamlined, all-in-one eCommerce platform that stays up-to-date with every new, modern feature in the industry. This means that they've also developed a custom solution for B2B eCommerce, which is designed to meet the specific needs of that industry.
3dcart Online Stores vs Zoey Online Stores
3dcart: A feature-packed, cost-effective B2B platform.
Zoey: Limited to larger B2B budgets.
If you're running a B2B operation, then there's a long list of features that need to be included and available in the eCommerce solution that you use. And, more than likely, you have a higher budget to accommodate for that more advanced feature-set, so the solution that's right for you will come at a higher cost than most solutions designed for B2C eCommerce. However, that doesn't mean you need to be paying an arm and a leg for eCommerce essentials or, even worse, for less than essential functionality. As a B2B company, you need more options when it comes to customizing customer roles and experiences, managing more employees, and selling a large inventory of products.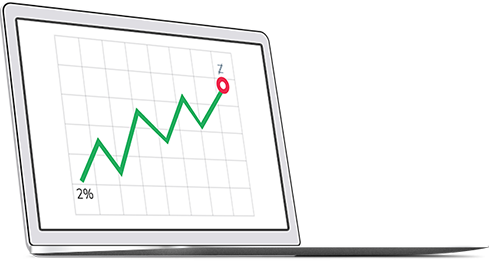 In order to have access to 10 staff accounts, 20 customer groups, and 75,000 SKUs with Zoey, you're forced to upgrade to their most expensive Advanced Plan and pay $699/month. But, even after upgrading, you won't have access to customer-focussed touchpoints like CRM or email marketing newsletters to keep in contact with your buyers before and after they do business with you. For functionality like this, you're forced to pay extra for expensive add-ons and integrations.
With 3dcart's B2B plan, you won't have to worry about lost functionality at higher-than-normal prices. A monthly payment of $379/month gives you access to 15 staff accounts without limits on customer groups or SKUs, effectively giving you more freedom for less. You're never limited in what you can do with your customers and how you can keep in contact with them either, since you'll also have built-in access to email marketing newsletters, blogs, a CRM and much more. 3dcart understands the specific needs of a B2B company, which is why their B2B plan is designed with those needs in mind.
3dcart vs. Zoey: Which is better for B2B?
Built-in features at an affordable price vs an expensive, limited feature set
Shipping Features
Although shipping can already be complex in typical eCommerce, B2B customers require an entirely new level of shipping complexity. Your B2B eCommerce solution needs to have real-time shipping rates available to customers, helping them make more informed decisions about cost when buying from your store. Unfortunately, Zoey doesn't have this functionality built in, relegating it to a third-party add-on like ShipperHQ. The B2B eCommerce platform you use should also give you access to built-in LTL freight shipping — another feature that Zoey makes you pay extra for in a paid add-on. With 3dcart's B2B plan, LTL freight shipping is built in with ReTrans Freight and real-time shipping rates are included with no extra charge.
Pricing & Value
While Zoey's least expensive plan is marginally cheaper than the 3dcart B2B plan, you'll find yourself upgrading to a more expensive subscription quickly due to the lack of functionality included. The Entry plan lacks basic features that most B2B solutions need, like tiered pricing by customer group, and limits the number of customer groups to a measly 5. To get more advanced features or up to 20 customer groups, you're forced to upgrade to the expensive Power or Advanced plan. Aside from this, you may find yourself paying extra for basic functionality, like subscriptions or recurring orders, via an expensive add-on. With 3dcart's B2B plan, you get unlimited customer groups, essential eCommerce features like Autoship for recurring orders, and all of the advanced functionality that B2B customers require - all built-in from the beginning.

"When our business decided to look for a new platform to host our online store, we thought that Zoey would be the perfect solution for us. The visual editor looked nice, and it seemed as if they had all the features we needed on the surface. Unfortunately, we're not made of money, and the costs of Zoey's plans plus the cost of necessary add-ons just kept piling up. Eventually, we decided to look elsewhere, and found that 3dcart offered more of the features that we needed at a much lower price. We haven't looked back since."
– Former Zoey Merchant
Product & Order Control
B2B organizations require much more control over inventory and ordering than the average B2C online store, meaning that the solution that they use for eCommerce needs to give them that control freely and easily. Discounting is a vital aspect of product control; unfortunately, Zoey lacks support for some advanced discounting like duplicate product requirements for discounts. B2B clients also require more customized and convenient solutions for ordering, especially since they're ordering for other businesses. Zoey's entry plan comes with a basic quick order form, but (like the name entails) you won't get the advanced functionality required from this form. Instead, you'll need to upgrade to gain access to the advanced quick order form, which can use SKU and quantity to add to cart, offer pre-populated entries and more. With 3dcart, you'll have access to advanced discounting and advanced quick reordering as soon as you sign up, without the need for upgrading.
Zoey Themes vs. 3dcart Themes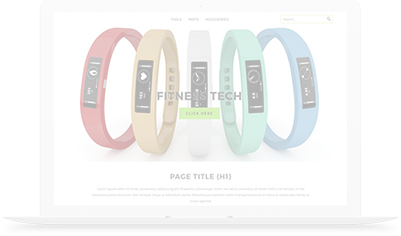 Free Zoey Themes
Zoey's selection of free online store themes is severely lacking compared to the majority of eCommerce platforms, with only 7 themes to choose from. Although these themes are responsive, the small selection makes it difficult to start building a unique store that fits your brand without doing any heavy editing. As a result, Zoey makes merchants heavily rely on their visual editor to design a truly different eCommerce website. While their visual editor is impressive, any advanced editing via raw HTML or CSS is either locked or limited to specific areas on the site.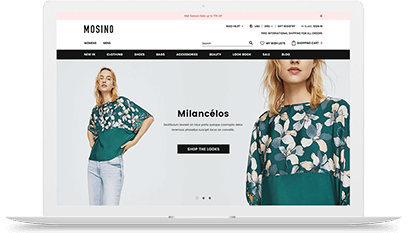 Free 3dcart Themes
Merchants using 3dcart have more than 40 free themes available to build their online store with, all of which are responsive and optimized for a seamless shopping experience. 3dcart offers a variety of themes designed with specific industries in mind, from electronics to food, but you're free to choose any theme that best fits your branding needs. Customizing your theme is easy too because 3dcart core themes can be edited using the proprietary Core Theme Editor and the Drag 'n Drop HTML builder. However, if you'd like to make more advanced edits using HTML or CSS code, then you're not restricted whatsoever on that front — all of your website's code is freely available to you.
Control & customize your business your way
3dcart gives you the freedom and tools you need to run your business.
3dcart: Hundreds of payment methods & built-in features.

As a B2B eCommerce merchant, you'll most likely be dealing with a wide variety of customers from across the world, with widely different payment preferences. Thankfully, 3dcart offers more than 100 payment methods to integrate with your online store, including popular options like Authorize.Net, PayPal, Square, Stripe, Klarna, EVO and many more. In addition to hundreds of built-in features, your B2B online store will handle any customer.
Zoey: Reliant on apps with limited payment options.

With Zoey as your B2B eCommerce solution of choice, you'll have access to only 50 payment gateways, including 30 options for American merchants. This includes some of the more popular choices, like PayPal, Sage Pay, Authorize.Net, and Stripe. Zoey also lacks in it's number of built-in features, so it relies on it's selection of over 90 apps and add-ons to make up for it.
24/7/365 support vs. Limited, unavailable support

3dcart understands that eCommerce never stops, so they provide 24/7/365 technical support to merchants via a variety of channels, including phone, email, tickets and live chat. Merchants also have access to extensive documentation and knowledge base articles for self-service troubleshooting, meaning that support is available any way that you prefer, at any time.

Zoey offers it's merchants support in a limited number of ways, including documentation, community forums, new feature request forms, and support tickets. However, their support team is only available from Monday through Friday, 9:00 AM to 6:00 PM EST. If you're paying for the Advanced plan, however, you gain access to priority email support that may garner responses past those limited office hours.
Frequently asked questions about Zoey Alternatives
What are Bigcommerce plans limits?
Bigcommerce essential plans have sales limits, starting at $50k for the Standard plan, $150k for the Plus plan, and an maximum of $400k for the Pro plan.
What's Bigcommerce support phone number?
Within the US & Canada, Bigcommerce support can be contacted at 1-888-699-8911.
What are the alternatives to Bigcommerce?
Is Bigcommerce an American company?
No, Bigcommerce is an Australian e-commerce founded in Sydney, Australia.
How can I cancel my Bigcommerce account?
Is there a cost to migrate my products from Bigcommerce?
No, we'll be glad to help you switching over to continue growing your business. We have
special incentives
for switching and can assist with the products migration for free. Learn
how to migrate from Bigcommerce
.