Get a Free Year of Website Domain Name Registration for Your Business
Shift4Shop is the Easiest Way to Get Your Business Online
A website is crucial for every business. It's how you'll get the word out about your brand and products, and how you'll earn customers who are looking for what you have to offer. Any business without a website is at a severe disadvantage. Fortunately, it's easy to build a website, as long as you have the proper tools — but you're still going to need a domain name!
A domain name is the website address, or URL, that customers will type into the address bar of their browsers to visit your website, such as www.yourbusinessname.com. Much like a phone number, a domain name is a great addition to business cards, brochures, or other printed materials. Your domain name allows customers to instantly arrive at your business's headquarters on the internet, where you're ready to capture their attention and make conversions.
In some circumstances, you can publish a website online without a domain name, but this will only hurt your business's credibility. To unlock your brand's full potential, you need a domain name of your own.
Why Do You Need Your Own Domain Name?
A domain name is essential for your branding. It helps customers remember the name of your business and ensures that your website will be recognized as the genuine online presence belonging to your company.
Businesses without their own domain name look amateurish. This is why it's always a mistake to use a free subdomain as your website's URL. Some providers offer free "domains" like yourstorename.provider.com. All this does is make your business look like a small part of a larger company, not like a real, professional brand. This has the additional negative side effect of raising suspicion among customers — is this a real business, or is it a scam that will steal customer information and then disappear?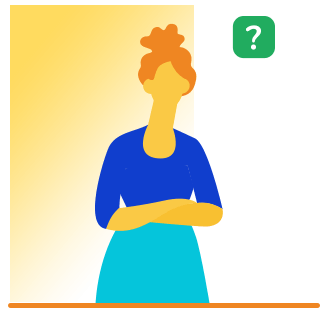 A domain name shows that you take your business seriously, and so should your customers. It shows you've made a commitment to growing your business and supporting your brand. It shows that you have faith in your business and your ability to beat the competition!
It's a good idea to choose your business name and your domain name at the same time. That way, you can be sure your domain name will accurately reflect your business.
Need Help Deciding On A Business Name?
Choosing a business name can be a challenge. You need something interesting, brandable, and memorable, and it's often a benefit to use a name that's at least somewhat descriptive of your business in order to help customers discover you. You may find yourself stuck on choosing a name, or feel like all the best business names have already been taken.
You can look for inspiration in your business's unique value proposition, history, or goals. You can also consider names that will evoke positive feelings among your customers. If you're still at a loss, try using a business name generator!
Avoid any names that use an existing trademark or could be mistaken for the name of another business. You can search the Trademark Database on the United States Patent and Trademark Office website to see if your desired name is already being used.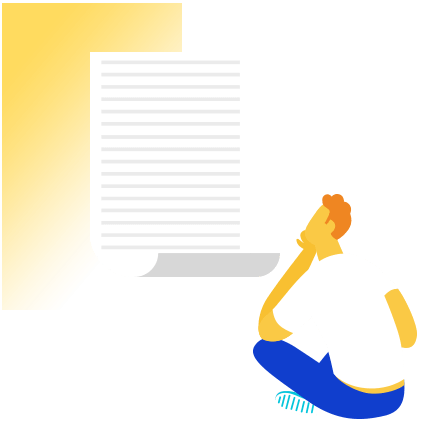 How to Search For Available Domain Names
If you have a particular domain name in mind, the simplest method to test its availability is to type it into your browser bar and see where it leads. Owned domain names, even if they're not connected to a website, will at least display a "parked domain" page. If nothing comes up but a server error, the domain you've entered may be available. However, there's also a much more efficient way to find available domain names and automatically find similar domains that could work for you. Instant Domain Search uses artificial intelligence to instantly search through millions of domain names and provide you with suggestions for your own.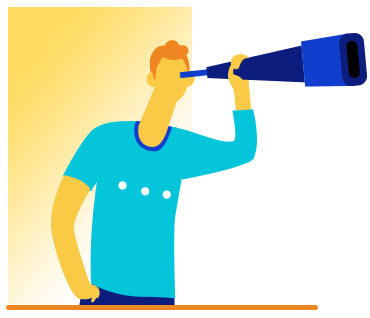 Why Get Your Domain with Shift4Shop?
If you choose Shift4Shop to register your domain name for you, we cover your first year of registration free of charge — but we do much more than that. Shift4Shop is an all-in-one eCommerce solution for your business.
Our powerful, yet easy-to-use website builder makes it simple to create a complete business website with a streamlined, built-in online store. You can add additional website pages, keep up a blog, and sell your products all through the same platform. Plus, your dashboard is packed with business management tools to help you stay organized and develop your best business strategies.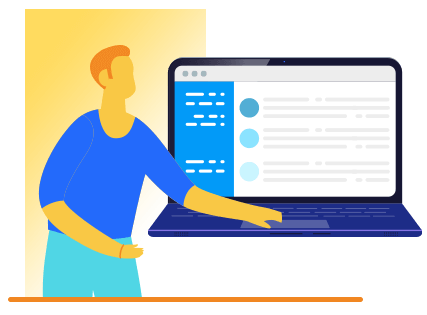 We handle everything on the technical side, including web hosting, software updates, PCI-compliant security to allow you to accept credit cards, and more. All you need to do is log in and run your business, hassle-free.
If you want everything your business needs in one robust, affordable package, Shift4Shop is the answer.
Professional Website and Domain Name
Start with a fully-optimized eCommerce website template from our selection of dozens of free and premium designs, load it up with products to sell, and you're ready to launch.
The Best SEO in the Industry
Get your website to the front page of Google with our full suite of easy-to-use SEO tools. Everything you need to rank higher and earn more customers is at your fingertips.
US-Based Support, 24/7/365
Online businesses are open 24/7, and so are we. Shift4Shop is always available to answer your questions and provide tech support via ticket, live chat, and phone.
How to Get Your Domain Name with Shift4Shop
When you sign up for an account with Shift4Shop, you'll be asked which domain name you plan to use. When answering this question, you'll be able to select whether you already own the domain name, or if you need us to register it for you.
Before you sign up, don't forget to check the availability of your desired domain name.
If you choose for us to register your domain, we'll pay for the first year.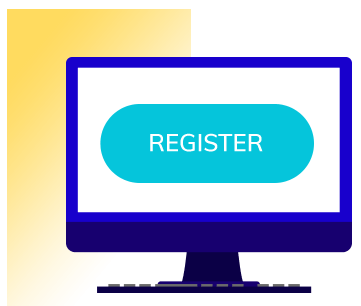 We also include domain name privacy, which protects your personal information from being accessible to the public. Domain privacy carries an extra charge which varies by registrar, but we're happy to cover the first year of this for you, too.
Ready to start building your store?