Is Simvoly the Best Website Builder for Your Business?
Compare Simvoly and Shift4Shop to find out which website builder is right for you

VS.

Switch to Shift4Shop and get a FREE product migration!
About Shift4Shop and Simvoly
Simvoly was founded in 2016 by Stanislav Petrov and Ivan Nikolchov after 2 years of development. The company's goals include creating a versatile website builder that includes eCommerce and sales funnel features as well as the ability to create a general-purpose website. They also offer a white-label program that allows businesses to rebrand Simvoly to offer to their own clients. Simvoly is based in Varna and Plovdiv, Bulgaria.

Shift4Shop is a feature-rich eCommerce platform serving businesses of all sizes in a wide range of industries across the globe. Offering an unmatched free eCommerce solution, the company provides everything you need to start — and grow — your business. This turnkey eCommerce experience includes powerful tools to help businesses succeed — a robust website builder, product and order management, customer marketing tools, and more. Customers can choose from dozens of professionally designed, industry-specific templates, all of which are mobile-friendly, SEO optimized, and highly customizable.
Building an online store with Shift4Shop vs. building an online store with Simvoly
Shift4Shop: Powerful eCommerce Functionality.
Simvoly: Generic Website Builder with Few eCommerce Tools.
Simvoly is a relatively new website builder and has already made strides toward competing with other generic builders like Wix and Squarespace. It has good website building capabilities that can make it a solid competitor to those types of builders, and has some built-in eCommerce functionality. However, it's simply not great for eCommerce, as it has almost none of the features an online store needs to grow, and it also imposes limits on your store that require an expensive upgrade to remove.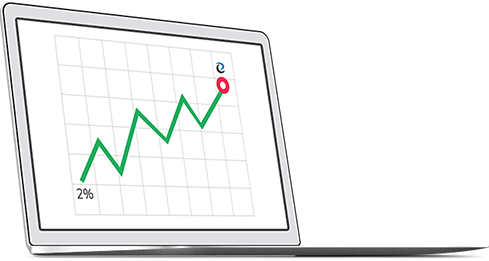 Simvoly's built-in functionality is sorely lacking, with few tools beyond a shopping cart, products, and a CRM. Shipping, accounting, taxes, and marketing all require third-party tools, so you'll need to pay for additional services to have these features - and there are almost no integrations, so you'll need Zapier to connect them. Simvoly also imposes limits on every plan, including bandwidth limits and even limits on the number of customer accounts you can have on your store.
The truth is that, while Simvoly offers good website building capabilities, its eCommerce is rudimentary at best. You're much better off going with a dedicated eCommerce platform like Shift4Shop, which not only has hundreds of built-in features for everything that Simvoly lacks (and more), but also integrates with all popular software for customizing your tool set as you see fit. Plus, with Shift4Shop, you'll never face limits on customers, bandwidth, products, or the size of the website you can build.
Shift4Shop vs. Simvoly feature comparison
Scalable, affordable, feature-rich software vs. limitations and lack of features and integrations
Pricing and Features
There's a lot about Simvoly that looks good on the surface, but it simply isn't the best value for your money. Every single plan is limited in some fashion, including bandwidth restrictions even on the highest tier, and the built-in feature count is extremely low. The Personal plan limits the number of pages you can create on your website, and you'll have to upgrade to the Growth plan to have unlimited customer accounts. There's no built-in solution for sales tax, shipping, or most of the other features you need for eCommerce, and the lack of integration further limits your store's capabilities. But Shift4Shop is packed with features including everything you need to build and grow an online business, plus you get unlimited bandwidth and customers no matter which plan you choose. There are more features, more power, and more potential with Shift4Shop.
Product Limits
Simvoly has product limits on its lower-tier plans, meaning you'll need to get their Growth plan for $79 a month to sell as many products as you need. If you're just starting out and can only afford the Personal plan ($18/month), you can only sell 5 products. But Shift4Shop makes it much easier to sell a larger catalog, no matter the size of your business. You won't need to keep worrying about product limits — even our free plan offers unlimited products.

"I was disappointed with Simvoly. Building my site was really easy, but it didn't take long to realize there's a lot this platform can't do. My store was doing well thanks to word of mouth, so I quickly ran into the maximum number of customer accounts and had to upgrade my plan. Then I realized I had to use other software and Zapier for almost everything. Simvoly doesn't even have any shipping tools and I needed to get another app for that and connect it with Zapier. I did some investigating and realized I'd soon be paying over $1,000 a month for everything I needed! Switching to Shift4Shop was the right choice and I was amazed at how much is built in. It saved me a huge amount of money and there are no limits on website size or customers."
– Former Simvoly website owner
Integrations with Other Software
Running a successful online business requires a lot of tools, and regardless of any features built into a platform, many eCommerce website owners prefer to use third-party software to handle different aspects of their business. These can include accounting software like QuickBooks, shipping management tools like ShippingEasy, tax management software like Avalara, and more. These work best when fully integrated with your eCommerce software, but Simvoly is only integrated with a few third-party solutions, all of which are for mailing list management. For anything else, you'll need a Zapier account to transmit information between your apps, which doesn't provide the full feature set. However, Shift4Shop is integrated with hundreds of different types of software for all business purposes, making it simple (and cheaper) to use your favorite tools.
Simvoly Themes vs. Shift4Shop Themes
How do Simvoly's website templates stack up against Shift4Shop's templates?
Your online store's web design is important for helping your website stand out from the competition and for providing a smooth shopping experience for your customers. Let's compare Simvoly's eCommerce templates with those offered by Shift4Shop.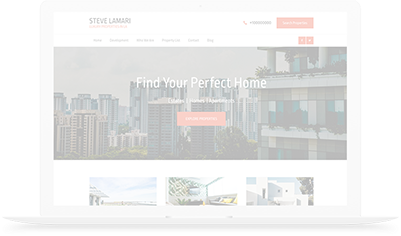 Free Simvoly Themes
Simvoly offers a good variety of themes, but most of them aren't intended for eCommerce. This is because Simvoly isn't purely focused on online stores, and most of its templates are meant for other types of websites. There are 26 eCommerce templates focused on a few industries (as well as a blank template for building from scratch) and all bearing a similar layout.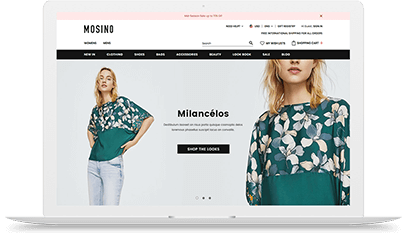 Free Shift4Shop Themes
Shift4Shop offers a growing selection of free eCommerce templates with almost three times as many as Simolvy, representing many more industries, layouts, and color schemes. They will work for any type of website you choose to build with Shift4Shop, and can also be customized with our Theme Editor and Drag n' Drop HTML Builder. This means much more variety for Shift4Shop stores.
Accept payment methods your customers prefer
Make more sales by letting your customers pay how they want
Shift4Shop: Accept flexible payments quickly

Shift4Shop is powered by Shift4 Payments, a leading payment processor with flexible payment options. You can easily take credit cards, digital wallets, and more with this built-in processor. For international payment providers or customer financing, Shift4Shop integrates with more than 160 alternative payment methods.
Simolvy: Limited payment methods available

Simolvy is only integrated with 12 payment providers. Support for popular digital wallets like Apple Pay, Amazon Pay, and Google Pay is completely absent, despite being considered essential these days. If your payment processor isn't flexible, customers are likely to turn away.