What is the best solution for Enterprise eCommerce?
Choosing the right eCommerce platform makes all the difference

VS.

Switch to 3dcart and get a FREE product migration and up to 12 extra months of service FREE!
Building your online store with 3dcart vs. Actinic
Unlimited eCommerce potential vs. unnecessary restrictions
There are so many important parts to a successful online store. You need to be able to keep your customers fully informed, handle unlimited store traffic, organize your inventory in ways optimal to your industry, and more. And even when it comes to these vital features, not all eCommerce platforms are created equal. In fact, even though Actinic claims to be Europe's number one eCommerce platform, it's missing all these capabilities. You'll have limits on products, bandwidth, and restrictions on what you can customize.
To build an online store with the utmost potential for success, you need a platform that's built to sell, no matter what you're selling. 3dcart has none of the restrictions of Actinic, so you'll have unlimited bandwidth and products, endless customizability, robust inventory tools, and more — whether your business is in the US, UK, Europe, or international.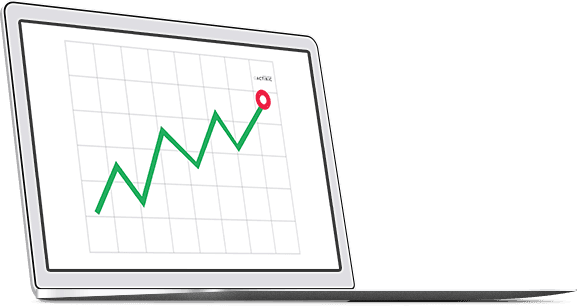 3dcart vs. Actinic comparison of features
Streamlined and built for selling vs. bugs and limitations that cost sales
Product Options and Categories
Actinic simply isn't built for a large number of products. Product options and variants are buggy — if the default selected product option is out of stock, the entire product will show as out of stock regardless of your inventory. Plus, products can only be assigned to up to three categories. With 3dcart, you won't have either of these problems.
In-Store Promotional Tools
Actinic doesn't provide a way to display promotional banners on your store's front page, meaning customers may not even know you're running a sale! Since sales banners are the most effective way to tell your visitors about current promotions, this is crippling. But 3dcart makes it easy to show off your promotions, and even includes front-page specials like Daily and Group Deals complete with countdown timer.

"Actinic just doesn't work and even their support kept telling me 'it can't be done.' You can't put banners and such on the front page so customers have no idea there's a sale, which hit us hard on Black Friday. Our mobile site is generic and our products keep showing as out of stock even when they're not. I think this whole platform is broken."
– Former Actinic User
Mobile Functionality
The majority of online shoppers today prefer to browse on their mobile devices, so a mobile-friendly store is crucial. Actinic claims their online stores are mobile friendly, but you don't get a fully-responsive mobile site — only a basic catalog without any of the extra pages and site content you worked so hard to build. Why not use 3dcart instead and have your complete site available on all devices?
Handle any inventory in any industry with 3dcart
Sell products requiring a robust category structure to help your customers find what they need? No problem.
3dcart: Categorize every product as you see fit

3dcart lets you create unlimited categories, sub-categories, and Smart Categories and structure them however you need to. Build a complete category structure to make it simple for customers to find exactly what they want, no matter what.
Actinic: Limited categories, dangerous workarounds

With Actinic, if you have any products that require a robust or nested category structure, you're out of luck. There's a maximum of three categories per item, and if you need to add more categories, Actinic support will tell you to create duplicate item pages as a workaround — which severely harms your SEO.
Seamless Mobile Shopping vs. Bare-Bones Substitute
3dcart:
3dcart is built to be mobile-friendly, offering your customers a smooth, attractive shopping experience on any device. Our responsive design ensures your whole website looks and works great.
Actinic:
Actinic provides only a generic, stripped-down catalog of your items, which can't be customized. Your site's design and other pages and content cannot be seen, so you can't build your brand on mobile.
Thousands worldwide choose 3dcart
See what our clients have to say about us
3dcart combines functionality of ecommerce with brand design elements. The consumer experience on desktop and mobile platforms has enhanced Sarabeth's website sales. Sarabeth's has the best of both worlds without the expense of a custom website.
Thank you Team 3dcart!
No other cart has the features, customization, and ease of use that 3dcart offers. Customizability is my favorite thing about the cart. We've enjoyed using it for years, and will continue to do so.
The software is easy to use and the technical support service is top notch all the way. We are so happy with their expertise, reliability and attention to details that we recommend 3dcart to anyone.
3dcart offers more features which is the main reason I switched. I've used design services 3 times. I gave them little information to go off of & they were able to create a great design each time!