The Best eCommerce Alternative to Americommerce
Is AmeriCommerce the right ecommerce platform for your business?

VS.

Switch to Shift4Shop and get a FREE product migration!
About Shift4Shop and AmeriCommerce

AmeriCommerce was founded in 2005 by Ed Sturrock, Charlie Cooper, and Stefan Barlow, a trio of eCommerce web developers. In 2014, AmeriCommerce was acquired by Capital One and brought under Spark Pay, but became its own business again in late 2017. Today, AmeriCommerce serves over 5,000 online merchants. The company's headquarters are based in Beaumont, Texas. Let's dive into this AmeriCommerce review and see how it stacks up vs Shift4Shop.

Shift4Shop is a feature-rich eCommerce platform serving businesses of all sizes in a wide range of industries across the globe. Offering an unmatched free eCommerce solution, the company provides everything you need to start — and grow — your business. This turnkey eCommerce experience includes powerful tools to help businesses succeed — a robust website builder, product and order management, customer marketing tools, and more. Customers can choose from dozens of professionally designed, industry-specific templates, all of which are mobile-friendly, SEO optimized, and highly customizable.
Selling online with Shift4Shop vs. selling with AmeriCommerce
Shift4Shop: Unlimited eCommerce. AmeriCommerce: Product Limits and Bandwidth Overage Fees.
AmeriCommerce claims to be the most powerful eCommerce platform out there, with a feature set to match. On the surface, it seems to offer a great opportunity for online sellers, but a closer look brings to light several limitations. First off, there are product limits on all but the highest plan, and while that may not be a problem for smaller stores, AmeriCommerce also enforces disk storage and bandwidth caps with overage fees. The platform also suffers from some serious issues that have been brought up for years without being addressed, leaving clients to fix the problems themselves through expensive custom development. Plus, support is limited to office hours. So, if you have an issue with one of your AmeriCommerce themes after hours, you're out of luck.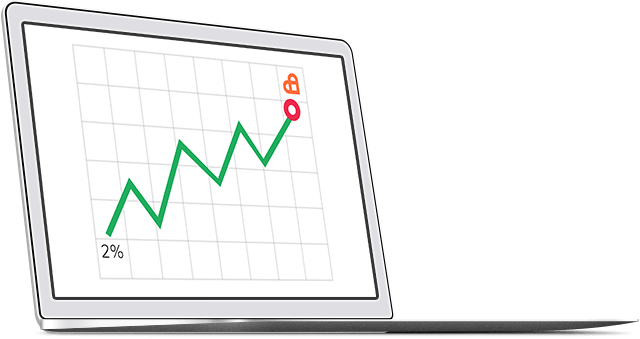 Shift4Shop, however, puts no limits on our merchants' growth and success. All our plans come with unlimited storage space so you're never restricted in the number of high-resolution images and video you can display to help sell your products. We have no caps on bandwidth either, so you'll never be penalized for the high-traffic days you can generate with our powerful marketing tools. And unlike AmeriCommerce, we understand that online stores don't operate by traditional office hours, so our support staff is available 24 hours a day, 7 days a week, every day of the year. If it's the multichannel selling features attracting you to AmeriCommerce, Shift4Shop also has integrations with Facebook, eBay, Amazon, and more… including our own Buy Button widgets. All of this makes Shift4Shop the perfect alternative to Americommerce.
Shift4Shop vs. AmeriCommerce features and functionality Ultimate payment versatility and unlimited potential vs. outdated themes, buggy checkout, and traffic caps

International payment processing

AmeriCommerce has very few integrations with international payment providers, only providing international solutions for Canada and Australia. If you ever want to expand your business beyond the US, you have very little options available to you. Shift4Shop, however, integrates with a long list of international payment processors, providing you with the support your business needs in any situation.

Checkout function and experience

AmeriCommerce touts its one-page checkout as a must-have for your customers, but users report a need for custom development to get it working properly. It's riddled with bugs, like sending customers to an order confirmation screen even if their payment was declined. But Shift4Shop's one-page checkout offers the seamless experience customers demand.

"AmeriCommerce said they were the most powerful cart for mid- to large-sized businesses and I fell for it. My site started racking up bandwidth fees, customers couldn't edit saved carts, and to make it all worse my checkout wasn't even reliable. Bugs on the checkout are a very bad thing. Sure, AmeriCommerce has some big clients, but if you look, each one of them bought custom development to fix the checkout issues."

– Former AmeriCommerce Customer

Branding and security

To use the free SSL security offered by AmeriCommerce, you need to put your checkout under an AmeriCommerce subdomain, like yourstore.americommerce.com. This redirect can hurt customer confidence in your store as the domain name unexpectedly changes, leaving you no choice but to pay extra for SSL or watch your branding suffer. But with Shift4Shop, your checkout is always under your own domain, even if you use our free SSL.
AmeriCommerce Themes vs. Shift4Shop Themes
How do free AmeriCommerce themes compete against free Shift4Shop themes?
AmeriCommerce and Shift4Shop both offer a wide selection of free themes to make store design quick and simple, but how do they measure up against each other? Let's take a closer look.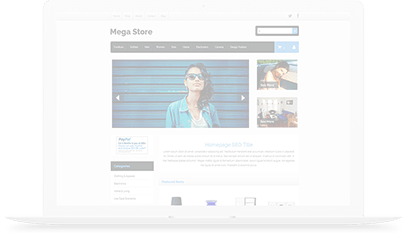 Free AmeriCommerce Themes
AmeriCommerce has some great-looking free themes that use sleek, attractive design principles. However, many of their free themes are quite basic in appearance and only a few are fully mobile-responsive. Responsive design is a necessity today since the majority of customers prefer to shop on their smartphones and tablets. Ultimately, AmeriCommerce doesn't bring anything new to eCommerce with its free theme selection.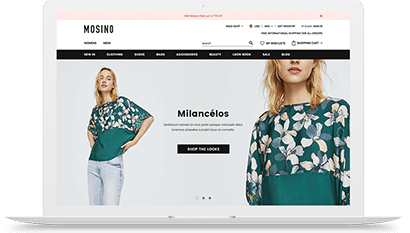 Free Shift4Shop Themes
Shift4Shop has a variety of appealing online store themes that are designed to sell and easy to customize with the versatile online store builder. Responsive layouts alter to your visitors' screen size and cutting-edge web technology ensures lightning-fast load speeds. This is made possible through Shift4Shop's revolutionary Core Templating Engine, a powerful eCommerce framework that utilizes AMP, optimized code structures, and more.
Maintain control of your business
Shift4Shop gives you the tools and freedom to manage your store to its best potential
Shift4Shop: Built-in Shift4 payment processing

Shift4Shop is powered by Shift4 Payments, providing flexible payment processing already built-in. For international payments or alternative payment methods, Shift4Shop integrates with more than 160 other payment processors, giving you options on how you expand your business.
AmeriCommerce: Lacking payment processing support

AmeriCommerce doesn't accept nearly as many international payment types as Shift4Shop, with most countries completely missing from their list of supported processors. Without international support, it'll be nearly impossible to expand your business.
AmeriCommerce Hosting vs. Shift4Shop Hosting
You can't sell online without a host for your website, so make sure you
choose the best for your business.

Access our Client Success Team 24 hours a day, 7 days a week, all year round including holidays. With multiple support channels available, you'll always have prompt answers to your questions and attention to any unexpected issues. Our team is fully US-based, too, and works right out of our home office.

AmeriCommerce only offers support during office hours Monday through Friday, so if you have an urgent problem at 8 PM, you're out of luck — and if your store hits a snag on Friday evening, you might be out of business over the entire weekend. This simply isn't enough support for eCommerce.
Enterprise-level features available on all plans
Shift4Shop offers the most advanced features to subscribers of every plan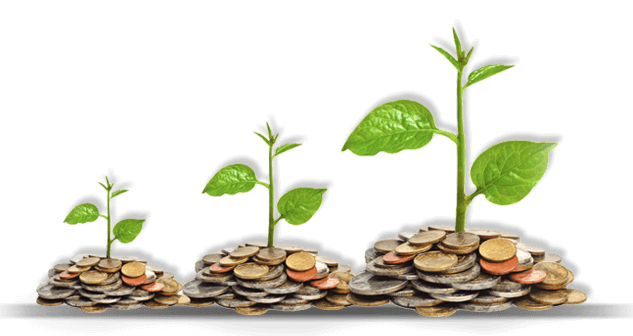 Optimized Admin Panel
PCI Certified Security
99.9% Uptime
Social & Mobile Commerce
Search Engine Optimization
Responsive & Mobile Ready
Real-Time Shipping
No Transaction fees
100+ Optimized Themes
Optimized Admin Panel Interface
24x7 Support
Design Editor
Customers choose Shift4Shop as an AmeriCommerce Alternative
See what our clients have to say about us
"I moved to Shift4Shop after two years with Shopify and couldn't be happier. I've saved an untold amount of money on not only my monthly plan cost, but in transaction fees too"
"I originally went with ZenCart for their big name, only to find myself constantly in search of an app that could perform the most basic of functions. At Shift4Shop, everything I need to manage my store is included as a built-in feature."
The software is easy to use and the technical support service is top notch all the way. We are so happy with their expertise, reliability and attention to details that we recommend Shift4Shop to anyone.
Shift4Shop offers more features which is the main reason I switched. I've used design services 3 times. I gave them little information to go off of & they were able to create a great design each time!
Frequently Asked Questions
How much does AmeriCommerce cost?
AmeriCommerce currently has plans ranging from $24.95/month to $299/month. Each plan, aside from the most expensive Platinum plan, have limits on products. All plans have bandwidth and storage limits.
Does AmeriCommerce have customer support?
AmeriCommerce has support that is limited to Monday-Friday office hours. So, if you have a problem after hours, you may be out of luck. Shift4Shop, however, has US-based support 24/7/365!
What are some AmeriCommerce alternatives?
There are a few AmeriCommerce alternatives on the market that offer an eCommerce platform solution. But, if you're looking for the best bang for your buck, go with Shift4Shop! Shift4Shop offers everything you need to get started, and everything you need to keep growing your online business.
Can I transfer my existing store over to Shift4Shop?