What is the best solution for Enterprise eCommerce?
Choosing the right eCommerce platform makes all the difference

VS. Switch to 3dcart and get a FREE product migration and up to 12 extra months of service FREE!
3dcart Enterprise eCommerce vs. eCommerce with Aptos Retail
Seamless large-scale eCommerce vs. an overly-technical, top-heavy platform
There's no denying Aptos Retail is huge, and has some impressive clients under their wing. But is it really the right choice for your business? If you're ready to step into Enterprise eCommerce, you're aware of the importance of smooth operations for all aspects of selling, whether online or in-store. The simple fact is that Aptos Retail tries to collect so many features, in such a huge platform, that your business could collapse under its own weight without constant help or vast technical knowledge of your own. And with the extra costs typically incurred by Aptos Retail clients, you'll find the price skyrocketing quickly.
If you need a powerful, intuitive eCommerce platform to run your business, 3dcart Enterprise is the answer. Our robust feature set includes everything you need, without sacrificing usability. No matter your industry and customer base, you can sell without a hitch with 3dcart Enterprise — whether B2C, B2B, or both.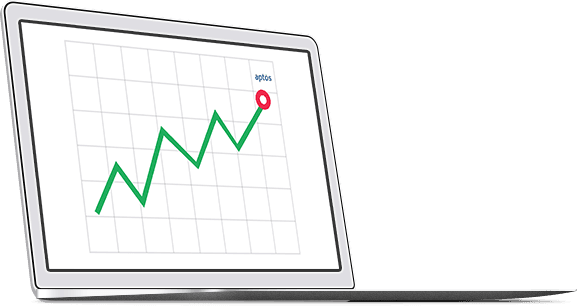 3dcart Enterprise vs. Aptos Retail: feature comparison
Simple yet powerful vs. bogged down with complexity
Ease of Use
Aptos Retail's interface is massive and confusing for day-to-day operations, and business owners and staff often struggle to complete simple tasks. 3dcart, however, takes a smoother approach to usability and our Enterprise platform is intuitive and easy to learn, even when selling on a large scale.
Security
The safety of customer data is paramount in eCommerce, but the sheer size of Aptos blinded it to vulnerabilities and the platform was breached by malware in 2016. This cost thousands of people time and money. But 3dcart keeps a close eye on security, and our cutting-edge defenses are constantly updated.

"Aptos Retail offers a lot but it ended up being overwhelming, and I instantly felt like I was in over my head. The company is so big that it seems departments can't communicate with each other anymore, so it was hard to get the help I needed… and the platform is so complicated, I needed lots of help. But they expect you to handle most of it yourself unless you're willing to pay extra."
– Former Aptos User
Support
Aptos Retail is often slow to get back to customers regardless of urgency, and information moves slowly through the company. Getting an issue solved can be an issue in and of itself. But 3dcart support is available 24/7/365, and Enterprise merchants even get their own Technical Account Manager to keep it all running smoothly.
Build the perfect eCommerce website with 3dcart Enterprise
There's nothing holding you back from eCommerce success
3dcart Enterprise: Suitable for any business and with the staying power to prove it

3dcart Enterprise is as dynamic and polished as you need it to be, with a complete set of eCommerce features — and yet it remains easy to learn and use.
Aptos Retail: Comes on strong,
but doesn't deliver

Aptos Retail cuts an impressive figure, but ends up being more problematic than helpful to a business. That is, unless you have the time and finances to train your staff on complex technical details.
Streamlined and Efficient vs. Sprawling and Sluggish
3dcart Enterprise:
Even the largest eCommerce merchant will find running their business on 3dcart to be just as easy as running a small company.
Aptos Retail:
Aptos is far too unwieldy for all but the largest and most well-funded businesses, requiring massive time, effort, and support.