Compare your eCommerce options
Choose the right eCommerce platform to start and grow your business

VS.

The real cost of 3dcart vs. the real cost of Business Catalyst
Everything you need to sell online vs. a basic eCommerce solution
Business Catalyst offers only one eCommerce plan for $38.88/month, and limits its users in just about every way: storage, email, eCommerce tools, support channels, and even the number of admin users. Of course, you can always increase a few of these services by paying an extra fee each month.
3dcart is everything you need to sell online, with unlimited email accounts, storage, admin users, and 24/7/365 support by phone, chat and email, with every plan. We want you to have all the tools you need to succeed, and we're not about to nickel-and-dime you by enforcing unnecessary caps and limitations.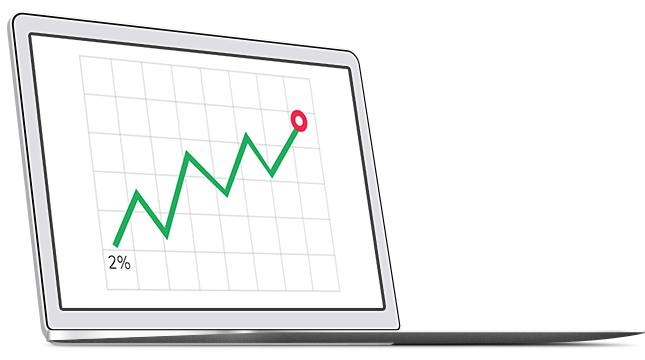 3dcart vs. Business Catalyst functionality comparison
An innovative shopping cart platform vs. a simple cart
Theme selection
Business Catalyst uses tables for their website designs, which not only means their users have a difficult time customizing their themes, but more importantly, that websites aren't mobile-friendly. 3dcart offers more than 100+ gorgeous responsive themes, so that desktop, tablet and smartphone visitors all have an equally excellent shopping experience.
Learning curve
Business Catalyst's difficult-to-use platform features a steep learning curve that results in customers abandoning ship after only days. 3dcart's platform is built for user-friendliness, without comprising your ability to customize the front and backend experience, or the number of advanced features and tools available.

"Just an absolute nightmare. I found myself constantly referencing their forums because I was so lost. 3dcart is a million times better in every way."
– Ex-Business Catalyst customer
Exporting data
Business Catalyst holds their customers hostage by not supporting any method for exporting or extracting data. 3dcart easily allows customers to export important information such as customers, orders, products, categories, checkout questions, and much more.
Maintain control of your business
3dcart gives you the tools and freedom to manage your store how you see fit
3dcart: Freedom to choose your payment provider

3dcart supports more payment solutions than any other eCommerce platform. See a full list of payment providers here.
Business Catalyst: Limited payment options

Business Catalyst supports fewer than 30 payment gateways.
Beautiful responsive themes to help you sell more, earn more
Create a gorgeous online store that reflects your brand and style
Business Catalyst's unresponsive templates means their customers aren't able to target the multi-billion dollar mobile shopping market. With 3dcart, you'll have access to 100+ stunning responsive themes created by world-renowned designers, allowing you to easily create a beautiful, customizable online store. Whether you're looking for something bold, minimalist, classic, edgy, rustic, or elegant, 3dcart's theme store has what you're looking for. And with full access to your store's HTML and CSS, you can customize every facet of your storefront for a truly unique shopping experience.
Enterprise-level features available with every plan
3dcart offers the most advanced features to subscribers of every plan
A robust & scalable solution vs. a simple cart
With out-of-the box features that adapt to complex business needs
Don't lose all the hard work you've put into populating your shopping cart. Learn how easy it is to migrate your online store.