Compare your eCommerce options
Choose the right eCommerce platform to start and grow your business

VS.

Switch to Shift4Shop and get a FREE product migration!
The real cost of Shift4Shop vs. the real cost of fortune3
Shift4Shop: Sleek and Modern. fortune3: An Aging Platform.
If you're looking for a top-of-the-line eCommerce platform to give your online store all the advantages, fortune3 will not serve your needs. Everything from their admin dashboard to their store themes are lagging behind the times, and customers report a poor experience on mobile devices. Low product limits plague their pricing models, and business owners who want to switch away from fortune3 often have a hard time canceling their account.
With Shift4Shop, you'll never have any of these problems. We're always updating our software to provide the best possible experience for you and your customers, and we even offer a completely free, unlimited End-to-End eCommerce plan that includes all our features — all you need to do to access it is to use Shift4 Payments as your payment provider. We're confident that Shift4Shop will be the right solution for your business, but should you still decide it isn't for you, cancellation policies are straightforward.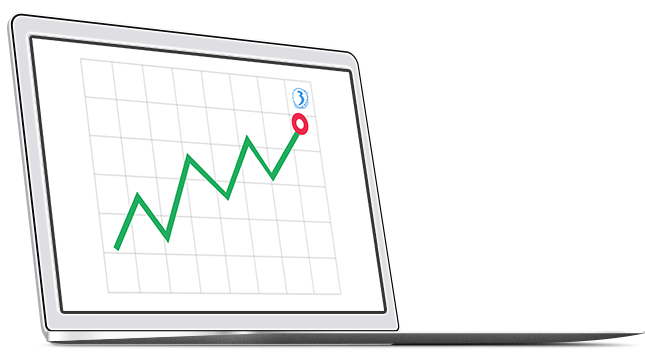 Shift4Shop vs. fortune3 functionality comparison
Simple and modern vs. overly-complex and outdated
Admin interface ease-of-use
fortune3 splits its admin across two separate dashboards, the "Store Builder" and "Administration Panel," and you can manage your inventory from both — but your edits don't carry over from one to the other. If you make a mistake and add a product through the wrong dashboard, this can become a hopeless mess very quickly. But with Shift4Shop, you do everything through a single dashboard, eliminating this needless hassle.
Mobile-friendly checkout
Online stores using fortune3 are difficult to use on mobile devices, and customers report having a hard time checking out, especially on their phones. Over half of online shopping these days is done through mobile devices, so this is a significant problem. Shift4Shop stores, however, provide a smooth, flawless mobile checkout to your customers.

"I used fortune3 for a while and I couldn't get over their strange user interface. Splitting everything up between two admin panels just added needless confusion to running my business."
– Former fortune3 Customer
Communication and transparency
fortune3 often goes silent for long periods of time, leaving customers wondering what's going on at the company. Nobody wants to worry that the platform they rely on might disappear or cease support. In contrast, Shift4Shop maintains constant communication with its merchants and stellar customer relationships, 24/7/365.
Maintain control of your business
Shift4Shop gives you the tools and freedom to manage your store how you see fit
Accept payments without extra fees or hassle

Shift4Shop comes with Shift4 Payments built in, so you can accept credit cards and several alternate payment types within minutes. Plus, you can choose from over 160 alternate payment methods for your store, and we never add transaction fees.
Use fortune3's own merchant account or pay penalties

If you don't want transaction fees, you'll have to use fortune3's own merchant account to process your payments — and fewer payment options are supported.
Same-domain checkout vs. shared subdomain
Shift4Shop:
Your customers will always check out on your own domain name, even if you use Shift4Shop's free SSL.
Fortune3:
You'll have to pay extra for a dedicated SSL in order to avoid switching your customers to fortune3's SSL subdomain.
Thousands worldwide choose Shift4Shop
See what our clients have to say about us
"I moved to Shift4Shop after two years with Shopify and couldn't be happier. I've saved an untold amount of money on not only my monthly plan cost, but in transaction fees too"
"I originally went with Fortune3 for their big name, only to find myself constantly in search of an app that could perform the most basic of functions. At Shift4Shop, everything I need to manage my store is included as a built-in feature."
The software is easy to use and the technical support service is top notch all the way. We are so happy with their expertise, reliability and attention to details that we recommend Shift4Shop to anyone.
Shift4Shop offers more features which is the main reason I switched. I've used design services 3 times. I gave them little information to go off of & they were able to create a great design each time!