Compare your eCommerce options
Choose the right eCommerce platform to start and grow your business

VS.

The real cost of 3dcart vs. the real cost of Hostgator
A complete eCommerce solution vs. a dedicated web hosting provider
At first glance, Hostgator may seem like an affordable option for running your online store. Their plans can cost you anywhere from $9.99/month to $115.94/month.
But if you think your costs will end there, think again. Since Hostgator's only available service is web hosting, that means you'll have to take care of all the technical stuff yourself, like installing a shopping cart onto your server, installing and configuring a database, making your cart secure, and installing and updating any necessary software. If any this sounds too complicated, you'll need the assistance of qualified contractors, which can cost thousands of dollars.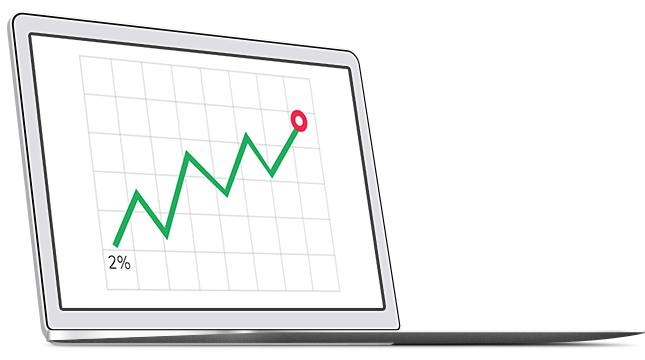 3dcart vs. Hostgator functionality comparison
A dedicated eCommerce platform vs. a hosting provider
Ease-of-use
With Hostgator, you'll need to have exceptional technical knowledge to handle the full configuration that's required for building an online store from scratch. 3dcart eliminates such fuss and hassle. We handle all the behind-the-scenes technical stuff so that you can dedicate your time and energy toward what's most important: selling your products.
Technical Support
Running an online store 24/7 means issues can arise at any time of day. Having access to reliable support around-the-clock is critical to your business's success. Unless you're facing a server issue, you're not going to find any help from Hostgator's support. With 3dcart, you'll have access to world-class support 24/7/365 by phone, chat and email.

"With years of IT experience, I thought I was doing myself a favor by taking on everything myself. I thought it would mean more control, more room for customization. But in the end I was killing myself. After countless hours of programming and what felt like non-stop troubleshooting, I realized it was time for someone else to handle the heavy load so that I could just focus on selling."
– Ex-Hostgator customer
Theme selection
Building an online store from scratch means you'll need to dish out hundreds to thousands of dollars on essential apps and software. 3dcart offers everything you need built right in, like email and social media marketing tools, responsive themes, advanced SEO tools, a POS system, and integration with major real-time shipping carriers and over 100 payment solutions.
Maintain control of your business
3dcart gives you the tools and freedom to manage your store how you see fit
3dcart: Freedom to choose your payment provider

3dcart supports more payment solutions than any other eCommerce platform. See a full list of payment providers here.
Hostgator: In-depth research required

You'll need to find a cart compatible with Hostgator that supports your preferred payment methods.
Gorgeous responsive themes to help you sell more and grow faster
Create a stunning online store that reflects your brand
Unless you're savvy with coding, signing up with Hostgator means you'll need to spend thousands of dollars commissioning a professional web designer. With 3dcart, you'll have access to 100+ stunning responsive themes created by world-renowned designers, allowing you to easily create a beautiful online store in just seconds. Whether you're looking for something bold, chic, classic, edgy, rustic, or elegant, you're sure to find a theme to match your brand and style. And with full access to your store's HTML and CSS, you can customize every facet of your storefront for a truly memorable shopping experience.
Enterprise-level features available with every plan
3dcart offers the most advanced features to subscribers of every plan
A robust & scalable solution vs. a simple hosting provider
With out-of-the box features that adapt to complex business needs
Don't lose all the hard work you've put into populating your shopping cart. Learn how easy it is to migrate your online store.