The Best Miva Alternative for Your eCommerce Website
Choose the right eCommerce platform to start and grow your business

VS.

Switch to 3dcart and get a FREE product migration and up to 12 extra months of service FREE!
The real cost of 3dcart vs. the real cost of Miva Merchant
3dcart: Consistent Price Structure. Miva Merchant: Unpredictable Fees.
Miva Merchant's pricing starts at $79.95 a month, and after the first year, your SSL will cost you another $49 annually. Higher-level plans go up to almost $1,500 monthly, but the kicker is that you don't get to decide when you upgrade. Miva Merchant will move your store to the next-higher plan automatically, with little warning, once you reach a certain gross income. This has been an unpleasant surprise for many former Miva Merchant customers, who have seen their expenses shoot through the roof because they happened to have a good year of sales.
With 3dcart, you decide when your growing business is ready to move up to the next tier, and scale up at your own pace— not ours. We'll never penalize you for success by arbitrarily deciding you should pay more because your profits have grown.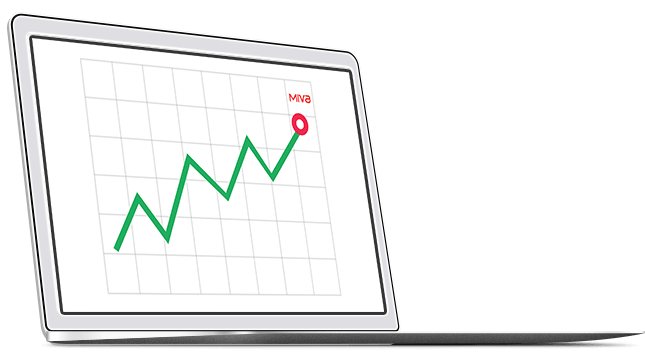 About 3dcart and Miva

3dcart began development in the 1990s out of the eCommerce programming experience of Gonzalo Gil, founder and CEO. Gonzalo was frequently contracted to develop shopping cart customizations and enhancements for online businesses using different cart software. Since so many businesses were requesting the same features, Gonzalo conceived of 3dcart as the shopping cart software that would bring together all the most-demanded eCommerce features, especially those absent from other platforms. 3dcart is headquartered in Tamarac, Florida and continues to innovate through advanced features at the forefront of eCommerce.


Miva Merchant's earliest days were as a scripting language called HTMLScript back in 1995, which the company then used to create their first eCommerce platform, KoolKat, in 1997. In 1998 HTMLScript was renamed MivaScript and given additional features, with KoolKat developing into Miva Merchant 1.0. Since then, Miva has grown through several software updates and business acquisitions, with the company itself being purchased in 2007. Miva's headquarters are located in San Diego, California.




3dcart vs. Miva Merchant functionality comparison
Easy Setup and Administration vs. Difficult Setup and Unfriendly Store Design
User-friendly store themes
Miva Merchant only offers 12 themes (one of which is a blank canvas), and several of them feature a large, intrusive navigation bar that remains on the screen at all times. On devices like an iPad, this bar takes up so much space that visitors can't even see product images in their entirety. 3dcart, on the other hand, offers over 100 themes, all of which are designed for maximum shopper appeal and selling potential.
Ease of use
Miva Merchant is time-consuming to set up, and since you're running a business you may not have the time and energy to devote to the technical aspects of your online store. However, 3dcart's intuitive interface will have your store up and running in minutes, even if you're not tech-savvy.

"Miva changed their pricing structure on us right before the holidays, saying that because of our gross revenues our monthly fee would increase drastically— from $59 to $1,540 per month. This happened during our busiest season and we only had 30 days warning, not enough time to move to another cart and still have our store ready for the holidays."
– Former Miva Merchant Customer
Try before you buy
Choosing an eCommerce platform is one of the most important decisions you can make for your business. In order to get a free trial of Miva Merchant, you have to enter your credit card information and commit to a monthly fee after 30 days. If you decide Miva Merchant isn't for you, you have to pursue a refund. But 3dcart offers a free 15-day trial with no commitment, no strings attached, and no credit card needed.
3dcart Pricing vs. Miva Merchant Pricing
Consistent pricing is healthy for your budget and good for your business

3dcart Pricing
3dcart takes a completely different approach to pricing than Miva. All 3dcart plans are visible at all times on our Pricing page, complete with a thorough breakdown of the included features. Rather than going in blindly as you would if starting with Miva, with 3dcart you can make an informed decision as to which plan you use based on your monthly budget and the features you want right away. You have more control over changing your plan as your business grows, when you're ready — just be aware that businesses with large websites and plenty of traffic may simply need the infrastructure of higher 3dcart plans to operate properly. And 3dcart is far more accessible to small businesses than Miva could ever hope to be, with plans as low as $19/month. Plus, a side-by-side feature comparison between Miva Merchant and 3dcart quickly shows that 3dcart gives you a much better value for your money, including features that Miva simply doesn't offer at all, like unlimited bandwidth and storage.


Miva Merchant Pricing
Miva Merchant does not use a standard pricing model. While different plan levels are available, you don't get to choose which plan you sign up for — and you can't even access thorough pricing information without first providing your business's details to Miva. Rather than choosing a plan, you'll be placed into one solely based on your trailing 12 months of revenue. This is problematic for several reasons: one, it's based on revenue, not profit, so your business's other expenses aren't taken into account, meaning you may not even be able to afford the plan Miva chooses for you. Two, changes in your revenue can mean your plan is changed without warning, sometimes to a much higher-tier plan if your business is making enough money. And you can't escape Miva's high prices by staying small, as even the lowest-priced plan may not be feasible for a new business at $79/month.


3dcart Themes vs. Miva Merchant Themes
Comparing 3dcart free themes to Miva Merchant free themes
Miva and 3dcart both offer a selection of free store templates to make web design simple, but which platform has the better themes? Let's compare.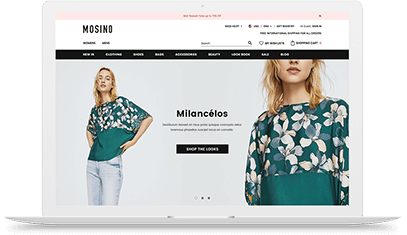 Free 3dcart Themes
3dcart offers a much wider selection of ecommerce website themes, all of which are built with the Core Template Engine, a revolutionary theme framework developed by 3dcart to bring the most cutting-edge standards into online store design. There's a large assortment of designs to choose from, so you have a lot of control over the "look and feel" of your website, and each theme is fully optimized for viewing on all devices. You will need some HTML and CSS knowledge to customize your store's theme, but with more to choose from at the outset, it's not as much of a challenge to build a unique-looking website.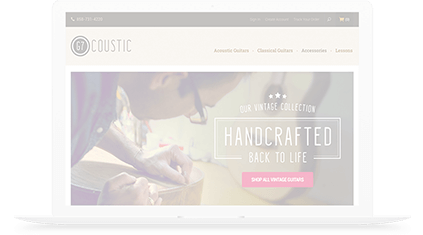 Free Miva Themes
Miva Merchant's themes (called ReadyThemes) follow modern design conventions and are fully mobile-responsive so customers can shop on any device. They can all be customized through Miva's WYSIWYG editor or by editing the HTML and CSS code. However, the theme selection is so small that you're going to need to do lots of editing to brand your store and prevent it from blending into the crowd. Most Miva ReadyThemes also include a navigation bar that takes up too much screen real estate on tablets and phones, making it harder for customers to view your products.
Maintain control of your business
3dcart gives you the tools and freedom to manage your store how you see fit
3dcart: Pay less for more features

3dcart offers unlimited bandwidth and disk space for every plan, even the $19/month Starter Plan. All the space you need for unlimited products, images, and customers.
Miva Merchant: High price and low limits

No matter how much you pay Miva Merchant, you never get unlimited storage or bandwidth, and if you go over, you're charged for that, too. Lowest-priced plan? $79.95/month.
Scalability vs. Large Businesses Only
3dcart:
3dcart offers entry-level pricing plans to ensure businesses of all sizes can open a successful, affordable online store and expand to the next level when necessary.
Miva Merchant:
Miva Merchant's lowest price point is more expensive than many small businesses can handle, making it quite rough on your budget if you're just starting out.
Thousands worldwide choose 3dcart
See what our clients have to say about us
"I moved to 3dcart after two years with Shopify and couldn't be happier. I've saved an untold amount of money on not only my monthly plan cost, but in transaction fees too"
"I originally went with Miva for their big name, only to find myself constantly in search of an app that could perform the most basic of functions. At 3dcart, everything I need to manage my store is included as a built-in feature."
The software is easy to use and the technical support service is top notch all the way. We are so happy with their expertise, reliability and attention to details that we recommend 3dcart to anyone.
3dcart offers more features which is the main reason I switched. I've used design services 3 times. I gave them little information to go off of & they were able to create a great design each time!
Frequently Asked Questions
How much does Miva cost?
Miva's plans start at $79.95 a month, which is more than better Miva alternatives. You will also be charged if you business grows. A lot of ex Miva customer's have reported being charged more on short notice for good sales growth.
Does Miva have pre-built website templates?
Miva has only 12 themes, one of which you have to design yourself. If you're looking for different design options for a modern, SEO friendly store, try looking at 3dcart's
free ecommerce website templates
.
Does Miva charges for storage or bandwidth?
If you go over your allotted space with Miva, you will be charged per GB of transfer and per 100mb of storage. That means your cost for being on Miva will add up fast. With 3dcart, there is no limit on bandwidth or storage and you will never see any surprise fees.
Does Miva have a free trial?
Kind of, Miva takes payment upfront for your 30 day free trial and if you aren't satisfied you will have to ask for a refund. With 3dcart, you are allowed a 15 day free trial without leaving any credit information.
What is a good Miva alternative?
There are many ecommerce platforms out there that are better than Miva. If you are looking for a complete solution then 3dcart is your best option. 3dcart has affordable packages based on your business growth needs as well as every tool you need to start, and grow your
eCommerce business
.
How do I cancel Miva?
You will have to speak to Miva by calling 800.608.MIVA to cancel your subscription. If you are looking to
switch ecommerce platforms
, book a call with a migration specialist today.