Compare your eCommerce options: Network Solutions vs. 3dcart
Choose the best shopping cart software to lead your business to success

VS.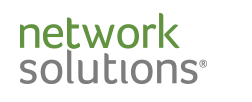 Switch to 3dcart and get a FREE product migration and up to 12 extra months of service FREE!
3dcart Shopping Cart Software vs. Network Solutions eCommerce
3dcart: Unlimited Growth Potential. Network Solutions: Transaction Fees and Tight Limits
Network Solutions has been around for decades, and there can be advantages to working with a long-established company. But in the case of their eCommerce platform, Network Solutions is stuck in the past. With only 15 available payment gateways, you might still be able to run an online store if you luck out and your preferred gateways are supported. But Network Solutions also has disk space limits that are too low for modern online stores — even the highest-tier plan only gives you 5GB. Customers want high-quality images while they shop for your products, and if you have more than a few items in your store, you'll run out of space quickly. Additionally, Network Solutions charges a transaction fee on every sale and has a history of technical problems and billing issues, which the outsourced support cannot solve.
3dcart, on the other hand, is on the cutting edge of eCommerce. You'll have unlimited disk space for all the high-definition product photos and website pages you want. Your choice of payment processors goes into the hundreds. There are no added transaction fees, ever, and 3dcart offers far more advanced promotional and marketing features than Network Solutions. And it's all backed up by 24/7 in-house support.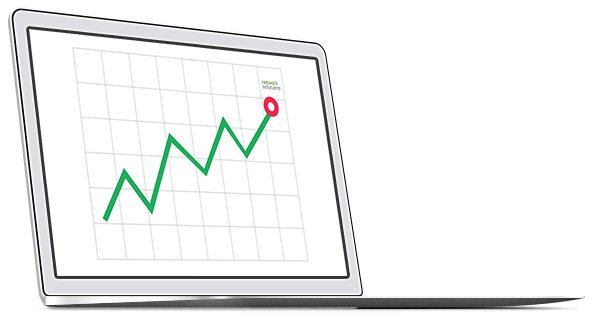 Feature and functionality comparison: 3dcart vs. Network Solutions
A seamless, transparent eCommerce experience vs. bugs, limitations, and missing features
The features you need
Network Solutions isn't made for a business with unlimited growth potential, what with its limits on products, categories, and disk space. Powerful features are completely missing, like Daily Deals, loyalty programs, and integrations with most software. But with 3dcart, your business can grow and flourish with hundreds of features to sell what you want, how you want.
Platform reliability
Network Solutions has a history of technical issues, such as shoppers not being able to add things to their cart when using certain browsers. Email problems abound, sending your store emails to customer spam boxes, which kills your marketing efforts. But 3dcart has none of these problems, and lets you sell and market online with the best tools in the industry.

"Stay away from Network Solutions. My customers and I both had trouble with the store not working at times. Their billing is inconsistent and I wasn't surprised to find out they'd been forced into a settlement with the FTC for deceptive practices. Not to mention, when I decided to transfer my domain and website to a different provider, there were significant problems. I'm not the only person wishing I'd never used them."
– Former Network Solutions eCommerce Merchant
Customer support
Network Solutions users report significant problems with the platform and its customer service, complaining of long hold times and outsourced support that often doesn't understand the issue. When it comes to selling online, you need a reliable support team at your back, and with 3dcart you'll have access to the experts 24/7.
Get control of your business with 3dcart
3dcart provides a perfect eCommerce experience for you and your customers
3dcart: Unlimited products, categories, and subcategories

3dcart allows you unlimited products on all but the lowest plan, and unlimited categories and subcategories. No matter how many products you sell, and how many categories you need to keep them organized and easy to browse, 3dcart can handle it.
Network Solutions: Product and category limits

Network Solutions imposes limits on your products and category levels, making it unsuitable for a business with many products. Without unlimited categories, you can't organize your products as you see fit — and your customers may not be able to find what they're looking for.
Ultimate Flexibility vs. Lack of Choice
3dcart:
3dcart has more integrated payment providers than any other eCommerce platform in the industry. Earn more customers by accepting the payment methods they prefer to use.
Network Solutions:
Network Solutions has a severely limited selection of payment providers, which leaves you and your customers without options. Shoppers turn away when they can't pay how they want.
Thousands worldwide choose 3dcart
See what our clients have to say about us
3dcart combines functionality of ecommerce with brand design elements. The consumer experience on desktop and mobile platforms has enhanced Sarabeth's website sales. Sarabeth's has the best of both worlds without the expense of a custom website.
Thank you Team 3dcart!
No other cart has the features, customization, and ease of use that 3dcart offers. Customizability is my favorite thing about the cart. We've enjoyed using it for years, and will continue to do so.
The software is easy to use and the technical support service is top notch all the way. We are so happy with their expertise, reliability and attention to details that we recommend 3dcart to anyone.
3dcart offers more features which is the main reason I switched. I've used design services 3 times. I gave them little information to go off of & they were able to create a great design each time!