Is CloudNet360 the Best Software for a Small Business?
Compare CloudNet360 and Shift4Shop to discover which is right for you

VS.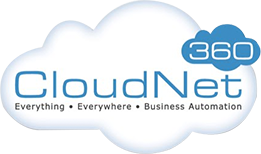 Switch to Shift4Shop and get a FREE product migration!
About Shift4Shop and CloudNet360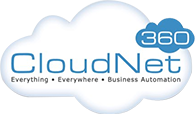 CloudNet360 is an eCommerce platform formerly known as Premium Web Cart; the company rebranded its eCommerce software in 2015 as it was considered to have outgrown its old name. The software was primarily developed by Gary Jezorski and officially launched in 2006, its team having been involved in eCommerce since 1999 starting with the sale of digital products. CloudNet360 is still owned by Premium Web Cart along with two other software solutions which are focused on soccer coaching and training, known as SocrPro and SocrLabs. Their headquarters is located in Mundelein, IL.

Shift4Shop is a feature-rich eCommerce platform serving businesses of all sizes in a wide range of industries across the globe. Offering an unmatched free eCommerce solution, the company provides everything you need to start — and grow — your business. This turnkey eCommerce experience includes powerful tools to help businesses succeed — a robust website builder, product and order management, customer marketing tools, and more. Customers can choose from dozens of professionally designed, industry-specific templates, all of which are mobile-friendly, SEO optimized, and highly customizable.
Starting a business with Shift4Shop vs. starting a business with CloudNet360
Shift4Shop: User-Friendly and Packed with Features. CloudNet360: Overcomplicated for Small Business.
CloudNet360 claims to be the ideal small business software, and boasts a lengthy feature set. But in fact, it's probably not the best option for your needs. It may look impressive, but many of its features are easy to get elsewhere and for a much lower price. CloudNet360 hides the fact that these are common features by giving them proprietary names to make them sound unique. Their big selling point is that you have everything together under one system with no need to connect to outside software, but what CloudNet360 overlooks is that some business owners prefer to use other software and connect it to their online store through an integration. In addition, every CloudNet360 plan has a bandwidth cap, which immediately limits your online store's potential.
Shift4Shop is a much better option for a small business, with tons of features and much lower pricing that will get you selling right away while saving your bottom line. There's even a free plan available if you use Shift4 Payments for your payment processor — and unlike free plans on other platforms, our End-to-End eCommerce plan includes hundreds of features and no limits on products, bandwidth, or anything else. You'll have access to a full set of tools for building your website, selling and marketing products, and more. But Shift4Shop doesn't stop at small businesses — the platform is built to help you grow and to scale up to any size, even an international enterprise, and even on our free plan.
Shift4Shop vs. CloudNet360: which is better for your business?
Affordable small business eCommerce software vs. high costs and too much complexity
Pricing
CloudNet360 simply isn't priced well for a small business. Its lowest-tier plan costs $79.97/month, which for many startups, is just too much. Plus, every plan has a bandwidth cap, and the lowest-tier "Super Starter" plan has a limit of 500 products, so many businesses have no choice but to start with the $149.97/month "Elite" plan. Shift4Shop has much more affordable plans made to grow with the needs of your business, including our free, unlimited, enterprise-grade End-to-End eCommerce plan. We also don't impose bandwidth limits to punish you for the traffic you can earn with good marketing.
Software Integrations
CloudNet360 includes features meant to replace other software and tools, but there are very few options for business owners who want to work with their favorite software instead of CloudNet360's built-in versions. This means all your eggs are in one basket, and if you ever switch platforms, you'll lose all the tools you were using. Shift4Shop comes with plenty of built-in tools, but is also integrated with all your favorite software so you can run your business how you choose.

"I started a business last year and heard about CloudNet360 being the ultimate all-in-one solution, so I checked it out. My advice is don't bother unless you're already a big business. $79 a month for the cheapest plan, but I still signed up and built my online storefront. Sure, there are tons of features but very few of them are unique to CloudNet360 and only for big players. Overall it costs way too much for what you get, and let me ask you this: what's the point of all these amazing marketing tools if you're going to be hit by a bandwidth limit?"
– Former CloudNet360 Store Owner
Customer Support
CloudNet360's website claims you'll have access to 24/7 support, but look at the fine print: phone calls and live chat are only available during business hours. The only 24/7 support option is to submit a ticket, and you'll still have to wait for the CloudNet360 office to open before they get back to you. At Shift4Shop, however, you can call us 24/7 any day of the year and talk to an expert at our headquarters.
CloudNet360 Themes vs. Shift4Shop Themes
How do CloudNet360's website templates compete with Shift4Shop's website templates?
Your eCommerce website's design is crucial for your business's branding as well as the user experience you provide to your customers. Let's take a look at the store templates offered by CloudNet360 in comparison to those available from Shift4Shop.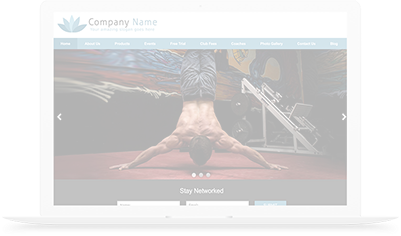 Free CloudNet360 Themes
On the surface, CloudNet360 seems to offer a large number of templates aimed at several industries. However, it only takes a few minutes of browsing their theme store to notice that most of their templates make an appearance in multiple categories, many of which don't match the industry at all. Additionally, all CloudNet360 themes have an almost identical layout, with the primary differences being color and the size of various elements. Theme previews also do not load for some users, and there's no clear direction for installing one on your store.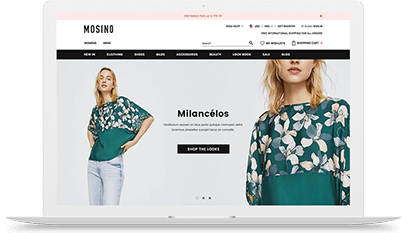 Free Shift4Shop Themes
Shift4Shop offers much more variety in its theme store, with dozens of free, responsive templates in a variety of layouts. Modern Shift4Shop themes are built on the revolutionary Core Templating Engine, a modular theme design system based on Bootstrap that incorporates mobile-first advantages like Google AMP for several types of your website's pages. Core themes are customizable via the Theme Editor and additional changes can be made with our HTML Builder for laying out content areas. Numerous industries are represented out of the box, but any Core theme can be easily altered to work for any type of store.
Shift4Shop lets you run your business the way you want
Your business, your way: Shift4Shop provides all the options you'll need for success
Shift4Shop: Convenient, flexible online payments

Shift4Shop is powered by Shift4 Payments, which sets up in minutes and lets you accept credit cards as well as several alternate payment types. We also integrate with more payment gateways than any other eCommerce platform in the industry. Easily accept payments in multiple countries and have access to all the payment methods your customers demand.
CloudNet360: Limited payment gateways mean limited business

CloudNet360 has far fewer payment gateways, so you're out of luck if you'd planned to sell to customers in certain countries. Plus, customers may turn away when they see their preferred payment method isn't offered on your store — it's crucial to keep ahead of the game when customer demands are constantly evolving, and the development of new payment methods like cryptocurrency is part of this.
Use Your Favorite Software vs. Limited to Built-In Tools

Shift4Shop has hundreds of integrations with popular software for everything from email marketing to shipping to taxes and accounting and more. It takes moments to connect your favorite tools to Shift4Shop.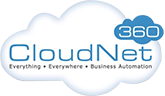 CloudNet360 constantly steers you toward its built-in tools, and therefore offers very few options for integrating your store with other software.
Enterprise-level features available to all stores
Shift4Shop offers the most advanced features to subscribers of any business size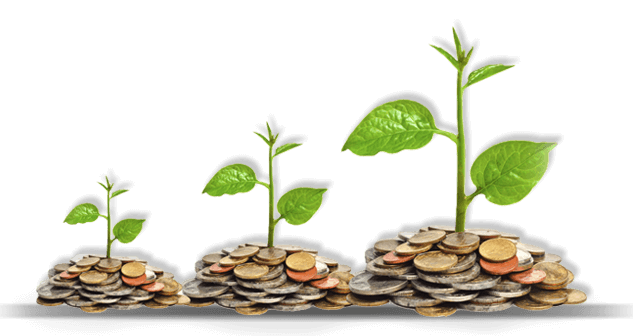 Optimized Admin Panel
PCI Certified Security
99.9% Uptime
Social & Mobile Commerce
Search Engine Optimization
Responsive & Mobile Ready
Real-Time Shipping
No Transaction fees
100+ Optimized Themes
Optimized Admin Panel Interface
24x7 Support
Design Editor
Thousands worldwide choose Shift4Shop
See what our clients have to say about us
"I moved to Shift4Shop after two years with Shopify and couldn't be happier. I've saved an untold amount of money on not only my monthly plan cost, but in transaction fees too"
"I originally went with ZenCart for their big name, only to find myself constantly in search of an app that could perform the most basic of functions. At Shift4Shop, everything I need to manage my store is included as a built-in feature."
The software is easy to use and the technical support service is top notch all the way. We are so happy with their expertise, reliability and attention to details that we recommend Shift4Shop to anyone.
Shift4Shop offers more features which is the main reason I switched. I've used design services 3 times. I gave them little information to go off of & they were able to create a great design each time!