Choose the eCommerce platform that's right for your business
Is ShopSite better than 3dcart for your online store?

VS.

Switch to 3dcart and get a FREE product migration and up to 12 extra months of service FREE!
3dcart online stores vs. ShopSite online stores
3dcart: Everything You Need for Success. ShopSite: Separate Hosting and Missing Features
The eCommerce platform you choose will make a huge difference in your online store's overall success. Building your website, adding and selling products, understanding customers, and marketing your business are all dependent on the capabilities of the shopping cart software you use. ShopSite simply doesn't have everything you need, as it lacks vital marketing, SEO, and product management tools. You also have very few payment gateways to choose from, few integrations with important business software, and you have to choose your web hosting separately from their list of affiliates.
At 3dcart, we feel this approach wastes time and leaves you unequipped to build and grow your business. That's why we include everything with our shopping cart, from web hosting to the smallest SEO-based customization. Plus, get access to over 200 payment providers and tons of integrations with all types of software from taxes to shipping. You can build the online store of your dreams with 3dcart, and our in-house support is always standing by if you need help.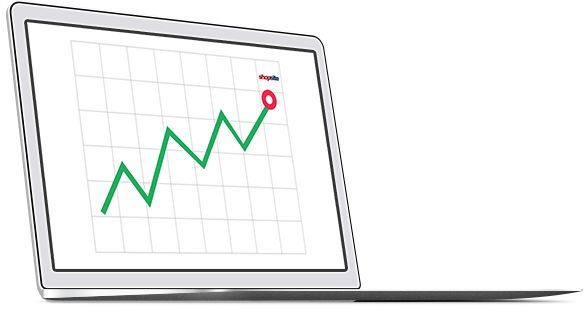 The Problem with ShopSite: features,
functionality, and integrations
An all-inclusive shopping cart platform vs. outsourced hosting and support
Web Hosting
ShopSite doesn't include web hosting, so you need to choose one of its third-party affiliates to host your online store. This means another monthly fee and another painstaking decision to make — choosing a shopping cart platform can be hard enough; do you really want to need to choose a host as well? Plus, you run the risk of outgrowing your web host when business increases, resulting in skyrocketing fees. With 3dcart, however, hosting is included and never a problem. You won't even need to think about it.
Features for Success
ShopSite simply isn't a full-fledged eCommerce platform. It lacks important reporting features, and while you can connect it to Google Analytics, you'll still be short on the tools you need to understand your customers' choices and identify the right decisions for your business. ShopSite's weak marketing and SEO features make growth a challenge. But 3dcart has everything you need, like advanced reporting, hosted email for sending newsletters, and more.

"I understand locking features behind an upgrade, everyone does. But the features ShopSite left out of its lower plans mean you won't get far without upgrading. You can't even get full control of all your product variants without upgrading to Pro. It's clear the lower plans exist just to push you to a higher plan."
– Former ShopSite User
Scalability
ShopSite just isn't meant for large online stores. While small and medium businesses may have some luck with it, ShopSite doesn't grow with you and too much is dependent on the web host you chose. You won't have the features you need to run a thriving business, either. But 3dcart provides the tools and support to grow and manage your business, no matter the size. Everyone from garage-based startups to international enterprises use 3dcart with great success.
More Marketing Features & Payment Gateways than Shopsite
3dcart has every feature you need to create, manage, and promote your online store
3dcart: Packed with cutting-edge tools for all aspects of your business

3dcart makes a point of including every feature an online store owner needs, including powerful customer and product management tools, marketing tools like email newsletters, flexible promotions and coupons, and much more.
ShopSite: Lacking the power to market and grow

ShopSite offers very basic eCommerce functionality, and lacks the built-in tools you'll need. Your ability to market and grow is limited, especially on lower plans. For example, ShopSite won't even let you create coupons unless you move up to its Pro plan.
Complete ShopSite's Missing Features
3dcart:
3dcart is the full package, including web hosting, in-house support, and a full suite of eCommerce features unlike any other platform.
Shopsite:
With ShopSite, your eCommerce software and web hosting aren't managed in the same office. If you have an issue, you may need to contact both support teams to get it fixed.
Successful Online Stores Choose 3dcart
See what our clients have to say about us
3dcart combines functionality of ecommerce with brand design elements. The consumer experience on desktop and mobile platforms has enhanced Sarabeth's website sales. Sarabeth's has the best of both worlds without the expense of a custom website.
Thank you Team 3dcart!
No other cart has the features, customization, and ease of use that 3dcart offers. Customizability is my favorite thing about the cart. We've enjoyed using it for years, and will continue to do so.
The software is easy to use and the technical support service is top notch all the way. We are so happy with their expertise, reliability and attention to details that we recommend 3dcart to anyone.
3dcart offers more features which is the main reason I switched. I've used design services 3 times. I gave them little information to go off of & they were able to create a great design each time!