Compare your eCommerce options
Choose the right eCommerce platform to start and grow your business

VS.

The real cost of 3dcart vs. the real cost of Squarespace
A pure eCommerce platform vs. a general website builder
As a general website builder, Squarespace lacks the eCommerce tools needed for businesses to succeed in selling online. In addition to sparse features, Sqarespace limits users to a single payment processor – Stripe – with a credit card fee of $0.30 + 2.9% per transaction. Squarespace customers subscribed to their Personal and Business plans are additionally charged a transaction fee of 3% and 2%, respectively.
3dcart, an all-in-one eCommerce solution, offers more built-in cutting-edge eCommerce features than any platform, allowing merchants to easily succeed in setting up, designing, and managing their online stores. And with no transaction fees, setup fees, or hidden fees of any kind, businesses can earn more and grow faster.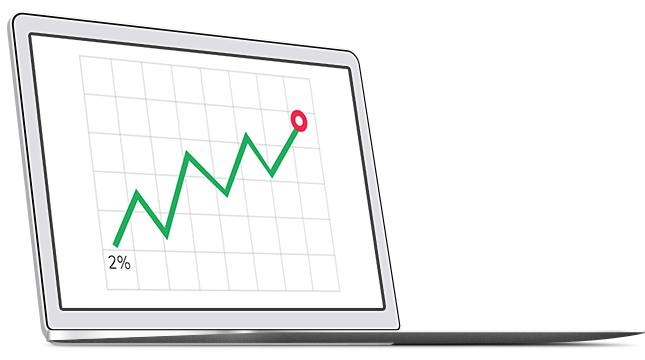 3dcart vs. Squarespace functionality comparison
A dedicated eCommerce platform vs. a generic website builder
Out-of-the-box features
Looking to grow your online store with the help of advanced features? Squarespace restricts growth in just about every way feasible, limiting shipping options to flat-rate and USPS; payment options to Stripe; and lacking important features like customer groups and recurring orders. 3dcart offers 1000+ innovative features, 160+ payment gateways, real-time shipping rates, and more, so that your business can easily grow and succeed.
Technical Support
Running an online store means issues can arise at any time. With Squarespace, you'll have access to limited live chat and email support, with live chat sessions only available between 3am and 8pm EST, Monday through Friday. 3dcart offers world-renowned, comprehensive support 24/7 via phone, live chat, and email, with around-the-clock site monitoring to ensure your store is always up and running.

"Squarespace's premise was solid, but the execution, well…I want to say that it's lacking, but the reality is more akin to a black hole. The interface constantly crashes, website is slow to load, there's months between any sort of update, no blog, roadmap, nothing. And their support? They'll drop you so fast it'll leave your head spinning"
– Ex-Squarespace customer
App Store
3dcart offers a huge library of powerful third-party apps that allow merchants to significantly extend the functionality of their online stores. With access to 400+ apps, store owners can streamline business operations, integrate with their favorite accounting software, automate taxes, start a drop shipping empire, or simplify business operations with a third-party fulfillment provider. With Squarespace, none of this is possible.
Maintain control of your business
3dcart gives you the tools and freedom to manage your store how you see fit
3dcart: Freedom to choose your payment provider

3dcart supports more payment solutions than any other eCommerce platform. See a full list of payment providers here.
Squarespace: 1 payment option

Squarespace uses Stripe to power its eCommerce cart, and doesn't support integration with any other third-party payment solution.
Sell more, earn more, and grow more with 3dcart
Create a gorgeous online store that matches your brand
Squarespace offers fewer than 50 templates, all of which are hard to customize. With 3dcart, you'll have access to 100+ stunning responsive themes created by world-renowned designers, allowing you to easily create a beautiful online store in just seconds. Whether you're looking for something bold, chic, classic, edgy, rustic, or elegant, you're sure to find a theme to match your brand and style. And with full access to your store's HTML and CSS, you can customize every facet of your storefront for a truly memorable shopping experience.
Enterprise-level features available with every plan
3dcart offers the most advanced features to subscribers of every plan
A robust & scalable solution vs. a barebones cart
With out-of-the box features that adapt to complex business needs
Don't lose all the hard work you've put into populating your shopping cart. Learn how easy it is to migrate your online store.