Is 3dcart Better than Vendio for Your Online Store?
Choosing the right eCommerce platform will open up crucial opportunities to grow your business

VS.

Switch to 3dcart and get a FREE product migration and up to 12 extra months of service FREE!
Your online store with 3dcart vs. your online store with Vendio
Frequent updates and current integrations vs. outdated eCommerce standards and security
When you're choosing an online store platform, you're making a big decision. You need to consider everything a platform offers you, including the quality of included security features, marketing tools, integrations with the services you'll need, and more. And unfortunately, if you use Vendio, it won't be long before you discover it simply doesn't measure up. The interface is hard to use, and it doesn't keep up with the changes in integrated marketplaces like eBay — even though Vendio's main selling point is its eBay integration. Plus, Vendio's security features are few and far between, and dangerously outdated.
Everything Vendio does, 3dcart does better. Support, software updates, you name it — including integration with eBay and eBay Motors. With 3dcart, you'll always have access to a suite of top-of-the-line eCommerce tools including a vast selection of integrations, inventory management features, payment gateways, marketing tools, and everything else you need to run a successful online store in any industry.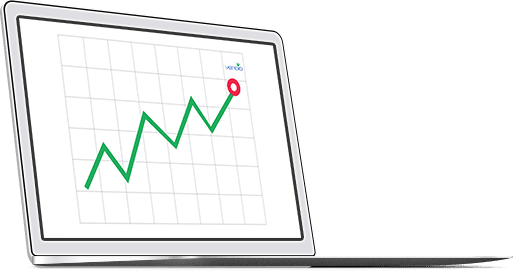 Comparing 3dcart vs. Vendio: functionality and features
Intuitive and feature-packed vs. clumsy and limited
Marketing
Vendio's included marketing tools are extremely lacking. The platform doesn't include any email marketing tools, so you're on your own when it comes to creating newsletters — a vital part of any marketing campaign. But 3dcart includes email marketing tools and so much more, like flexible promotions and coupons, Daily and Group Deals with countdown timers, ultra-targeted facebook ads, and more.
Platform updates
Vendio's integrations never update in a timely fashion, leaving the platform incompatible with eBay and Amazon, despite touting its import, export, and synchronization features with these marketplaces as its top feature. Users are forced to try workarounds while waiting months for Vendio to catch up — and security is weak as well. 3dcart, however, keeps its integrations current through regular software updates and applies rigorous security standards to maintain PCI DSS compliance for all 3dcart stores.

"Vendio was awful. I used it to export auctions to eBay and they added things to my listings without my knowledge, which I then had to remove manually. Their support is impossible to reach and they were never current with eBay updates. It was left to us as users to inform them when their eBay integration had fallen behind."
– Former Vendio User
Customer support
Getting through to support at Vendio can be quite a task. Their office hours and support policies often mean users are stuck waiting for an email or restricted only to filing tickets for help. In eCommerce, when your store is online all day every day, this simply isn't acceptable. 3dcart, on the other hand, offers full phone, email, and live chat support 24 hours a day, every day of the year — for free.
Build a top-of-the-line online store with 3dcart
Get all the tools and features you need to succeed in eCommerce
3dcart: A complete toolbox of built-in features to build and promote your brand

3dcart takes the success of your online store seriously. You'll have access to everything from a built-in blogging platform, to flexible promotional tools, to in-depth sales reporting, to printable shipping labels and more. With 3dcart, you'll be fully equipped to thrive in eCommerce.
Vendio: Limited features and poor functionality will hold back your business

Vendio's features pale in comparison to 3dcart — in fact, they're so stripped-down, we don't even have space to list all the features 3dcart has that Vendio lacks. Online merchants trying to run an eCommerce store using Vendio quickly find that it doesn't give them what they need to succeed.
Constant Support vs. Absent Customer Service
3dcart:
3dcart support is here when you need it. Whether you prefer to use chat, email, or a one-on-one phone call with an expert, you can always contact us no matter what time or what day.
Vendio:
Vendio's support is extremely difficult to reach and has very slow response times, making an already clumsy platform even harder to use effectively.
Thousands worldwide choose 3dcart
See what our clients have to say about us
3dcart combines functionality of ecommerce with brand design elements. The consumer experience on desktop and mobile platforms has enhanced Sarabeth's website sales. Sarabeth's has the best of both worlds without the expense of a custom website.
Thank you Team 3dcart!
No other cart has the features, customization, and ease of use that 3dcart offers. Customizability is my favorite thing about the cart. We've enjoyed using it for years, and will continue to do so.
The software is easy to use and the technical support service is top notch all the way. We are so happy with their expertise, reliability and attention to details that we recommend 3dcart to anyone.
3dcart offers more features which is the main reason I switched. I've used design services 3 times. I gave them little information to go off of & they were able to create a great design each time!