The Best eCommerce Alternative to VTEX
Is VTEX the right eCommerce platform for your business?

VS.
Switch to Shift4Shop and get a FREE product migration!
About Shift4Shop and VTEX

VTEX was founded in 1999 by Geraldo Thomaz and Mariano Gomide de Faria, both mechanical engineers in Sao Paulo, Brazil, with the goal of creating a powerful eCommerce platform that could serve the multiple needs of large businesses, including both B2B and B2C sales. VTEX reached a milestone in 2007 when VTEX won the bid for creating Walmart's global eCommerce website in Brazil and the UK. Since those days, VTEX has added several more of the world's biggest brands to its roster of customers. VTEX has continued to grow through acquisition of other technology, and has clients in numerous countries.

Shift4Shop is a feature-rich eCommerce platform serving businesses of all sizes in a wide range of industries across the globe. Offering an unmatched free eCommerce solution, the company provides everything you need to start — and grow — your business. This turnkey eCommerce experience includes powerful tools to help businesses succeed — a robust website builder, product and order management, customer marketing tools, and more. Customers can choose from dozens of professionally designed, industry-specific templates, all of which are mobile-friendly, SEO optimized, and highly customizable.
Selling online with Shift4Shop vs. selling online with VTEX
Shift4Shop: eCommerce for Everyone. VTEX: eCommerce for Enterprise Elite.
There is no doubt that VTEX offers a very powerful eCommerce platform, and a look at their customer list will display the names of several prominent brands. However, if you're just starting out, VTEX is miles away from what you need for your online store. The platform is incredibly technical and built for large enterprises only — and the pricing is far out of range for a new, growing business. In fact, VTEX bases its pricing solely on your projected annual sales, so you can't get a solid number without a direct quote from a representative. Their sample pricing calculator suggests a $500 a month plan for even the smallest business, which tells you right away that VTEX is only for businesses already pulling in thousands of dollars in revenue at minimum, if not millions per year. And on top of that, VTEX skims from your profits with transaction fees on every sale you make, which slows your growth.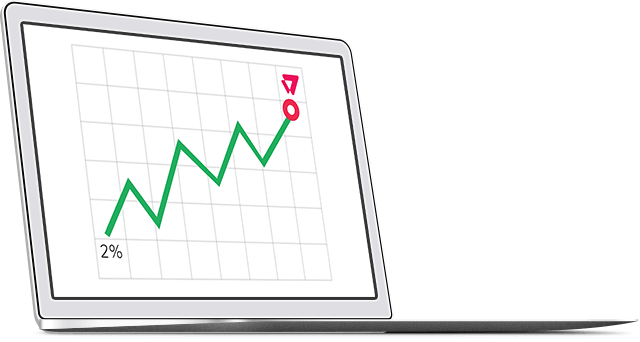 Shift4Shop, on the other hand, is made to help businesses of any size. A powerful set of industry-leading eCommerce tools is included so you can build, market, and grow your business from its very beginnings toward a future of massive success. And with a free, unlimited End-to-End eCommerce plan available, and no added transaction fees to cut into your revenue, anyone can set foot on the path to fulfilling their eCommerce dreams. This makes Shift4Shop the perfect alternative to VTEX.
Shift4Shop vs. VTEX feature comparison
Convenient, user-friendly, affordable eCommerce vs. a highly technical and expensive platform
Ease of Use
Since VTEX is targeted at large businesses, it's assumed that you'll have dedicated staff with development knowledge to help you run your website — and you're going to need it. Even experienced users report issues like poorly-designed software interfaces that make common tasks confusing. In contrast, Shift4Shop makes it easy to build and manage your online store through an intuitive dashboard that anyone can use, no coding skills required.
Accessibility
To create an online store with VTEX, you need to go through a time-consuming process of making contact with a specialist for a consultation, receiving a quote, and then waiting for your site to go live. But with Shift4Shop, you can simply sign up and start building — and launch your site whenever you're ready.

"I wanted to use VTEX because I wanted an online store with no limits. It turned out to be way too expensive considering how much time and effort I had to pump into it just to get my store working. I didn't think about the fact that all those big businesses in VTEX's customer list are big enough to have full-time staff to run their websites and to pay for VTEX support. Shift4Shop worked out much better, and it doesn't have any of the limits I was worried about."
– Former VTEX Customer
Pricing
Final VTEX pricing is only available through custom quotes, and while the company shows flexibility in tailoring platform costs to a business's needs, this only goes so far. To use VTEX you would pay anywhere from $250 – $500 per month at an absolute minimum, which would also mean limited support. Shift4Shop, however, offers a completely free eCommerce plan if you choose Shift4 Payments as your credit card processor. This free plan includes hundreds of built-in features and doesn't impose any limits on products, bandwidth, or anything else.
VTEX Themes vs. Shift4Shop Themes
How do free VTEX store themes compete against free Shift4Shop themes?
Store design is an important part of your branding. Let's compare the free design templates available from VTEX and Shift4Shop.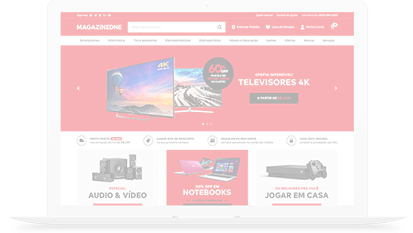 Free VTEX Themes
VTEX store design is modern, responsive, and fast. However, there are very few free themes available and all are made by third-party developers. There's also no easy way to view the free themes to compare and choose from them — instead, you need to download and install them from repositories like GitHub, meaning you also need technical knowledge just to add a theme to your store. The vast majority of VTEX websites use expensive custom design because there are so few other options.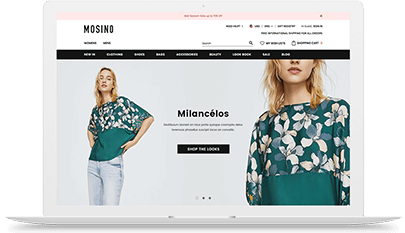 Free Shift4Shop Themes
Shift4Shop offers a wide selection of free store templates that are built to fully modern standards and provide a variety of designs, layouts, and color schemes to fit any brand. Our theme collection has previews of every single theme installed on sample websites for you to compare as closely as you want. Installation takes seconds and is done directly in your Shift4Shop dashboard. Plus, Shift4Shop themes are specially optimized for speed, SEO, and mobile-friendliness, and can be customized with built-in tools that edit the HTML and CSS for you. If you do know how to code, you can edit the files directly as well.
Maintain control of your business
Shift4Shop gives you the tools and freedom you need to sell successfully
Shift4Shop: Flexible payments and no added transaction fees

Shift4Shop comes with Shift4 Payments built in so you can accept credit cards right away, and you can also choose from over 160 other payment providers to add functionality like PayPal, digital wallets, and more. We never add transaction fees, so you only pay the normal fee determined by the payment provider.
VTEX: More restrictions and added fees

VTEX has no built-in payment support, and only accepts a quarter of the payment processors as Shift4Shop. On top of that, VTEX charges an extra transaction fee on every sale you make, which can cut deeply into your profits.
24/7/365 free, fast support vs. Unreliable and expensive VTEX support

Shift4Shop offers tech support through several channels in which you can reach our Client Success Team 24 hours a day, 7 days a week, all year round including holidays. Our turnaround time is prompt and our support staff is in direct communication with Shift4Shop developers to solve any issue. We also maintain rich online resources like a Knowledgebase and eCommerce University.

VTEX users report unreliable tech support that can take weeks to respond, even in emergencies when a store has gone offline. And even if you're technically-minded and can handle most of the platform on your own, much of the documentation is in Portuguese despite VTEX's position as an international company. Google Translate may not be enough to communicate vital information you'll need to get things working.
Enterprise-level features available to all stores
Shift4Shop offers the most advanced features to subscribers of any business size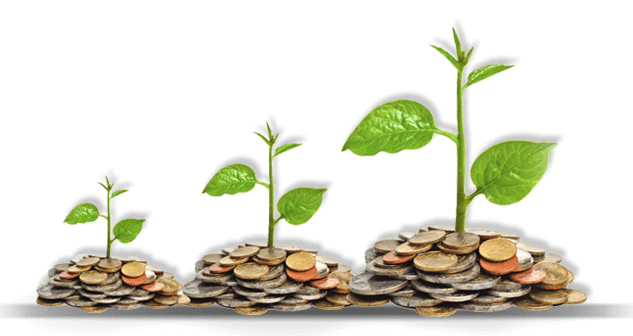 Optimized Admin Panel
PCI Certified Security
99.9% Uptime
Social & Mobile Commerce
Search Engine Optimization
Responsive & Mobile Ready
Real-Time Shipping
No Transaction fees
100+ Optimized Themes
Optimized Admin Panel Interface
24x7 Support
Design Editor
Customers choose Shift4Shop as a VTEX Alternative
See what our clients have to say about us
"I moved to Shift4Shop after two years with Shopify and couldn't be happier. I've saved an untold amount of money on not only my monthly plan cost, but in transaction fees too"
"I originally went with ZenCart for their big name, only to find myself constantly in search of an app that could perform the most basic of functions. At Shift4Shop, everything I need to manage my store is included as a built-in feature."
The software is easy to use and the technical support service is top notch all the way. We are so happy with their expertise, reliability and attention to details that we recommend Shift4Shop to anyone.
Shift4Shop offers more features which is the main reason I switched. I've used design services 3 times. I gave them little information to go off of & they were able to create a great design each time!
Frequently Asked Questions
How Much Does VTEX Cost?
VTEX pricing is customized based on how many sales you have. At a minimum, you will be looking at paying $250-$500 a month as well as a portion of each sale as a transaction fee. This is part of what makes VTEX an enterprise-only solution.
Does VTEX Have Customer Support?
VTEX does provide limited support and some customers have found it can take a long time to get a problem solved. If you're looking to use their documentation to fix the issue yourself, it is in Portuguese.
What are Some VTEX Alternatives?
There are VTEX alternatives on the market that offer an enterprise eCommerce solution. But if you're looking for the best bang for your buck, go with Shift4Shop! Shift4Shop offers everything you need whether you're a one-person shop or a huge company.
Can I Transfer my Existing Store Over to Shift4Shop?