Choose the best Platform for Your Online Store
Your eCommerce success starts with a great set of tools

VS.

Switch to Shift4Shop and get a FREE product migration!
Shift4Shop's powerful eCommerce tools vs. bare-bones Wix features
Shift4Shop: Built for Selling Online. Wix: Generic Website Builder.
Wix is a very popular website builder that can create beautiful sites. It fits the needs of a lot of people, and its low price is very tempting. But the problem is that Wix tries to appeal to too wide an audience, meaning it lacks the specialized eCommerce features needed by an online store. It may be decent for a beginner, but you'll be quick to outgrow it — if your growth isn't too hindered in the first place by the lack of important tools for selling online. There's a lot Wix can do, but even more that it can't do. When it comes to eCommerce, relying on Wix will hold you back.
Shift4Shop has all the features Wix has and more. With our focus on eCommerce, Shift4Shop is packed with powerful functionality for building and growing your business with no upper limit. Sell online, in person, and on multiple channels with ease, and build a stunning eCommerce website that provides the ultimate shopping experience.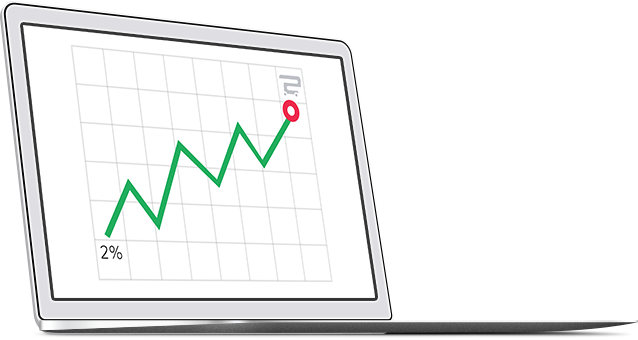 The functions and features of Shift4Shop vs. Wix
Specialized tools to get customers and make sales vs. strictly the basics
Crucial eCommerce features
Wix, first and foremost, is a website builder — not an eCommerce platform. Its features are geared toward creating multiple types of simple websites with no great focus on one thing in particular. This means serious online store owners will find Wix quite lacking. Shift4Shop, however, comes with everything you need to sell online no matter the size of your business, including the most powerful SEO tools in the industry.
Promotions, coupons, and sales tools
Wix provides limited coupon functionality, but doesn't have the power to run promotional events like store-wide sales, countdown daily deals, or group deals. It's also missing several sales tools for reaching out to customers new and old. But Shift4Shop has everything you need, and everything the big marketplaces have, from promotions to gift certificates to wish lists and more.

"I started my online store with Wix because it was cheap. But it wasn't long before I needed a lot more than Wix could provide. I wish I had known early on that Wix wasn't going to meet my needs… I would have ignored the price and gone straight to a provider that actually supports a growing business."
– Ex-Wix customer
Vital customer service capabilities
Wix seriously lacks crucial functionality when it comes to customer relationships. While they do have a built-in CRM, it's extremely basic and lacks features like store credits or RMA functionality. If it's difficult to help dissatisfied customers, it's almost impossible to turn them back into happy ones. On the other hand, Shift4Shop has all of the features you need to service your customers and keep them (and yourself) happy!
Reach more customers with more choices
Shift4Shop gives you the flexibility to appeal to more customers
Shift4Shop: Built-in payment processing

Shift4Shop is powered by Shift4 Payments, which provides support for credit cards and digital wallets. For stores that need alternative payment methods or international gateways, Shift4Shop also supports more than 160 payment providers. See a full list of payment providers here.
Wix: Limited payment options

Wix only supports about 50 payment providers — including their own Wix Payments, which doesn't support methods like digital wallets. If you're in need of international payments, some countries only have PayPal support available. If your customers need more options, Wix may not be the right choice for your business.
Real-time shipping vs. Surprise shipping costs
Shift4Shop:
Display real-time shipping calculations from several major carriers to your customers, including USPS, UPS, FedEx, and more. With real-time shipping rates, customers can see exactly how much shipping will cost while they add items to their cart.
Wix:
The only carrier that Wix supports real-time shipping rates for is USPS, making it impossible to provide accurate rates to customers if you use any other carrier. Keep in mind — surprise shipping charges are the number one reason for cart abandonment.
Shift4Shop's built-in blog feature
Automatically improve your SEO efforts and expand your reach using Shift4Shop's built-in blog feature, which will eliminate any need of re-creating your blog's design elements or having to direct your blog to your store's URL.
Thousands worldwide choose Shift4Shop
See what our clients have to say about us
Shift4Shop combines functionality of ecommerce with brand design elements. The consumer experience on desktop and mobile platforms has enhanced Sarabeth's website sales. Sarabeth's has the best of both worlds without the expense of a custom website.
Thank you Team Shift4Shop!
No other cart has the features, customization, and ease of use that Shift4Shop offers. Customizability is my favorite thing about the cart. We've enjoyed using it for years, and will continue to do so.
The software is easy to use and the technical support service is top notch all the way. We are so happy with their expertise, reliability and attention to details that we recommend Shift4Shop to anyone.
Shift4Shop offers more features which is the main reason I switched. I've used design services 3 times. I gave them little information to go off of & they were able to create a great design each time!