How to Sell Band Merchandise Online
3dcart has everything you need to build an online store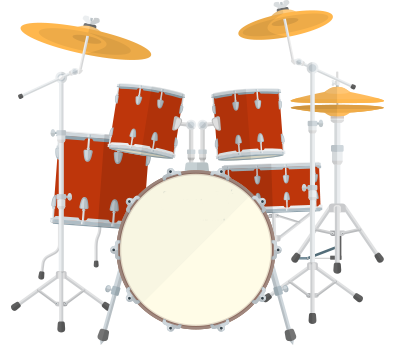 Take Your Music to the Next Level by Selling Online
Manning the merchandise table at a show will only get you so many sales. Extend your earning potential beyond the venue and into the digital realm, where bands like yours are earning on merch any time of day, all across the globe. With the 3dcart solution, you can easily cater to fans worldwide with merchandise that's conveniently available 24/7/365.
How to build a Band merch eCommerce website
Merch is a great way to have others spread the word about your music. If you're wondering how to build a band merch ecommerce website, we've got the information you're looking for right here. Selling your stuff online is easier than ever, and you don't even need to have experience in website design or development.
Merch is a great way to have others spread the word about your music
To get the right harmony, look for a company with a long history of outstanding customer support and successful business. Designate someone (your manager, maybe) to run the website. That way, you can extend your income beyond the crowd at gigs and make sure you have a virtual merch table running at all hours of the day.
Here are a few more tips for learning how to build a band merch ecommerce website.
Pick the shopping cart software that strikes a chord
with you. The market is flooded with ecommerce options. Which one is right for you?
Choosing the right shopping cart means a feature-rich experience. For instance, it's nice to have a color-swatch on your t-shirts, right? That way, shoppers can envision their shirt in a different color. It's also nice to have plenty of options for partnerships; aligning with a shipping company like FedEx, for instance, is simple with 3dcart. All you need to do is set up the plugin and get selling.
Upload your products into the system.
Learning how to build a band merch ecommerce website means you'll have to input your products into the system. If you're already running on a different shopping cart, a platform like 3dcart eases the process by allowing batch imports. If you're starting from scratch, remember to upload all of the important details for each product: descriptions, pricing, pictures, stock quantity, size, etc.
Include all of the relevant information about your
band or label. The shopping cart portion of the site is one thing; what about the design and all of the relevant information about your band or record label? With a shopping cart solution like 3dcart, this part of the process is simple. It shouldn't slow you down in your quest to learn how to build a band merch ecommerce website.
The first thing is to choose a design template and customize the layout to your liking. Next, you want to input your band or label name and background information for new visitors. Finally, using software with a strong CMS means you can upload some of your music to feature on the site itself.
Don't forget to configure taxes.
Yes, unfortunately Uncle Sam will want his cut, too. Taxes may differ based on your home state, but your software should offer you the ability to set simple tax rules. That way, it'll automatically calculate tax for you, ensuring that you learn how to build a band merch ecommerce website the right way.
3dcart Provides The Best E-commerce Solution For
You To Sell Your Digital Media.
eDownload Automatic
Delivery
Sends an email to the customer with a direct link to the downloadable eProduct.
Encrypted Download
Links
Protect your digital goods with encrypted links for downloads hosted with 3dcart.
Serial Numbers
and Keys
Control the delivery of serial numbers and keys in real-time for your digital products.
Expiration Date
on Downloads
Automatically disable the download link for the eProduct after a specific period of time.
Sell on Mobile, Sell Socially, Sell Everywhere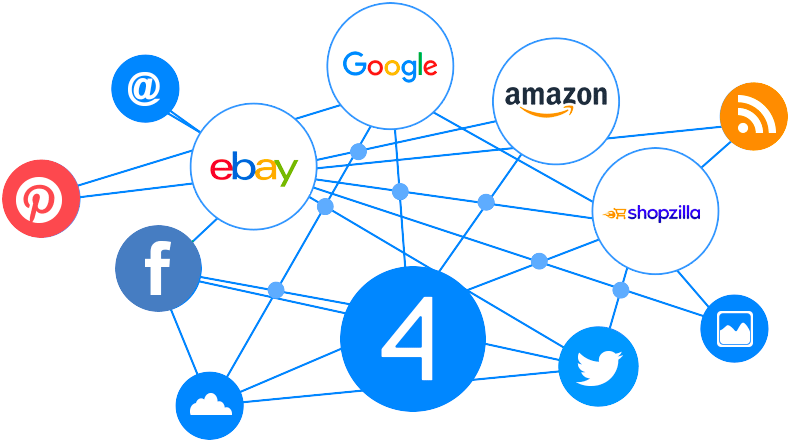 Mobile-Friendly Shopping for All Devices
Nobody sits at a computer 24 hours a day. With 3dcart's mobile-ready store design, your fans can buy your merch right from their smartphone, tablet, or iPod.
Social Media Promotions
3dcart has all the tools you'll need to get your merch out there where fans can share, share, share, on a variety of social media like Facebook and Pinterest.
Sell Everywhere
Connect your online store to Amazon, Facebook, eBay, Google Shopping and more, and sell at shows with our POS system — and keep all your inventory synchronized.
Dominate The Search Engines
Designed with SEO in mind to get you ahead of the competition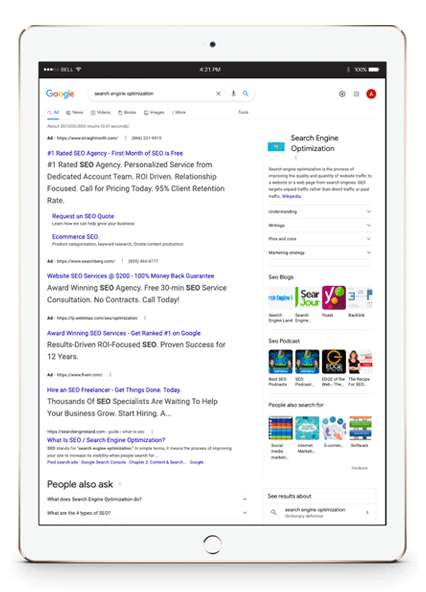 Entire Store is Search Engine Optimized
From the home page to category, product, blog, and content pages; every facet of your site has been optimized for search engines.
Google Analytics
Universal Google Analytics with eCommerce Tracking is built right in!  Simply enter your Google Analytics account ID and you're good to go.
Built in SEO optimized Blog
Includes a fully functional blogging content management system with which you can publish your own articles right from your store!
Advanced SEO Tools
Sitemap builder, Canonical URLs, 301 redirects, Custom File Names, Robots.txt editor, Dynamic Meta tags - Everything you need to make your store search engine optimized!
Advanced store statistics
Quickly see which items sell the most, your store's most active categories, best customers, best days of the week, and more!
Spread Your Fame and Grow Your Online Band Merch Store with Our Sell More Tools
A suite of tools to help you sell more every day in your store

Daily Deals
Autoresponders
Group Deals
Abandoned Cart Emails
Make-an-Offer
Product Reviews Emails
Social Wish-Lists
Newsletter Smartlists
Gift Registry
Expert Technical Support.
When You Need it and How you Need it.
Your ecommerce platform is only as good as the people supporting it!
24x7x365 Expert Support
Our Support Team never rests, just like your business, we're always open!
Tickets, Phone and Chat
Contact us via our Support Ticket System, Phone or Live Chat.
United States Based
Never outsourced, our Support Team operates 100% in-house from our South Florida offices.