How to Sell Pet Supplies Online
Now is a prime time to learn how to build a pet supplies ecommerce website.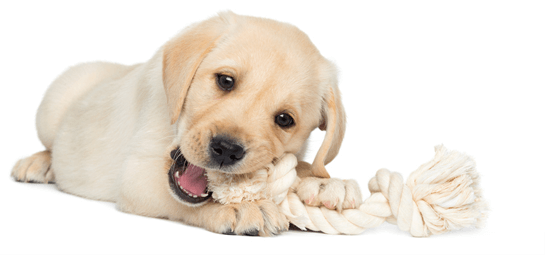 Animals need a lot of love. You understand the needs of your pets.
If you're a pet enthusiast or work for a pet store, you have an opportunity to go into business for yourself by learning how to build a pet supplies ecommerce website. If you've been intimidated by the technology until now, let's put your mind at ease: you don't need a ton of experience with software solutions. You need no programming experience whatsoever.
How to Build a Pet Supplies eCommerce Website
You have an opportunity to go into business
Today, the foundation and tools for your own online store are served up on a platter. The right software platform includes literally everything you need to sell online. Ready to learn a little more about how to build a pet supplies ecommerce website? Read on for some helpful tips.
Choose the software platform that's right for you
Like a good pet, you should take some time to evaluate your technology options. A long history of success is important. A happy customer base is also key. The support you need to make sure the job gets done right is absolutely essential.
Your pet store is only as good as your software. Put a lot of thought into this step of the process. Learning how to build a pet supplies ecommerce website successfully depends on it.
Choose a playful design
If you're worried that you'll need some design background to create your site, worry no longer. A strong shopping cart software solution includes plenty of premade design templates for you to choose from. Find something playful to parallel your pet theme and customize it to fit your business.
Insert your company information
Speaking of fitting your business, you'll need to input company information (like the name, URL, logo, etc.) into the system. This shouldn't be too difficult. Make sure to write up your company's background to include on an 'about' page. Building shopper trust with company background information is an important part of learning how to build a pet supplies ecommerce website successfully.
Upload your products into the system
When you have your products all picked out, you'll need to upload pictures, descriptions, swatches, prices and other details for your products. A shopping cart software like Shift4Shop simplifies how you accomplish this, giving you easy ways to create and edit right on the page.
Launch your store
Think you're ready to go? Make sure to test your new store before you get it ready for the public. Learning how to build a pet supplies ecommerce website means making sure everything works so customers have a fluid experience.
When your store debuts, use your software to set up 'opening day' promotions to draw in some sales right off the bat.
How to Sell Pet Supplies Online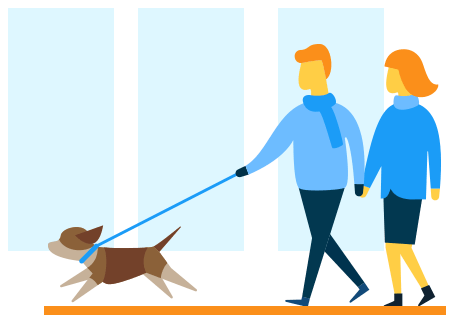 What if you could learn how to sell pet supplies online in only a few short steps? Cat got your tongue? These days, it's simpler than you might think to get your online store up and running. All it takes is a little knowledge and some elbow grease. We aren't just dogging you, either. The American Dream is still alive and well. Everyone can own a little piece of the pie with the ease of becoming an online merchant.
Think you have what it takes? We've compiled a few tips and tricks for getting your online store up and running. Follow our advice and you'll learn how to sell pet supplies online in no time at all.
Find the right technology
Not every shopping cart software is created equally. You might need to integrate special functionality to launch the store of your dreams. Boxiecat built its store on a 'recurring order' model, where perishable goods are automatically replenished based on pre-scheduled payment and delivery. Autoship functionality is a feature that your eCommerce software solution requires to include this ability in your online store.
See how the competition does it
You're not the first person learning how to sell pet supplies online. Research your competition from the perspective of a customer and figure out what works and what doesn't. Borrow features and cool ideas from competitors and cut the fat. Always remember that competition is a good thing; it's your job to refine your business and figure out what matters most to customers.
Find a worthwhile drop shipper
As you're getting started with your business, you might consider the possibility of housing your own goods-but when you've learned how to sell pet supplies online, you may realize it makes more sense to partner with a drop shipper. A drop shipper houses the supplies, meaning you don't have to purchase and store any goods. Your job is to sell the items; with the right software integration, each purchase is fed through your shopping cart into the drop shipper's system. They send out the goods, and you get happy customers.
Grow your Online Business with Our Sell More Tools
A suite of tools to help you sell more every day in your store

Daily Deals
Autoresponders
Group Deals
Abandoned Cart Emails
Make-an-Offer
Product Reviews Emails
Social Wish-Lists
Newsletter Smartlists
Gift Registry
Expert Technical Support.
When You Need it and How you Need it.
Your ecommerce platform is only as good as the people supporting it!
24x7x365 Expert Support
Our Support Team never rests, just like your business, we're always open!
Tickets, Phone and Chat
Contact us via our Support Ticket System, Phone or Live Chat.
United States Based
Never outsourced, our Support Team operates 100% in-house from our South Florida offices.