How to Sell Sporting Goods Online
Now is a prime time to learn how to build a sporting goods ecommerce website.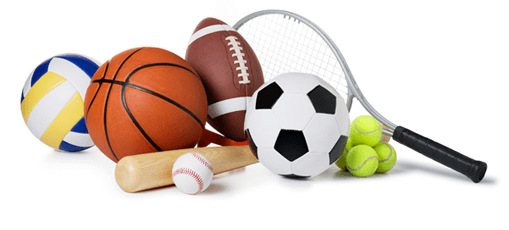 Just because you're athletic and active doesn't mean you don't have time to start your own business.
Ask the dozens of small business owners who learned how to build a sporting goods ecommerce website and found a successful way to earn a livelihood from home. Your store could be the next Dick's Sporting Goods if you're willing to do the legwork.
How to Build a Sporting Goods eCommerce Website
Warm up those muscles before you dive right in
Today, the foundation and tools for your own online store are served up on a platter. The right software platform includes literally everything you need to sell online. Ready to learn a little more about how to build a pet supplies ecommerce website? Read on for some helpful tips.
Equip yourself with the right software
Potential entrepreneurs have been scared away from online business because they think they need a high level of tech expertise. With the right software, all you really need is a little experience manipulating software or surfing online. Everything else should come naturally.
The right software partner will offer you 24/7 support in case you need help. The company should have a long history of success and a large community of business owners to back them up.
Create a sporty design that shows off your skills
As you learn how to build a sporting goods ecommerce website, you'll come to understand that you don't need a design background to create your website. Choose a premade sports website template from your software partner's library of templates. Then, customize it with logos and other details so it makes sense for your business.
Offer multiple different ways to pay
Your customers want flexibility. Are you willing to give it to them? You'll need to offer them trusted ways to pay to help your business get more sales. Some examples of popular payment methods include Amazon Payments, PayPal Express and Google Checkout. Variety is the spice of life—and the key to learning how to build a sporting goods ecommerce website.
Set up your shipping methods
Reliability is an important part of your business, so finding reliable partners is paramount. When you ship your products, you want to find a shipping company that makes the fulfillment process as efficient as possible. For instance, you should have a direct line between your shopping cart software and your shipper.
Launch your store
It's time to put your site to the test. Make sure everything works and test it with third parties. Then, launch your website to the public. You're ready to start building your business. Still unsure of how to build a sporting goods ecommerce website? Check out more of the great resources around the 3dcart website.
How to Sell Sporting Goods Online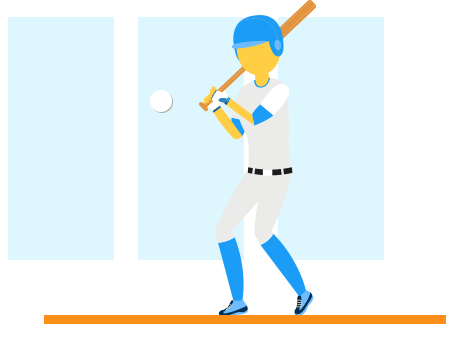 Looking for advice on how to sell sporting goods online? You don't have to be a sportsman to sell the equipment—but it certainly helps if you're passionate about sports. Still, if you're looking for an easy way to break into the business of online selling, sporting goods are a great way to get your feet wet and become an entrepreneur quickly.
You're going to need a lot of blood, sweat and tears to start a successful business. But you'll need a lot more than that. The list of tips below offer a roadmap for getting started as you break into online sales and learn how to sell sporting goods online.
Figure out whether you want to specialize or sell across the spectrum of sports
You might have aspirations to become the next Dick's Sporting Goods or Sports Authority—but it could help you drum up more business if you decide to specialize in a specific sport. By narrowing your brand, you have the opportunity to expand your market, so pick a sport and stick with it. Then, choose a domain that takes SEO key terms into account and represents your brand well. After you do this, you'll be on the right track in learning how to sell sporting goods online.
Decide how you're going to purchase your products
Wholesalers across the country supply small shops just like yours with discounted goods for buying in bulk. Companies like Maurice Sporting Goods and Mighty Grip might be good fits for a partnership depending on what you're planning to sell. When you establish a relationship with the right wholesaler, make sure to take prices into account and build them into your overall business plan. In fact, prices should be a huge part of the wholesaler evaluation process. When you've done this, you're close to knowing exactly how to sell sporting goods online.
Choose a customizable shopping cart solution
This is an important part of the process. If you're selling football products, you want to be able to customize your brand and your store to represent football. So, customizability is one criterion. Another important criterion might be whether you want your customers to have the ability to customize things like helmets, jerseys, socks, pants and other gear. What about the checkout process? It should be intuitive and take advantage of several different payment options so the customer will feel comfortable with their purchase. These are crucial as you explore how to sell sporting goods online.
Do your research on shipping options
Shipping can be a tricky part of getting your business up and running—but if you have the right shopping cart, you should be able to integrate your orders into an outside order fulfillment service provider. Some of these businesses can also house your stock, in case you don't want to lease a warehouse or other storage area.
How to Sell Sports Memorabilia Online
Learn how to sell sports memorabilia online and hit a homerun in the world of ecommerce. Now is the best time to get into online retail. The market is booming. The technology is inexpensive and simple to use. If you have a thing for sports, you can turn your hobby into a livelihood.
Don't worry about learning how to program. eCommerce software is simple for you to use and doesn't require a lot of hands-on technology expertise. You just need to focus on creating a business plan, doing plenty of research and understanding what goes into your business on a daily basis.
Choose a flexible, supported shopping cart software platform.
One of the most crucial parts of starting an online store is picking a software solution that will help you find success as a business owner. Put some serious thought into this part of the process.
For sports memorabilia, you'll want a software platform with powerful image features. You may want a "name your price" feature to help sell more. Of course, you want some diversity in your payment portals.
Figure out your margins.
A key part of learning how to sell sports memorabilia online is figuring out your profit margins. Where will you get your products? Can you buy them inexpensively and sell them for a profit?
Business is all about profits. You want to be fair to consumers, but you also have to make your cut. Figuring out your margins is a crucial part of starting a business, especially in a market as volatile as sports memorabilia.
Design your website.
Now comes the fun part. With the right ecommerce software solution, website design is a snap. Learning how to sell sports memorabilia online means understanding the importance of design—how it can guide the customer to his or her desired end.
Take a look at some of the templates available with your shopping cart software. You can always get a custom design if you don't mind shelling out a bit of cash for a professional designer.
Configure your store.
Finally, it's time to choose the features that will power your store. A comprehensive software solution will give you plenty of options to choose from, so you'll want to figure out what you need most. Shipping integrations with FedEx and UPS, for example, will be key. Connecting your accounting software is another important part.
In the end, learning how to sell sports memorabilia online will take place as you run your business. But be sure to do as much research as you can in the beginning.
Grow your Online Business with Our Sell More Tools
A suite of tools to help you sell more every day in your store

Daily Deals
Autoresponders
Group Deals
Abandoned Cart Emails
Make-an-Offer
Product Reviews Emails
Social Wish-Lists
Newsletter Smartlists
Gift Registry
Expert Technical Support.
When You Need it and How you Need it.
Your ecommerce platform is only as good as the people supporting it!
24x7x365 Expert Support
Our Support Team never rests, just like your business, we're always open!
Tickets, Phone and Chat
Contact us via our Support Ticket System, Phone or Live Chat.
United States Based
Never outsourced, our Support Team operates 100% in-house from our South Florida offices.