How to Sell Tools & Hardware Online
Now is a prime time to learn how to sell tools and hardware online.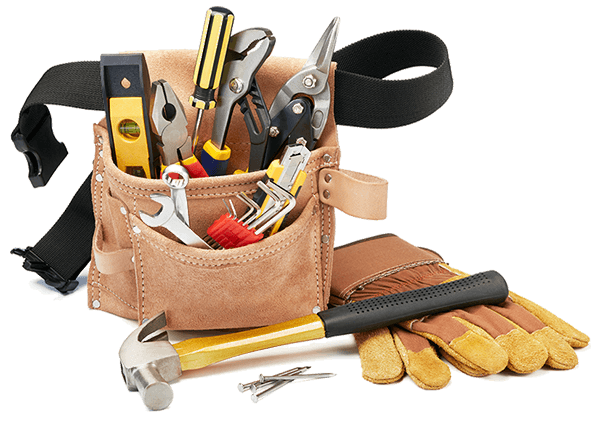 Hammer down the foundation of your first internet business by learning how to sell tools and hardware online.
For construction, HVAC and other professionals with extensive hardware expertise, the transition to starting your own business online is a matter of laying the concrete for a strong storefront. Like everything you build, you'll need the right tools to get the job done.
What exactly does it take to get started in online business? A little learning, a bit of starting capital and a strong will to succeed is all you really need to get off on the right foot. Think you're ready to get started learning how to sell tools and hardware online? Take a look at some of our tips and tricks below for some guidance.
1
Nail down an audience
Hardware products span quite the audience of shoppers. Shoppers could be home improvement specialists, contractors, construction workers or DIY homeowners. How can you speak to everyone at once?
Unfortunately, you can't. That's why you want to narrow your audience down to make it easier to speak to them directly. So, to whom do you want to sell tools? It's a question you should ask and answer before you continue learning how to sell tools and hardware online.
2
Start working with distributors
Where are you going to get the tools you want to sell? Every online store has to have a supplier; yours should reflect brands that are popular with your audience. If you plan to appeal to HVAC specialist, you might want to supply Samsung and Trane products. DIY homeowners will want more consumer-focused brands like Craftsman or Black & Decker.
3
Create compelling copy
Words are important to the selling process. Since you can't sell your products to your customers in person, you'll have to rely on compelling copy to get the job done. Copywriting doesn't have to be a part of learning how to sell tools and hardware online, but you'll at least need to hire a trained writer to help you out.
4
The structure of your business is your software
An online business requires a strong framework. Your store needs strong eCommerce software to help you become a successful entrepreneur. If you sell a certain type of paint, for instance, you'll want to show plenty of pictures of how the paint looks on walls and other items. To do this, you'll need software that helps you upload batches of photos.
Learning how to sell tools and hardware online isn't the easiest thing in the world. But all you need is a bit of preparation to get yourself moving in the right direction.
How to Build a Tools & Hardware eCommerce Website

Handy with hammers? The vast marketplace of the web has a great opportunity for new entrepreneurs just like you. If you've considered learning how to build a tools & hardware ecommerce website, you'll be happy to learn that it's easier than ever before. Your limited knowledge of web development and design shouldn't intimidate you. The right technology platform makes all of that simple for you.
The right technology platform makes it all simple for you
All you should really need is knowledge of your marketplace and the will to succeed in business. Everything else should be smooth sailing, as long as you aren't afraid to get your hands dirty. Learning how to build a tools & hardware ecommerce website is easy when you know where to start. Here a couple of tips to help you do just that.
Building requires a strong set of tools
Your software will provide the foundation for your online business. It's important that you put a lot of thought into choosing a software platform with a solid track record of success. You'll also want to have a strong support line in case you need help.
Creating an image is an important part of business
Your brand is crucial to the success of your business. That includes the name you choose for your store, your logo, your 'about' section, your tone of voice and your page design. Understanding how to build a tools & hardware ecommerce website means creating an image that resonates with your audience.
Your customers would like a choice
Have you ever changed your mind about an online purchase because you didn't trust the website? Build trust with your customers by offering them plenty of choices in the payment process. Familiar portals like Amazon Payments and PayPal Express will help shoppers feel protected, leading to more sales for your store.
Put your products into the system
As you learn how to build a tools & hardware ecommerce website, you'll need to start uploading your hammers, nails, drills, saws and other products onto your online store. That may require a bit of elbow grease. You'll want to add high-res images and compelling copy for each and every item to entice shoppers to buy your products.
Launch your store to the public
When you have everything set up, it's time to test everything out. Make sure to click each of your links, make sure your cart is working correctly and everything has been configured the way you want it. Then, it's time to launch your store.
To get shoppers in the front door, make sure to put a plan for promoting your store opening in place. As you learn how to build a tools & hardware ecommerce website, you'll understand that marketing is a powerful catalyst for your sales.
Grow your Online Business with Our Sell More Tools
A suite of tools to help you sell more every day in your store

Daily Deals
Autoresponders
Group Deals
Abandoned Cart Emails
Make-an-Offer
Product Reviews Emails
Social Wish-Lists
Newsletter Smartlists
Gift Registry
Expert Technical Support.
When You Need it and How you Need it.
Your ecommerce platform is only as good as the people supporting it!
24x7x365 Expert Support
Our Support Team never rests, just like your business, we're always open!
Tickets, Phone and Chat
Contact us via our Support Ticket System, Phone or Live Chat.
United States Based
Never outsourced, our Support Team operates 100% in-house from our South Florida offices.