Manage your company finances with small business
accounting software QuickBooks, used by over
5.6 million customers globally.
What is Quickbooks?
QuickBooks is a small business accounting software by Intuit, known for being the simplest way to track sales and expenses automatically for your company. QuickBooks will automatically track and help you manage your business's finances by letting you invoice customers, pay bills, generate reports, file taxes, make deposits, and more. Integrate QuickBooks into your Shift4Shop store to start optimizing your finances and automatically sync all of your store's order information.
Quickbooks Services
With QuickBooks, managing your business's finances has never been easier. Instantly manage and create everything you need to, from invoices and receipts to reporting insights and tracking expenses. Here's just a few of the services that you can expect to benefit from with QuickBooks:

Manage sales and income
You won't have to worry about manually managing and tracking your sales anymore with QuickBooks; it's as easy as pressing a few buttons to get everything you need.
Create invoices to track sales by customer
Scan receipts to manage transactions
Manage what customers owe you with the Accounts Receivable Aging Report

Keep track of bills and expenses
Don't lose track of due payments or tax deductions ever again, because QuickBooks seamlessly keeps track of and reports on every financial situation you need it to.
CTrack deductible miles
Connects your bank and credit card accounts
Downloads and categorizes expenses
Create an Accounts Payable Report to see current and past due bills

Gain reporting insights to your business
Create custom reports to tell you exactly what you need to know about where your business's money is coming from and going to.
Create a Profit and Loss Report
Run a Balance Sheet Report
Access with a Statement of Cash Flows

Run payroll with a QuickBooks Payroll Subscription
Paying employees and contractors is simple; pay any way you want to and let QuickBooks automatically calculate the details.
Pay employees with a check or direct deposit
Print paychecks and pay stubs directly from QuickBooks
Automatically calculate federal and state payroll taxes
Auto-fill payroll tax forms

Track inventory easily
Never run out of stock again, because QuickBooks will track your inventory in real time.
Track inventory items, non-inventory items, services, and bundles
Automatically track and update hands-on amounts and unit costs
Create an Inventory Valuation Summary Report
Benefits of Quickbooks
With so many features, QuickBooks streamlines accounting for your small business and gets rid of all the headaches. Here's just a few of the benefits you can expect to see when using their program for your business finances:
Keep all of your business's accounting information in one user-friendly interface
Supports integration with a variety of accounting programs
Data centers are monitored under 24/7 surveillance for top-tier security
Eliminates the need for paper bank statements to keep you organized
Helps enhance client management and engagement
How to integrate Quickbooks in your online store
Shift4Shop and QuickBooks have partnered to provide the easiest and most effective accounting service on the market, streamlining your business's accounting so you have time for everything else. QuickBooks integration works with the QuickBooks Connector app that you can add to your store from the Shift4Shop App Store, making it so that all of your store's financial details are automatically organized for easy reporting.
With a certified integration to QuickBooks, Shift4Shop merchants can have their accounting reports calculated in minutes. Join many small businesses who use the leader in small business accounting software.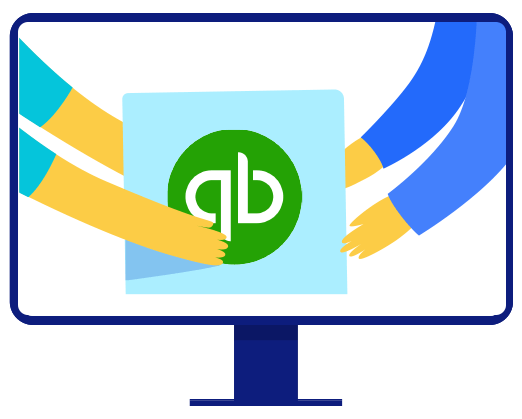 Learn more about Shift4Shop Features