White-Label E-commerce Reseller Program
for Web Developers and Agencies
Join the 3dcart Agency Program to earn revenue & expand your business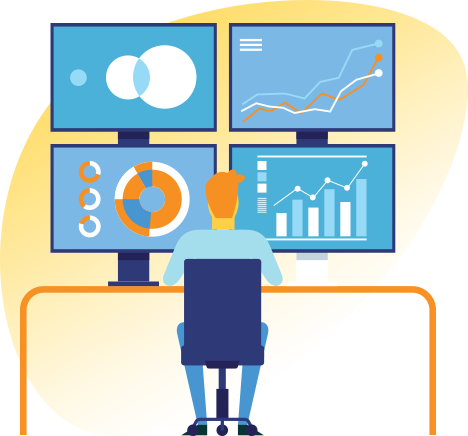 6 months free of our eCommerce solution for your clients
Are you new to 3dcart? Sign up for our Agency Program and get 6 months completely free on any ecommerce plan for any new client you sign up for 3dcart*
Why Resell 3dcart eCommerce to Your Clients
When you sign up to 3dcart, you join a community of agencies committed to getting better results for their clients. We help you by:
6 months free of any ecommerce plan for your clients.
We promote your agency to over 20,000 businesses.
Priority support to help you set your clients up faster.
Business professionals dedicated to helping you grow your agency!
Get early access to all new 3dcart features and integrations.
Free sandbox accounts for your team to develop.
White-label options to brand 3dcart as your own eCommerce solution
The best eCommerce solution for you and your clients
Sell online, in store, and anywhere on the go with endless features and unlimited possibilities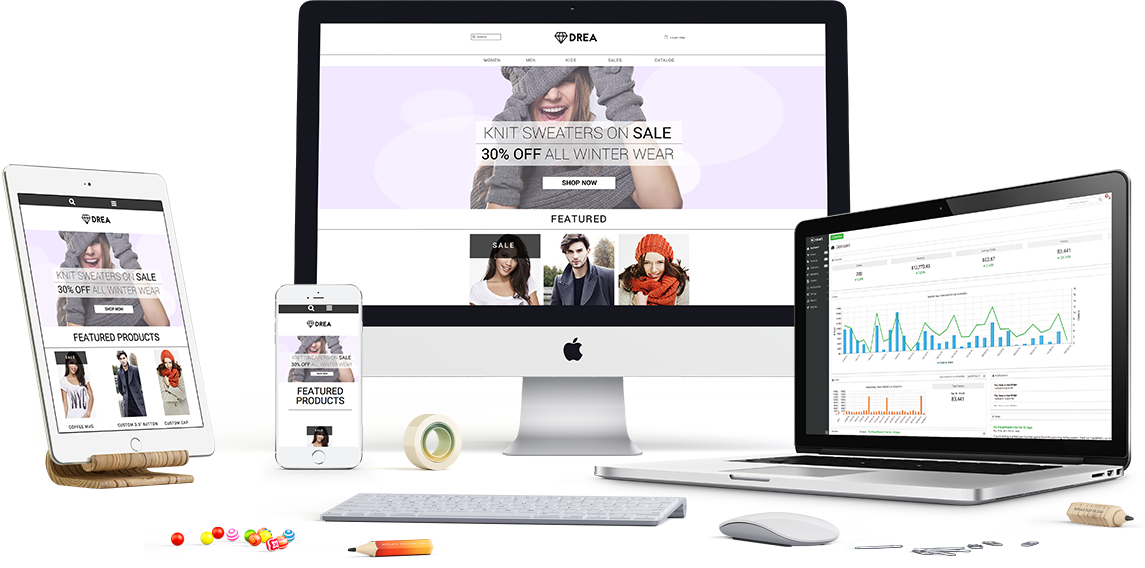 Added services

Adding eCommerce to your suite of services will bring you additional revenue, control and independence.

Grow your income

Attract new clients, expand your reach, and earn ongoing monthly income to support your business.

24/7 Technical support

Expert, premium support that you can depend on, available 24/7/365 by phone, live chat, and email.

Design control

FTP access to our 100+ responsive templates gives you complete control over the HTML & CSS of your website.

Empower clients

Gain access to 1000+ built-in, cutting-edge eCommerce features and tools to sell and earn more.

Extend functionality

Utilize our API to integrate or enhance the functionality of your online store with your created apps and integrations.
Easily build and manage your customer's stores
Gain access to all the tools you need to succeed
Site Clone
Easily clone an existing website design onto a new store to maintain brand cohesiveness.
White Label
Rebrand the entire store, replacing every reference to 3dcart with your agency's own logo.
Discounts
Receive significant discounts based on how many online stores are under your account.
Hear what our partners have to say
The 3dcart platform is everything our firm needs to manage small startup companies and established brands alike. 3dcart is 100% dedicated to innovation and growth, allowing us to stay at the forefront of our industry.
We've more than tripled our income since having partnered with 3dcart, and that's in large part to their unparalleled service. Their rich features, amazing technical support, and continuous updates ensure my clients are always satisfied.
Frequently asked questions
How does the 3dcart Partner Program work?
The 3dcart Partner Program allows agencies, designers, and developers to offer the 3dcart eCommerce platform to clients while generating revenue. There are 2 ways to handle the partner billing, you can get a 25% discounted reseller price to sign up clients under your billing account, or you can get a 25% monthly commission from the service fee 3dcart charges directly to each referred client.
How do I become a partner of 3dcart?
Simply fill out our
application form
. Once you're a partner, you can start signing clients under your account. You'll be contacted by your Partner Manager to help you onboard new accounts and define if you prefer reseller pricing or a monthly commission.
Can I have 3dcart charge my clients directly?
Yes, with our Agency program you choose your billing relationship with your clients and 3dcart. If having 3dcart invoice your clients and generate a 25% monthly commission is preferred over wholesale reseller pricing, just request the change to your Partner Manager
Will my clients have access to billing information?
No, we offer a white-labeled solution that allows you to hide billing information from your client accounts.
How can I get help with the Partner Program?
For any questions or assistance with the Partner Program, you can email
[email protected]
How do I contact Priority Partner Support?
Terms & Conditions
Below you can find the terms and conditions for the current agency promotion.
Promotional Period applies to any eligible new account signed up within the first 30 days of a new partner joining the 3dcart
Agency program.

An Eligible account is an individual or entity that is not currently using 3dcart and has not previously had an account with 3dcart.

The 6 month offer works as follows:

Agency will be required to join the Reseller Program
Payment information is required when placing the order for new accounts
After the initial 6 months the account will renew for the monthly service at reseller price
3dcart will not communicate billing details to the client, reseller can charge for the first month of service as needed.

In order to participate in the promotion, a valid credit card must be entered for Your Agency account.

Invoicing on Eligible accounts will begin 6 months from sign up date and will be charged from the credit card provided at the standard reseller rate.

You will have the opportunity to change who will pay and what plan the account is on prior to the first paid invoice.

Promotion and pricing are subject to change without notice.

It is your responsibility to cancel any accounts prior to renewal date to avoid any charges after the Promotional Period. Any charges applied after this date will fall under 3dcart's standard terms and conditions of use.

It is your responsibility to join the Agency program to receive the reseller discount, if agency is not registered at the time of the renewal, standard retail pricing applies.

3dcart, reserves the right to refuse any account from the Promotional offer in line with 3dcart's standard Terms and Conditions and Eligibility requirements.