Complete Guide to Big Cartel Themes & Designs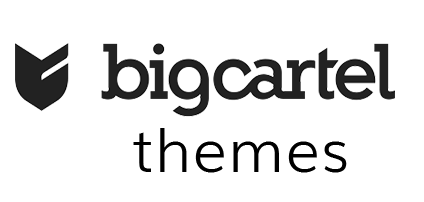 One of the most important decisions you can make when building your eCommerce website is its design. Your online storefront serves many purposes: it helps define your branding, promotes your products, makes you appear trustworthy and professional, and makes it easy for customers to navigate and shop. The quality of your website design affects all of these.
An online store design can be successful in some ways and fail in others. Maybe navigation is great, and the shopping experience is smooth, but the look is bland and makes your store blend in with others to be easily forgotten. It's important that your online store's design succeeds in all these areas to help your business reach its fullest potential. Nearly all eCommerce platforms provide themes or templates you can install on your online store to change and customize the look, but not all store themes are created equal.
Big Cartel and 3dcart both offer free ecommerce themes for online stores, but how do they measure up
Big Cartel Themes:
Small Selection, Restricted Customization
Big Cartel has 19 store themes available, and the amount of customization you can do depends on your Big Cartel plan. Free plans can only make very limited changes. Basically, you'll be able to upload images to be placed in certain pre-defined parts of your website, but you can't change colors or layouts.
If you upgrade to one of Big Cartel's paid plans, you'll get access to the code editor to make deeper customizations. You'll need knowledge of HTML, CSS, and Liquid Markup to work with your theme's code. Some parts of your online store's theme can't be edited at all, such as your checkout pages.
Unfortunately this means your branding cannot be consistent throughout the customer's shopping experience. Since a drastically different-looking checkout page can make customers suspicious, some Big Cartel store owners feel they're not truly free to brand their website at risk of making it too different from the checkout.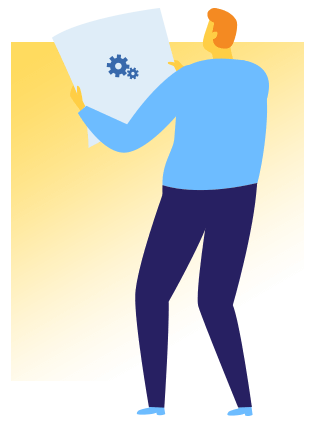 Best Big Cartel Themes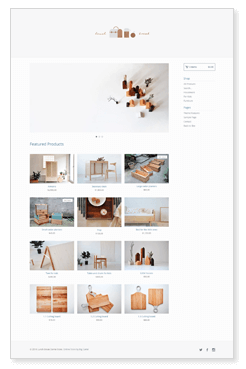 Lunch Break
A clean and simple theme that's easy to navigate. Uses a light color scheme and has a few layout options for certain elements.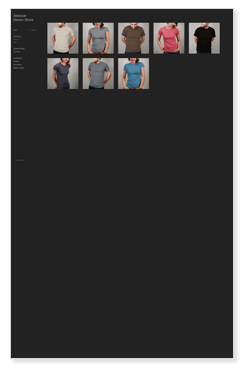 Sidecar
A unique theme that displays all your products on your front page with a look similar to a tiled mosaic. Has a few customization options.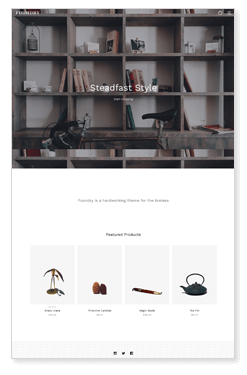 Foundry
A simple, organized theme with an attractive parallax background, lots of room for categories, and a few neat extras.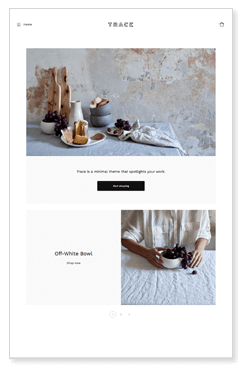 Trace
A minimalist theme that comes with a few built-in customization options, including a home page welcome image and message.
Big Cartel Themes Review
Big Cartel's small theme selection offers a few different designs, but under the surface most are very similar, with major differences being found only in the banner design and placement. They are attractive and responsive, but most are very simple. Since free accounts can't do any significant editing to these themes, at most being able to replace a couple of images and add a logo, a free Big Cartel store is guaranteed to look almost identical to hundreds of other Big Cartel stores.
To make any meaningful customizations you'll need a paid account and coding knowledge, and if you're just a beginner at web design coding, you'll be taking a risk by trying to change anything more than very basic things like colors. It may take you a while to become comfortable altering the layout.
View more Big Cartel themes here
Customizable & Mobile-Ready Themes by 3dcart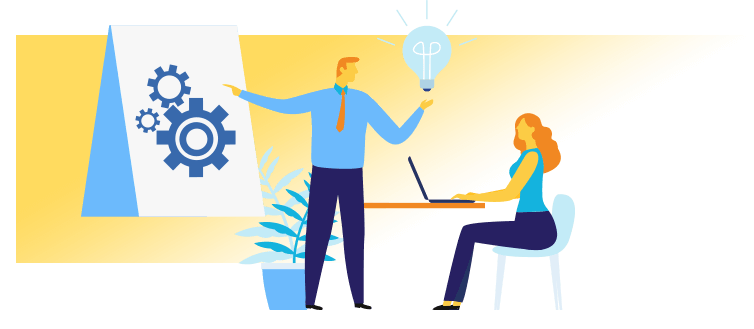 3dcart has a huge theme selection with almost 100 free themes to choose from. Store owners looking for additional custom-grade design features can choose a Premium theme, many of which include slick enhancements like a Mega Menu (a dropdown menu that includes images). Many free themes also have features that aren't to be found in Big Cartel themes.
3dcart theme customization is much more flexible than Big Cartel. If you want to edit code, you only need to know HTML and CSS — no need for the more rarely-known Liquid Markup. 3dcart's Core themes are built on the cutting-edge Core Templating Engine which is a fully-documented modular "building block set" you can use to structure your entire store's design however you like.
Even if you don't want to edit code, 3dcart themes offer far more choices than Big Cartel themes. Many different designs are available with a substantially different look and feel, so your online store can have the type of atmosphere that works with your brand.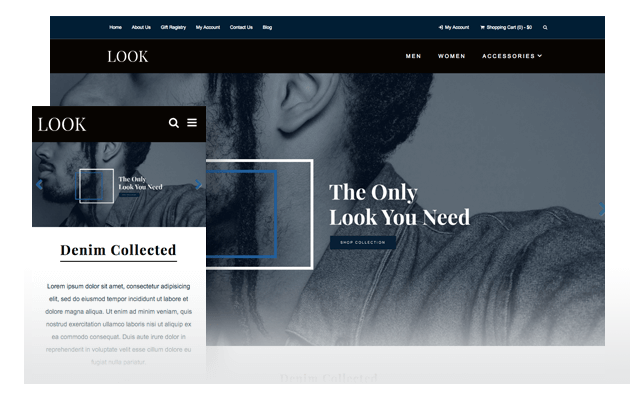 Look
A bold, fashionable theme in blue, black, grey, and white, with large images and banners to help showcase categories and promotions.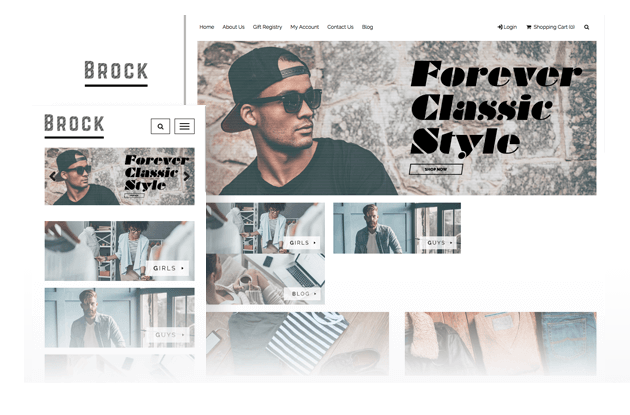 Brock
A versatile theme with a tile mosaic of images to promote sales, new arrivals, or other products. Sidebar navigation turns into a dropdown menu on mobile devices.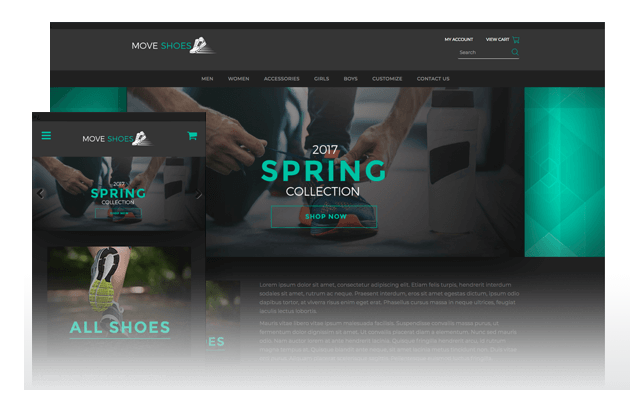 Move Shoes
A dark theme with a modern look perfect for any industry. A large image carousel greets the visitor, followed by your welcome text, featured products, and more custom images.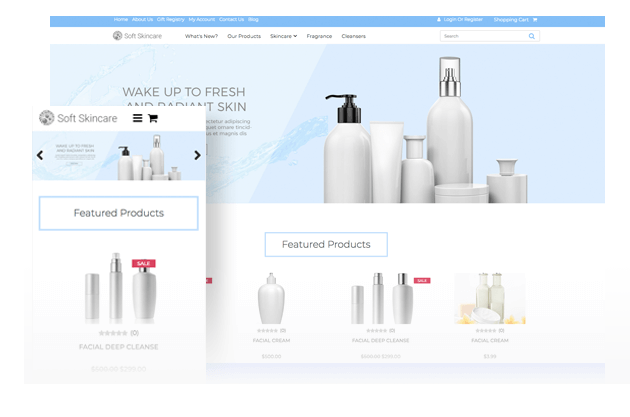 Soft Skincare
A clean theme with a sticky menu bar that remains onscreen when the visitor scrolls, and smooth animations that bring products into view in a stylish manner.
3dcart Themes Review
3dcart themes come in a variety of colors and layouts with several options available to help you discover the right look for starting your online store. Some themes are similar to one another, while others are very different — this is to give you as many options as possible while ensuring themes use layouts that are proven effective while selling online. Many of the 3dcart themes also have special details like the sticky menu or other helpful navigation features, including some of our free themes.
All our themes are fully customizable to every degree, so your website can fully reflect your brand. If you want to take the next step, try a Premium theme or contact a 3dcart Expert for a completely custom design that's all your own. Thanks to 3dcart's Core Template Engine, theme designers are free to develop anything you can imagine.