Big Cartel vs. Shopify
Finding the Best Shopping Cart for Your Business

VS.

We've been witnessing a surge in online shopping these last couple of decades, and eCommerce just keeps growing. Every year, the previous year's sales records are broken. Millions of online stores launch every day, as eCommerce provides opportunities a business owner might not otherwise have. Individual entrepreneurs who create products in their home, like art pieces or useful handmade crafts, used to have very few choices about how to sell their products. An online store is by far the easiest, most effective way to reach customers all over the world, and offers far more opportunity for the exposure a creator needs to become known. With eCommerce being so huge, of course there's a ton of options for building your online store.
We're going to compare two prominent eCommerce website builders to help you decide which might be better for you: Shopify and Big Cartel.
Big Cartel or Shopify: Which is Better?
Many artistically-inclined entrepreneurs find themselves weighing the benefits of Shopify vs. Big Cartel, mainly because Shopify is extremely well-known and Big Cartel is directly targeted at artists. Shopify also has many more live online stores than Big Cartel, so it wins the popularity game. But to really understand which platform is better, we need to make a detailed comparison.
How to Compare Shopping Cart Platforms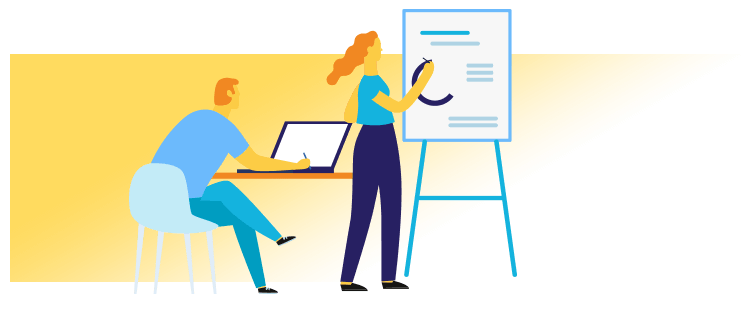 1
Limitations
Does the eCommerce platform have limits of any kind? This would include product limits, image upload limits, bandwidth limits, and any other limits that set a hard cap on your ability to build and grow your online store.
2
Features
What types of features are built into the software? Does it come with everything you need to create a great online store where customers can expect a smooth shopping experience? How about features for marketing and handling inventory?
3
Integrations
Can you connect your eCommerce website's dashboard to your favorite software, like QuickBooks for accounting, MailChimp for marketing emails, or a shipping software provider? How many integrations are built in, as opposed to extra apps that carry a cost?
4
Payment Processing
How many different payment processors does the eCommerce software connect with? Will you be able to accept payment using the methods your customers prefer? You need the option to accept credit cards and any appropriate alternate payment methods.
5
Store Design
How many options do you have for designing your online store? Look at the selection of available themes, especially the free ones. You should also check into how easy it is to customize your store theme to meet your branding or add new features.
6
Pricing
Pricing includes the monthly cost of the eCommerce software, as well as any transaction fees imposed upon your sales by the platform (in addition to normal payment processor fees). Cost of additional apps shouldn't be overlooked.
7
Ease of Use
Ease of use describes how easily you'll be able to learn how to use the eCommerce platform to set up your store and run your business. It's a very important point because it influences how much time and effort goes into the technical side of running your store.
8
Support
Can you get reliable tech support from the eCommerce platform provider if you need it? Watch out for restricted support accessibility like office hours or holidays. The best eCommerce platforms offer support 24/7/365.
Shopify vs. Big Cartel Comparison
Let's take the 8 factors above and make a direct comparison between Big Cartel and Shopify.
Limitations:
Shopify Wins
Big Cartel is focused only at relatively small merchants. The free plan only allows 5 products and a single image per product, while even the highest-tier plan (at $29.99/month) only allows 300 products with 5 images each. Shopify, however, has no product limits and provides unlimited storage for images, no matter which plan you use.
Features:
Shopify Wins
Big Cartel is starkly limited in built-in features, and doesn't even provide basic essentials like automatic shipping calculations. Free accounts don't even have access to inventory management, forcing sellers to rely on tracking their sales by hand. Shopify has far more features than Big Cartel and is definitely the better option for a growing business.
Integrations:
Shopify Wins…


With a Catch

Big Cartel is severely lacking in integrations, meaning you won't be able to use most of your favorite business management software alongside your online store. It does have a great app for managing your store from iOS, but Shopify has a similar app as well as one for Android. Shopify, meanwhile, has over 1,500 integrations, so it's the clear winner. However, many of these integrations take the form of apps with an extra monthly fee.
Payment Processing:
Shopify Wins
Big Cartel only has two payment processing methods: PayPal and Stripe. In-person sales can also be processed with Square (and cash payments can also be taken). But Shopify has over 100 payment gateways, giving you a huge amount of choice as far as how you take payment from customers. In-person options are also available, so Big Cartel really has no advantage.
Store Design:
Shopify Wins
Big Cartel only has 19 store themes and customization is minimal (in fact, free accounts can't modify their themes at all).
There's a strong chance any given Big Cartel store is going to look like any other.
Shopify has a much wider selection of themes, available for customization right out of the gate. Shopify and Big Cartel both use HTML, CSS, and Liquid markup to code and design their themes, so you'll need to know these languages to do any significant editing.
Pricing:
Big Cartel Wins…


With a Catch

Big Cartel offers a range of plans from Gold (free) to Titanium ($29.99/month). Shopify's lowest plan is Basic Shopify at $29/month, with its highest-tier plan Advanced Shopify weighing in at $299/month. There are also a couple other Shopify plans worth mentioning: Shopify Lite which provides eCommerce features only to plug into Facebook and existing blogs or websites at $9/month, and Shopify Plus which is the Enterprise business solution for high-volume stores. Depending on the payment methods you use, Shopify may also charge an additional transaction fee on all your sales. Big Cartel wins this one, since it offers a free plan (which Shopify does not), but the catch is that the free plan is so limited it may not be of use to you.
Ease of Use:
Tie
Both Big Cartel and Shopify are very easy to use. It comes down to personal preference which one you find easier.
Sellers who have used both platforms sometimes report that Big Cartel is easier, while others prefer Shopify.
Support:
Shopify Wins
Big Cartel users can only get support via email during business hours, although questions are also answered sometimes on Twitter (@bigcartel). No support is available through phone calls or live chat, so most sellers end up using the self-help directory on Big Cartel's website. Shopify offers much better support, including email, live chat, and phone, 24/7. It also has an online support directory, an eCommerce University full of tutorials, and a discussion forum for those inclined to look for answers on their own.
Shopify Beats Big Cartel, but
is Shopify Really the Best?
As many advantages as Shopify has over Big Cartel, it's still not your best option for running an online store. Shopify's reliance on third-party apps means you'll quickly find your monthly costs surging, and transaction fees will skim off your profits unless you restrict your payment methods to Shopify Payments. Plus, the themes are harder to customize due to their usage of Liquid markup, which developers are less likely to know than HTML and CSS. Overall, Shopify stores are expensive, can be difficult to brand properly, and likely to cost you more time and money than you anticipated.
So If Shopify isn't the best, what can you do?
Try Shift4Shop:
The Best eCommerce Software to Build and Grow Your Business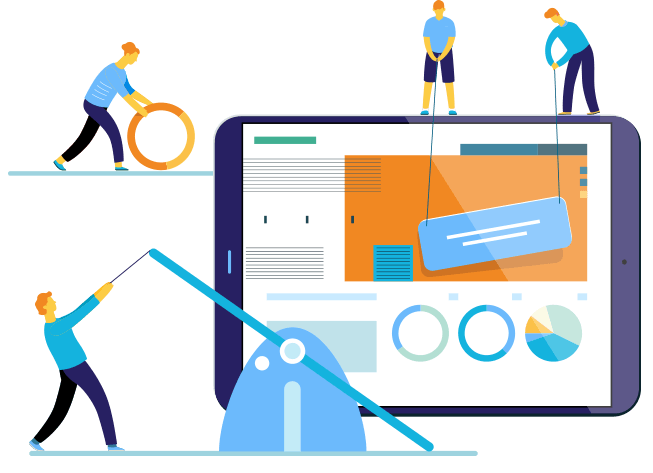 Every time you upgrade your Big Cartel account, you'll find yourself hitting another ceiling that restricts your growth. But Shift4Shop doesn't impede your growth -- in fact, it gives you room to grow from the moment you start your online store. Providing you with far more options and features than Big Cartel along every step of your business's journey, Shift4Shop gives you everything your online store will need.
Don't let Big Cartel restrict your success when the sky's the limit with Shift4Shop. Are you a brand-new business with 100 or fewer products to sell? Shift4Shop's free plan is perfect for your budget and includes all the features in Big Cartel's $29/month plan. Are you already a large business with hundreds of products? Big Cartel will never let you have more than 500, but Shift4Shop's free plan gives you unlimited space for products and product images.
Shopify may blow Big Cartel out of the water, but in a side-by-side comparison with Shift4Shop,
Shift4Shop wins on every count.