GoDaddy eCommerce Alternative for Your Website
Don't make the mistake of building an online store with GoDaddy's Website Builder

VS.

What is GoCentral Website Builder?
Understand the limitations of GoDaddy's GoCentral for eCommerce
GoCentral Website Builder (GCWB) is a platform that enables people to create basic eCommerce websites. GoDaddy, a company long known more for domain registration than for online store creation, first released a solution like this in 2014, and GCWB is the latest version.
GoDaddy likes to boast that their platform is easy to learn and simple to use, letting their users build and run their very own online retail sites. However, that comes at the cost of complexity, making it more difficult for smaller businesses to grow and larger businesses to operate. In comparison, Shift4Shop offers far greater versatility with little added difficulty, letting you make your eCommerce site exactly as you want and need it.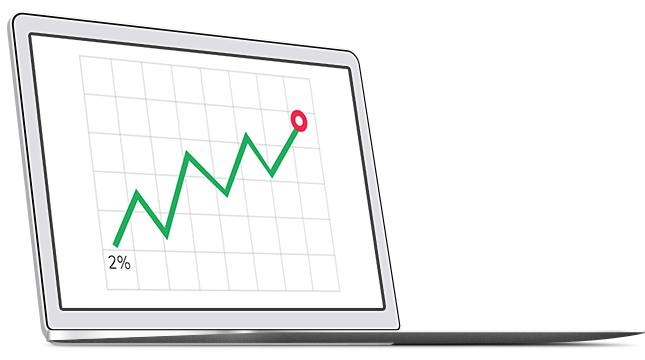 A complete eCommerce solution vs. GCWB's basic cart for beginners
With limited features, themes, and payment options, GoDaddy's GCWB is an ideal platform for eCommerce beginners that have few requirements or expectations. However, businesses that require more customization may find this solution too limiting in what they can do — which in turn limits the rewards they can reap. Harsher still, GoDaddy charges transaction fees of 2.9% + $0.30, which can significantly cut into profits and seriously hinder smaller businesses.
Shift4Shop is the one platform you need to easily build a beautiful, successful online store. With countless features, 24/7 support, and no transaction fees or contract, you'll be able to set up, manage, and grow the online store you always dreamed of, without any hassle or hidden fees.
Shift4Shop vs. GoDaddy Online Store functionality comparison
An innovative shopping cart platform vs. a simple cart
Theme selection
GCWB offers a paltry 14 themes, with variations for each theme based on what you sell. More alarming than this lack of customization is the caveat that you'll have to rebuild your entire online store from scratch if you ever decide to change templates. Shift4Shop offers more than 100+ gorgeous and responsive themes, which can be changed at any time without your store being affected.
Integrations and add-ons
Enhance the functionality of your online store and improve your customers' shopping experience with Shift4Shop's REST API and access to one of eCommerce's largest app stores, offering 400+ apps for everything from accounting and drop shipping to marketing and security. GCWB has no app store or API support, leaving businesses stuck with unsophisticated websites.

"Customizing a template with GCWB is a chore, and it's nearly impossible to get any help from their support. Shift4Shop is not only easy to set up and customize, but all of their great features makes running an online store just plain fun."
– Ex-GoDaddy Online Store customer
Payment solutions
GCWB supports only three payment methods — Stripe, Square, and PayPal Express — giving merchants little control in how they accept and process payment. Shift4Shop offers our own integrated payment processing solution for a completely seamless payment experience, and we support integration with more gateways than any other eCommerce platform — all without additional transaction or integration fees.
How to Add eCommerce to Your GoDaddy Website
GoDaddy's forte has not traditionally been as a website builder, but rather as a domain registrar. You can have your very own web domain with a GoDaddy account, but if you want to start an online store, you will need to integrate it with an eCommerce solution. That is where Shift4Shop — which also provides free domain registration with your website — comes in.
If you registered a domain name with GoDaddy and have an account with Shift4Shop, you can easily have that URL point to your new store. All you need to do is log into your account with GoDaddy and change the settings so that your domain's DNS includes Shift4Shop's nameservers. Once you finish this, your site will have two URLS pointing at it, with the other being the one that Shift4Shop provides you.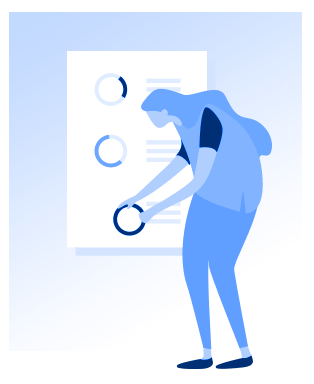 Maintain control of your business
Shift4Shop gives you the tools and freedom to manage your store how you see fit
Shift4Shop: Built-in Shift4 payment processing

Shift4Shop offers our own integrated payment processing solution for a seamless experience, and supports more processors than any other platform.
GoDaddy: 3 payment gateways

GoCentral Website Builder integrates with only three gateways: Stripe, Square, and PayPal Express.
Gorgeous responsive themes to help you sell more and grow faster
Create a stunning online store that reflects your brand
You have mere seconds to convert a visitor into a shopper, and much of that depends on your website's design. Shift4Shop's 100+ stunning, responsive themes allow you to create a beautiful online store customized to your brand, without any need for programming knowledge. Whether you're looking for something modern, chic, edgy, rustic, or elegant, you can find it at Shift4Shop's theme store. And with full access to your store's HTML and CSS, you can customize every facet of your storefront for a truly unique and memorable shopping experience.
Enterprise-level features available with every plan
Shift4Shop offers the most advanced features to subscribers of every plan. We offer complete customization of your site, dozens of payment gateways, built-in CRM, the ability to offer store credits, space unlimited categories, access to hundreds of apps, SEO optimization tools for blogging, and marketing automation tools, among many others. If you ever need any help, our free and high-quality customer service team can provide you with support any time of any day.
A robust & scalable solution vs. a simple hosting provider
With out-of-the box features that adapt to complex business needs, Shift4Shop provides you with all the tools to help your company grow. While GoDaddy is mostly a domain registrar that offers a basic site builder, Shift4Shop is a developer of sophisticated eCommerce solutions that offers web hosting as part of the package. If you want a top-of-the-line eCommerce website that gives you a massive toolbox and total control, choose the platform that gets all of its developers' care and attention.
Don't lose all the hard work you've put into populating your shopping cart. Learn how easy it is to migrate your online store.
Thousands of successful online stores trust Shift4Shop
See what our clients have to say about us
Shift4Shop truly combines everything a small shop could need into a comprehensive and cost-effective package. Plus, it's hosted and offers reliable support resources.
Thank you Shift4Shop!
No other cart has the features, customization, and ease of use that Shift4Shop offers. Customizability is my favorite thing about the cart. We've enjoyed using it for years, and will continue to do so.
The software is easy to use and the technical support service is top notch all the way. We are so happy with their expertise, reliability and attention to details that we recommend Shift4Shop to anyone.
Shift4Shop offers more features which is the main reason I switched. I've used design services 3 times. I gave them little information to go off of & they were able to create a great design each time!