Compare your eCommerce options
Choose the right eCommerce platform to start and grow your business

VS.

The real cost of 3dcart vs. the real cost of Joomla
A complete eCommerce solution vs. a content management system extension
Since Joomla isn't a platform built for eCommerce, that means you'll need to spend a lot of time installing, updating, and troubleshooting software – a process that's not only time-consuming, but extremely costly unless you've got the tech know-how to do it yourself.
3dcart is a hosted eCommerce solution, so you don't have to worry about any of the technical stuff like security issues and software updates. You can leave all the behind-the-scenes heavy lifting to us and focus on what's important: selling and marketing your products.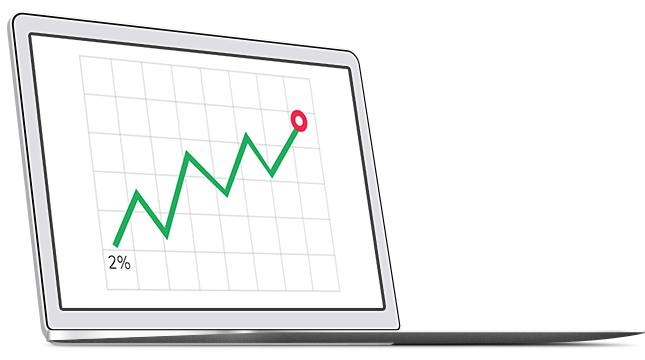 3dcart vs. Joomla eCommerce functionality comparison
A dedicated eCommerce platform vs. a simple CMS add-on
Ease-of-use
Joomla is a difficult-to-use eCommerce solution for even the most knowledgeable developer. Since users are required to maintain their own servers, their time-consuming responsibilities include updating, troubleshooting, and developing custom solutions that work with Joomla. With 3dcart, you'll have access to everything you need to easily build, manage, and grow the online store you've always dreamed of.
Technical support
Running an online store 24/7 means issues can arise at any time of day. Having access to reliable support around-the-clock is critical to your business's success. Unlike Joomla, who pushes users toward their forums for answers, 3dcart is here to help 24 hours a day, 7 days a week, by phone, chat and email.

"I went with Joomla ecommerce because at the time, it seemed like the best option in terms of cost and freedom. It wasn't long before I realized there was no way Joomla could keep up with my business's growth, and that it was actually holding us back. I needed a scalable platform that was actually meant for ecommerce"
– Ex-Joomla ecommerce customer
Theme selection
With Joomla, unless you're savvy with HTML, CSS, and javascript, you'll have a hard time designing an online store that looks professional and trustworthy. But with 3dcart's selection of 100+ gorgeous, professionally-designed themes, you can easily create a stunning online store that matches your brand and style. Access to the base code gives you additional freedom to customize nearly every facet of your storefront.
Maintain control of your business
3dcart gives you the tools and freedom to manage your store how you see fit
3dcart: Freedom to choose your payment provider

3dcart supports more payment solutions than any other eCommerce platform. See a full list of payment providers here.
Joomla: Third-party payment plugins

Using third-party payment plugins means that it will be your responsibility to purchase, install and configure your payment gateways.
All-in-one eCommerce solution vs. an expensive CMS extension
Everything you need, built right in.
3dcart is everything you need to build, grow and market your online store, with access to countless cutting-edge eCommerce features like innovative email and social media marketing tools, integrated payment and shipping solutions, advanced SEO tools, a POS system, and in-depth reports. Since Joomla is a content management system and not a dedicated eCommerce platform, you'll have to purchase numerous expensive add-ons and develop custom solutions to sell online.
Enterprise-level features available with every plan
3dcart offers the most advanced features to subscribers of every plan
A robust & scalable solution vs. a basic CMS extension
With out-of-the box features that adapt to complex business needs
Don't lose all the hard work you've put into populating your shopping cart. Learn how easy it is to migrate your online store.