Features and Functionality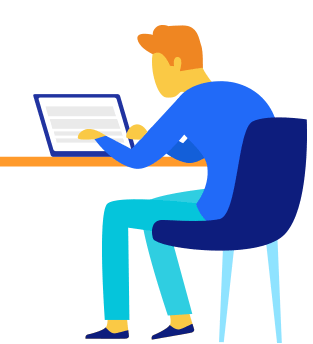 Nelnet Campus Commerce serves a very specific niche: campus online stores. It's easy to assume that this means it would be the best solution for this purpose, especially when the decision-makers regarding software for the institution's online store are educators, not online business owners or marketers. If eCommerce isn't your specialty, it's difficult to know what features are essential for an online store, and which features you may discover a need for in the future. Powerful eCommerce tools can present different opportunities for running your institution's online store in ways beneficial to both the institution and the store's "customers" (students, alumni, faculty, students' family members, etc. depending on how you define your online store's purpose).
The central problem with Nelnet Campus Commerce is that it's simply too vague regarding the features it can offer. If you want to create an online store that brings all the functionality of major eCommerce retailers to your institution —which can lead to a boost in sales, and therefore money coming into the school— you'll find it difficult to do so with a niche platform like Nelnet Campus Commerce. You're much better off going with an established and specialized eCommerce platform like Shift4Shop, which will let your institution build an online store that meets the expectations of the savvy online shoppers that make up your target audience, rather than lagging behind them.
Of course, a campus store already has a pre-existing market in the form of students (and alumni, plus whoever else you wish to target), so you won't need to use the same marketing strategies a regular business would need. This doesn't mean you shouldn't put effort into it, however — it's still important to provide a great shopping experience and otherwise make your campus store a pleasure to use. Plus, you still need excellent search engine optimization (SEO) to help increase organic traffic to ensure your institution's prominence on the internet, and other tools like flexible shipping (e.g. mailed parcels and on-campus pickup), returns management, customer service, and more will enhance the experience for everyone. Shift4Shop has all these features and more, ready to put to work for your institution. Just because a campus can get away with using a simplistic, basic, unoptimized store doesn't mean it should.
Informational Transparency and Ease of Implementation
The first thing you may notice about Nelnet Campus Commerce is the lack of readily available information. We touched on the vagueness involved, but this is related to their reliance on custom solutions. To learn anything beyond the lightest surface details, you need to contact them or at least provide an email address (just to view a demo). Since there's so little information, you may not even be aware of some of the questions you should ask if you do get in touch with them, unless you're already familiar enough with other eCommerce software to know which points to bring up. For example, how do you add products? How many can your store have? Can the products have options or variants, like size and/or color for apparel? Can you run a sale or offer coupon codes? Are there product reviews? Is your store limited in any way such as allocated disk space or internet bandwidth? The list goes on.
If Nelnet Campus Commerce's features are vague (beyond the very few they mention on their website), their pricing information is nonexistent. Educational institutions are known for working under tight budgets, and while some have access to more funding than others, it's still better to have some idea of pricing without needing a lengthy consultation first. With Nelnet Campus Commerce, you need to contact them to discuss everything from the basic functionality you want, to pricing, to how long it will take to get your store set up, and more.
Contrast Shift4Shop: we make everything visible on our website, including detailed breakdowns of our platform with all features listed. We also make it easy to understand must-have eCommerce features, how they work, and why you may need them. If you're interested in how it feels to use Shift4Shop, you can sign up for our free end-to-end eCommerce plan, which comes with all of our features at no charge. Overall, there's tons of information available to help you learn about the features you may want for your campus online store, how much it will cost, and how the tools are used — and if you decide on Shift4Shop for your institution, simply sign up and go. We're available 24/7/365 if you need help.