Compare OpenCart Alternative Ecommerce Platform
Is OpenCart or Shift4Shop really the best eCommerce software?

VS.

Switch to Shift4Shop and get a FREE product migration!
About Shift4Shop and OpenCart

OpenCart is written in PHP by Daniel Kerr, a UK-based web developer who picked up the abandoned OpenCart domain name in 2005 (where a previous, unrelated cart software had stalled and collapsed). Daniel proceeded to release early OpenCart versions on Sourceforge throughout the next few years, with OpenCart 1.0 officially launching in 2009. Since then, OpenCart has continued to grow under the open-source model, with hundreds of developers creating integrations and apps.

Shift4Shop is a feature-rich eCommerce platform serving businesses of all sizes in a wide range of industries across the globe. Offering an unmatched free eCommerce solution, the company provides everything you need to start — and grow — your business. This turnkey eCommerce experience includes powerful tools to help businesses succeed — a robust website builder, product and order management, customer marketing tools, and more. Customers can choose from dozens of professionally designed, industry-specific templates, all of which are mobile-friendly, SEO optimized, and highly customizable.
Shift4Shop online stores vs. OpenCart online stores
Shift4Shop: Easy to Use and Packed with Features. OpenCart: Development Skills and Addons
You have a lot of puzzle pieces to put together when starting an online business. The business registration and licensing process can be complicated enough on its own, but in the age of eCommerce, you also need to worry about setting up your website. What shopping cart software will you use and where will your web hosting be? How long will it take to get up and running, and how much will all this cost? These dilemmas often lead business owners to look for free, open-source eCommerce software like OpenCart — only to discover frequent new expenses that make it far from free. With OpenCart, you'll need to pay for hosting and security, website features, and you'll more than likely need to hire a developer to get it all working. Soon enough, that "free" software will end up costing you thousands. At the end of the day, building a new online store with OpenCart is far from quick and easy. Designing, marketing, and growing your online store with OpenCart is complicated and costly, which is par for the course with most free open-source solutions.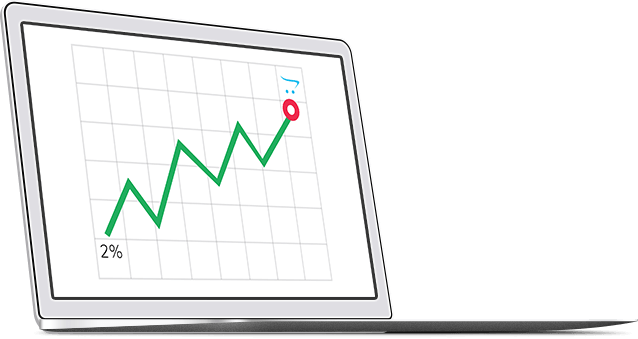 With Shift4Shop, all of these worries are gone. Everything's included — web hosting, PCI-compliant security, 24/7 expert support, and tons of features that OpenCart sells for an extra cost come with Shift4Shop for free. Starting a Shift4Shop store is as easy as choosing a plan and logging in through your web browser, with no need to download or install anything. You can start building an online store within minutes with the best set of tools in the industry for designing, marketing, and growing your eCommerce website.
Shift4Shop vs. OpenCart feature comparison
An all-in-one eCommerce package vs. a bare-bones platform that leaves you on your own
Web hosting and security
OpenCart must be downloaded and installed onto a web host that meets the software requirements and can implement PCI-compliant security for your store. These mean unpredictable expenses and more hassle than a business owner needs. With Shift4Shop, everything is included: hosting, PCI compliance, fraud protection, support, and much more.
Built-in tools for success
OpenCart relies strongly on addons to fill out its feature set, and chances are good you're going to need to install several of them. But they can be costly, and may not even work well with each other unless you can hack them with developments skills. With Shift4Shop, however, you'll have access to a massive built-in feature set and any plugins are always fully compatible.

I chose OpenCart because I liked the idea of free, open-source software for my online store. However, I didn't realize how much trouble it would be to get affordable, PCI-compliant web hosting that met the software requirements of the cart. I also ended up spending more and more on addon features because they were missing from the basic free cart. Overall I spent way more than I expected and I would have been better off going with Shift4Shop from the beginning.
– Former OpenCart user
Service and support
Like most free, open-source software, OpenCart relies primarily on its user forums for customer support. They do offer a web ticket system and a help line, but turnaround times are slow and your time zone may not be compatible with that of their Hong Kong office. Shift4Shop, however, is US-based and maintains a full-time support staff to help you anytime.
OpenCart Themes vs. Shift4Shop Themes
How do free OpenCart themes stack up against free Shift4Shop themes?
OpenCart and Shift4Shop both offer a variety of free themes for online stores, but which are better? Let's compare and contrast.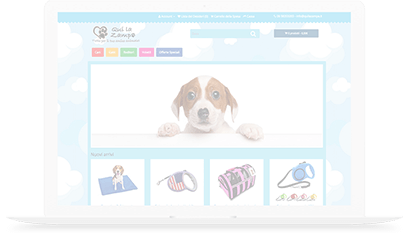 Free OpenCart Themes
OpenCart has a wide free theme selection, and some are quite attractive and mobile-friendly. However, all OpenCart themes are made by third party designers who may not be available to help with problems or customizations. If you want to do customization yourself, you'll need knowledge of the Twig coding language to make any significant changes.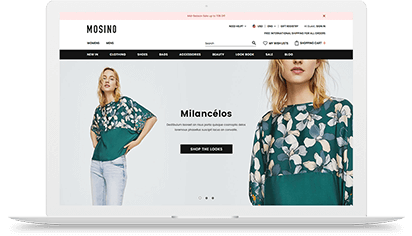 Free Shift4Shop Themes
Shift4Shop offers numerous free online store themes that are mobile-responsive and built to sell. Unlike OpenCart, free Shift4Shop themes are built in-house by developers who are 100% familiar with the platform. Shift4Shop's industry-leading Core Templating Engine brings the power of Google AMP and other advantages to your online store, which means you have everything you need to build a website. Plus, coded customization requires only HTML and CSS knowledge.
Bring out the potential of your business
Shift4Shop comes with all the tools you need to build, market, and grow your business
Shift4Shop: Hundreds of included features

Shift4Shop is a complete online store solution with everything you need to create a modern, fully-branded and feature-rich eCommerce website, right out of the box.
OpenCart: Reliant on third-party plugins

OpenCart requires you to install addons to get some of the best (and most vital) features, like GDPR compliance — and many addons carry an extra cost.
OpenCart Hosting vs. Shift4Shop Hosting
If you sell online, your web host matters more than ever — so choose the right one.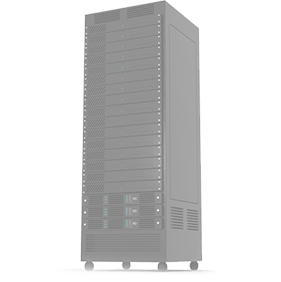 OpenCart Hosting
Every open-source eCommerce platform has one thing in common: you need to find and pay for a web host that meets the system requirements of the shopping cart software. While this is definitely possible, it's also an extra step (and expense) you'll need to handle separately from the rest of your online store's infrastructure. Having your web host and shopping cart managed separately also introduces another potential source of problems — if something goes wrong, like your website slowing down under heavy traffic periods, you'll need to narrow down whether the problem lies with your web host or with the actual software. OpenCart is no different in this respect, and since you're also likely to need a developer to help you with the software, your business may not be able to handle both expenses at once.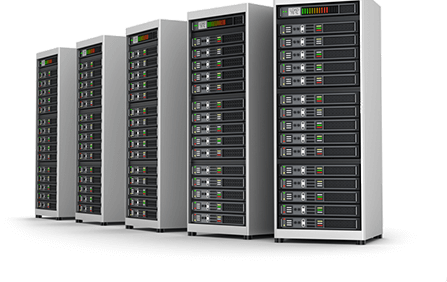 Shift4Shop Hosting
Shift4Shop makes hosting worries a thing of the past by including fast, secure, powerful web hosting to power your online store. Shift4Shop is a Software-as-a-Service (SaaS) solution, which means you don't need to handle hosting, installation, or software updates on your own. Instead, all these technical details are handled behind the scenes by Shift4Shop developers. You won't have to pay extra for hosting, nor will you have to spend time looking for an appropriate web host. This system saves your business time and money and lets you start selling faster. Online store owners quickly discover how much extra selling potential is unlocked when you use a complete package like Shift4Shop, and how much money is saved in the long run. Unlike OpenCart, Shift4Shop is free without any lacking support.
24/7/365 support vs. Community support only

Shift4Shop maintains an expert Client Success Team right in our US-based headquarters, and we're ready to help you 24 hours a day, 7 days a week, 365 days a year including holidays. Contact us anytime through any of our support channels to get the answers you need.

OpenCart provides limited support through a web ticket system or through calls to their office in Hong Kong — which can be hard to reach if you're in the US. Most support is provided through the community forums by other OpenCart users… and developers who want to sell you their services.
Enterprise-level features available on all plans
Shift4Shop offers the most advanced features to subscribers of every plan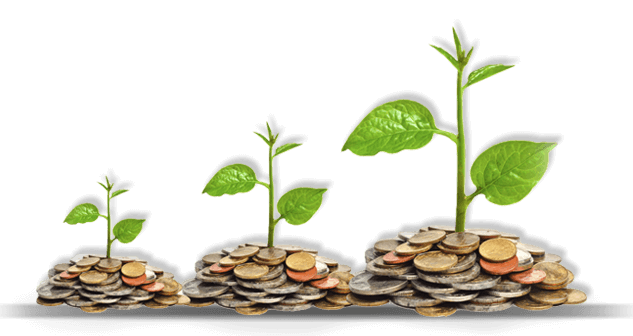 Optimized Admin Panel
PCI Certified Security
99.9% Uptime
Social & Mobile Commerce
Search Engine Optimization
Responsive & Mobile Ready
Real-Time Shipping
No Transaction fees
100+ Optimized Themes
Optimized Admin Panel Interface
24x7 Support
Design Editor
Thousands worldwide choose Shift4Shop
See what our clients have to say about us
"I moved to Shift4Shop after two years with Shopify and couldn't be happier. I've saved an untold amount of money on not only my monthly plan cost, but in transaction fees too"
"I originally went with ZenCart for their big name, only to find myself constantly in search of an app that could perform the most basic of functions. At Shift4Shop, everything I need to manage my store is included as a built-in feature."
The software is easy to use and the technical support service is top notch all the way. We are so happy with their expertise, reliability and attention to details that we recommend Shift4Shop to anyone.
Shift4Shop offers more features which is the main reason I switched. I've used design services 3 times. I gave them little information to go off of & they were able to create a great design each time!
Frequently Asked Questions
Is OpenCart free?
OpenCart is a free platform, but it comes with extra costs due to it being open-source. This is because you will have to pay for any hosting or security your website will need. You will also have to pay for any extensions and addons to account for missing functionality.
Does OpenCart have customer support?
OpenCart customer support is limited to forums and a ticked based system that may leave you waiting for a reply depending on when you send your message. If you want more support than that, you'll have to pay $99/month just for support!
What are some OpenCart alternatives?
There are a few OpenCart alternatives on the market that offer a free eCommerce solution. However, if you're looking for something that has everything you need to start and to grow your online business, Shift4Shop is an OpenCart competitor that offers a hosted eCommerce platform for free.
Can I transfer my existing store over to Shift4Shop?