How to Migrate from Volusion to Shift4Shop
Volusion is an eCommerce platform that's been around since 1999 and, since then, has developed two versions of its platform; V1 and V2. Merchants that are already using V1 can stay on it or switch to V2, but all new users are now forced to use the Volusion V2 platform (which is designed to help people sell as quickly as possible, as easily as possible). Some Volusion users have grown dissatisfied with the platform's lack of features and outdated functionality, also feeling disappointed with the new V2 platform that has been criticized as being "limited" or "over-simplified."
Shift4Shop is an affordable alternative to Volusion, accepting many store owners who have switched due to missing features combined with their Volusion plan's high service costs. For many merchants, simply entertaining the thought of having to migrate their entire store over to a new platform sounds like a nightmare. But, store owners don't have to worry about losing data, store downtime, or wasting time and money because migrating from Volusion to Shift4Shop is actually an easy process. In this step-by-step guide, we'll explain how it's done.
Step 1:
Create Your Shift4Shop Account
Start your process by signing up for your Shift4Shop account. If you use Shift4 for your payment processor, you can access our free End-to-End eCommerce plan, which includes all the features we have to offer at no charge to you. This completely unlimited plan brings pro-level functionality to your online store for free, which means tons more features and massive savings. Take some time to familiarize yourself with the Shift4Shop platform and dashboard. If you find that you're stuck and need help understanding any feature, you can contact Shift4Shop's support team 24 hours a day, 7 days a week (even on holidays).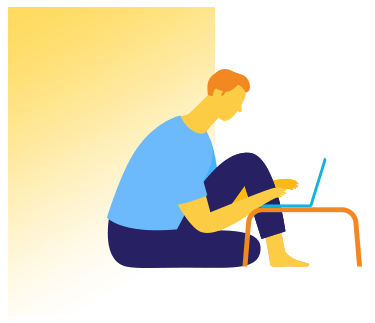 Step 2:
Evaluate Features
Since Shift4Shop has so many more features than Volusion, you'll probably be able to eliminate some extra steps from your workflow. You may also be able to stop using various third-party services (but if you do prefer third-party tools like MailChimp, you can integrate them with your Shift4Shop store and continue using your existing accounts with those services). Check the Modules section in your Shift4Shop store to find built-in functionality, and browse our app store for more.
Don't forget to cancel any third-party Volusion apps you may have been using, as they're no longer needed once you migrate to Shift4Shop.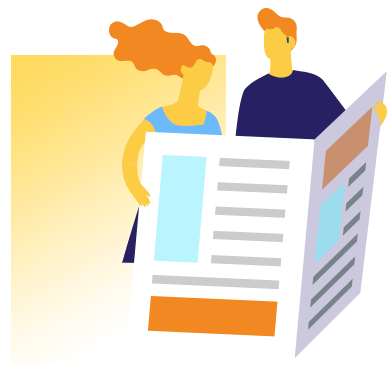 Tip: The next two steps describe how to export and import your products and store data into your new store, so if you'd rather do this process manually or if you have a small number of products, you can go ahead and skip these steps and simply add products to your store via the Shift4Shop dashboard.
Step 3: Export and Prepare Your Data From Volusion
In order to move your products, order history, and other store data from your Volusion store to your new Shift4Shop store, you'll have to export this data into CSV (comma-separated value) files. Every eCommerce platform is different, even in the way they handle CSV file organization, so you may need to make some minor edits to your exported file before you can import it. To make this process easier, you can download a sample CSV from your Shift4Shop account dashboard.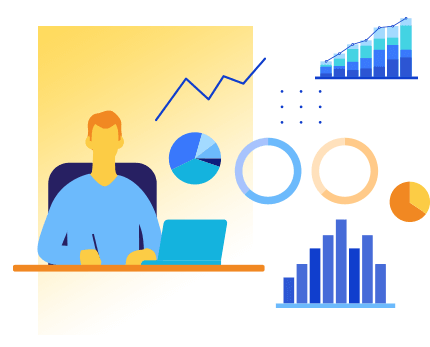 Step 4:
Import Your Data into Shift4Shop
Before you import all of your product data, you'll need to move all of the image files from your original site. To do this, you'll have to use FTP (file transfer protocol) to transfer them. When uploading via FTP, you'll be putting your assets in web/assets/images/, which is where Shift4Shop's platform holds images in your store's files. You can read more about using FTP in this Shift4Shop Knowledgebase article.
Once your product images have been imported, you can import your CSV files. You'll upload CSV files for products, customer lists, inventory counts, and variants separately into your Shift4Shop store; be sure to upload your products file first, because files like the variants CSV depend on it being uploaded.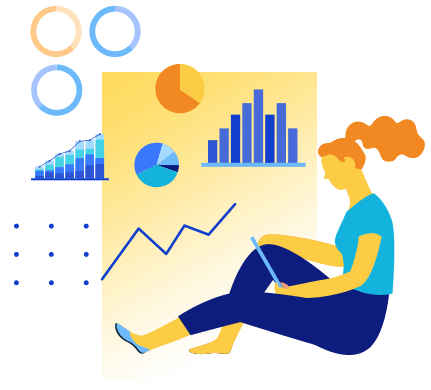 Step 5:
Add Content Pages
If you created custom content pages on your Volusion store, such as "Policies," "About Us," or "Contact Us" pages, then you can easily recreate them in your new Shift4Shop store. While there is no direct importing of these content pages into your store, like how you imported your product information, the process of adding these pages is made simple and straightforward thanks to Shift4Shop's Online Store Builder and text editor. You can simply copy and paste the old store's page content into your new pages, and easily make formatting modifications as necessary. Since Volusion doesn't offer any type of built-in blog feature, then you won't have to worry about transferring blog posts to your new Shift4Shop store. If you did have a blog that was hosted on a third-party service and linked to your Volusion store, then hold tight as we cover redirects in step 9. Of course, you can also copy your blog posts over to Shift4Shop's built-in blog feature and backdate all of the blog posts to their previous upload dates.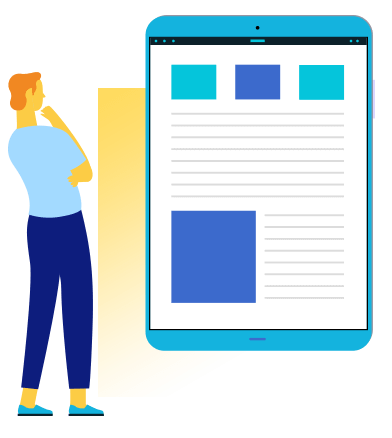 Step 6:
Customize Your Shift4Shop Store
With your products and content pages uploaded into your Shift4Shop store, you'll have a much easier time deciding on a store theme because you'll have a more accurate idea of how the final product will look. There's no way to directly transfer your exact Volusion themes to your new store, but our wide selection of themes in varying designs can help you to achieve a look that's reminiscent of your old one with additional improvements. Similar to Volusion's editor, you can make major aesthetic changes to your theme's design in the Shift4Shop Store Editor, or you can make more specific customizations by editing your store's HTML and CSS.
If you have a hard time nailing down the exact look you want from our selection of themes, you can also work with our Design Team to create a design that matches the look and feel of your original store as much as possible. But, we recommend starting with a pre-built theme first, so be sure to check out our full selection in the Shift4Shop Theme Store.
Step 7:
Set Up Shipping, Payments, and Tax
If you're coming from Volusion, you're probably used to paying for and enabling separate apps for basic shipping features, like FedEx returns and real-time shipping. With Shift4Shop, these features are built-in, so you can set up this functionality straight from your dashboard.
If you were using Volusion Payments to accept credit cards on your store, you'll have to set up a new payment method through Shift4Shop because Volusion Payments can't be used outside of their platform. Setting up payment processing through Shift4 Payments only takes a few minutes, and gives you access to competitive credit card processing rates (as well as our free End-to-End eCommerce plan). You can also add alternate payment methods like PayPal, Bitcoin, customer financing options, and many more. Shift4 Payments itself is capable of accepting several alternate payment methods including digital wallets.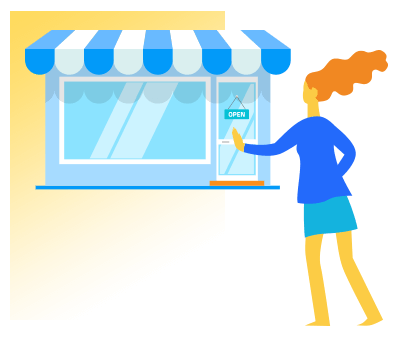 Once you've set up shipping and payments, you can easily configure your tax settings in Shift4Shop's built-in tax manager. These features will enable your store to automatically calculate the proper tax for all customers, regardless of location.
Step 8:
Connect Domain Name
and Redirects
Now that your store is completely set up, it's time to point your domain name to your online store's new Shift4Shop home. To do this, you'll need to access your domain registrar account and make the DNS changes there so that your domain can be pointed at your Shift4Shop store. Volusion's app store includes three domain name registrars, which are Domain.com, Namecheap, and Hover; if you used one of these to register your domain, you'll log into your account there to make the change. Keep in mind that DNS changes don't go through automatically, so it may take up to 48 hours for the change to be reflected (thought it often happens much quicker).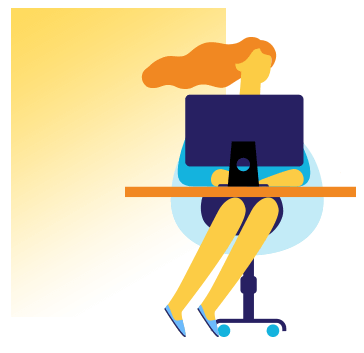 Next, you'll need to create redirects for all of your old Volusion links, which can be done by using Shift4Shop's built-in 301 redirect setup. By setting up these redirects, visitors who navigate to your old URLs won't be met with broken links; instead, they'll automatically be sent to pages on your new store. Like we mentioned previously, you'll also have to redirect your blog if you had one on your Volusion store; this Knowledge base article will help guide you through the 301 redirecting process.
After completing these final steps, that means your store is ready to launch. Congratulations on making the switch to your new and improved Shift4Shop store!
Need Help Migrating?
We understand if the above steps seem confusing,
overwhelming, or simply will take more time than you have.
If that's the case, feel free to contact Shift4Shop for a free Migration Consultation, where our experts will discuss migrating your store on your behalf. Or, if you're a new Shift4Shop customer, contact the Shift4Shop Sales department to receive a coupon for a free Volusion data migration done by our expert team.