Which eCommerce platform is the best for your business?
Don't make the mistake of choosing an inferior online shopping cart

VS.

Switch to 3dcart and get a FREE product migration and up to 12 extra months of service FREE!
Using 3dcart vs. using Volusion
3dcart: Transparent. Volusion: Foggy
If you're looking for a transparent eCommerce solution, Volusion may not be the platform for you. With Volusion's pricing, hidden, unexpected fees are around every corner, including monthly PCI fees, cancellation fees, migration charges, an $89 basic Volusion SSL to get your store up and running, monthly email fees, and hefty bandwidth overage fees.
3dcart gives our merchants the freedom and peace of mind to setup and manage their store how they'd like, without fear of hidden fees or penalties. That's right – as a 3dcart merchant, you'll never be hit by transaction fees, PCI fees, cancellation fees, email fees, or any other surprising costs.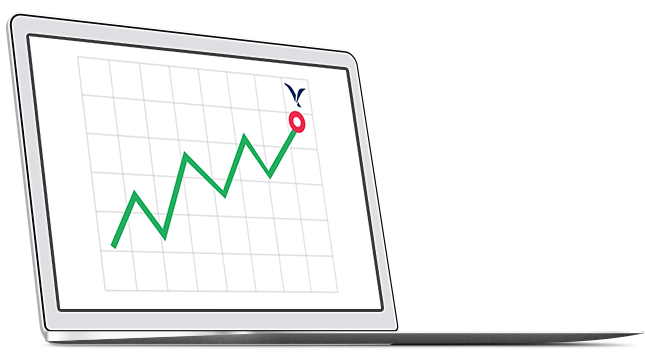 3dcart vs. Volusion: what's included, what's missing
A full-featured shopping cart vs. paying extra for basic features
Out-of-box features
As a Volusion client, expect to spend a sizeable sum supplementing your store with paid apps, plug-ins, and services. Volusion restricts many of their basic features like Deal of the Day, Customer Loyalty Program, API access, phone orders, and CRM to the most expensive Volusion plans. 3dcart includes all of these features, plus more, for free with every account.
Responsive theme selection
Volusion may boast about their 300+ theme selection, but only 23 of the Volusion themes are responsive. Of these 23 themes, only 6 are free, with the remaining going for a whopping $895 each. 3dcart offers 100+ professionally designed responsive themes, more than half of which are available for free regardless of your selected plan.

"Switching from Volusion to 3dcart was like going from the dark ages into the light. Volusion was chock-full of hidden fees, has no hosted blog capability, rude customer service, incredibly bland themes, and an expensive price tag that just can't be justified."
– Ex-Volusion customer
SSL certificate
Does your store accept online payments? If so, expect to spend a minimum of $90 on Volusion's basic SSL Certificate to get your store up and running. 3dcart offers our merchants a free 256-bit encryption shared SSL with every account, so that you can start accepting online payments from day one, with an option to upgrade to a dedicated SSL at any time.
More choices and more control of your business
For more options and freedom, 3dcart is the way to go
3dcart: Freedom to choose your payment provider

3dcart supports over 160 Payment Solutions, more than any other eCommerce solution. See a full list of payment providers here.
Volusion: Limited payment options

Volusion supports fewer than 40 payment gateways, leaving their merchants with little control over their online store.
Hosted blog capability vs. Third party blog site
3dcart:
Create a blog within your store that uses the same design elements and domain name of your website and store.
Volusion:
Create a blog on a third-party site like WordPress or Blogger, neither of which will share your store's design.
3dcart's built-in blog feature
Automatically improve your SEO efforts and expand your reach using 3dcart's built-in blog feature, which will eliminate any need of re-creating your blog's design elements or having to direct your blog to your store's URL.
Successful online merchants everywhere love 3dcart
Find out why 3dcart clients rely on our platform
3dcart combines functionality of ecommerce with brand design elements. The consumer experience on desktop and mobile platforms has enhanced Sarabeth's website sales. Sarabeth's has the best of both worlds without the expense of a custom website.
Thank you Team 3dcart!
No other cart has the features, customization, and ease of use that 3dcart offers. Customizability is my favorite thing about the cart. We've enjoyed using it for years, and will continue to do so.
The software is easy to use and the technical support service is top notch all the way. We are so happy with their expertise, reliability and attention to details that we recommend 3dcart to anyone.
3dcart offers more features which is the main reason I switched. I've used design services 3 times. I gave them little information to go off of & they were able to create a great design each time!
Frequently asked questions about Volusion Alternatives