What is MyVolusion?
Does Volusion or Shift4Shop offer more eCommerce functionality for less?

MyVolusion is a central dashboard for Volusion store owners to manage their accounts, not for management of your Volusion online store itself, but for handling all the details of your business's relationship with Volusion including your billing information and history, support tickets, and more. Product creation, order management, and other eCommerce tasks are handled in the Admin Area, while general account management is found within MyVolusion.
If your business has multiple employees, it's also possible to give them access to your business's MyVolusion account to enable them to manage certain responsibilities, like working with the Volusion support team to solve issues on your website. This makes MyVolusion your main online point of contact with Volusion.
How to Access MyVolusion
Since MyVolusion is meant to be the account management interface for a business, it needs to be set up by the primary account holder, who is usually the owner of the online store. If you're the store owner, you can log into MyVolusion right away by visiting my.volusion.com and entering the Volusion credentials you specified when you created your account. These will be the email and password you used when you initially signed up for your trial or paid for your hosting plan.
If you happen to forget your password, you can reset it by clicking the "Forgot Your Password?" link and following the instructions, but you will still need to know the email address you used to set up your Volusion account. Your link to reset your password will be sent to that email address.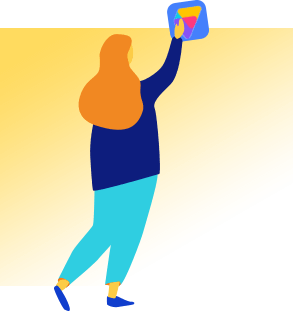 What Can You Do in MyVolusion?
Once you're logged into MyVolusion, there are several things you can do. Here's a quick summary of how you can use MyVolusion:
See your monthly account usage history
See your billing and order histories
Manage your payment methods for your Volusion bill
Upgrade your Volusion plan
Manage your contact information and account login details
Create or edit your secret question and answer
Create or manage FTP and email account logins
Manage your online store's DNS records
See custom reports on site traffic and data transfer
Access Volusion support to submit and track tickets to different departments
The interface is divided up into multiple sections with a convenient sidebar menu to allow for complete business account management.
They are as follows:
My Account
This section is organized into multiple subsections, each of which focuses on one of the main aspects of your business's relationship with Volusion.
My Tickets
This section centers on your communications with the Volusion support staff via their ticketing system or your email address on record in the "My Account" section.
My Stores
While most of your Volusion store's management options are in your Admin Area, this section of MyVolusion is home to other options that don't have a place there.
More Information about MyVolusion
MyVolusion is relatively easy to navigate and use, especially once you have some basic knowledge about each section. If you need additional help, Volusion recommends visiting their Help Center and entering "MyVolusion" into the search field to bring up a collection of articles discussing its different functions. The Volusion Help Center is found at helpcenter.volusion.com. Some examples of the type of information you can find are detailed procedures on How to View Older Tickets in MyVolusion, How to Add Users in MyVolusion, and more.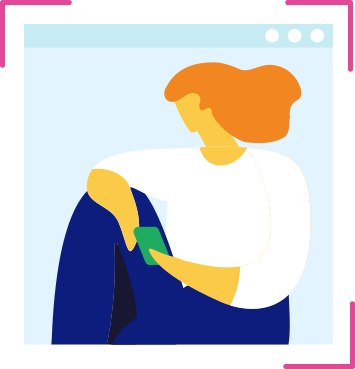 Not Happy with Volusion?
There's more to a great eCommerce platform than a good account management system, and it's true that Volusion has seen its share of issues. For some, it was 2016's admin redesign that prioritized form over function, leading to numerous complaints and calls for a rollback. For others, it was 2018's massive price increase, which had monthly bills doubling or even tripling with very little room for negotiation. Many users express concerns over where Volusion is heading overall, citing out-of-touch management and design decisions that leave Volusion store owners confused and disappointed. These days, it's become impossible to find a Volusion review that fully recommends the platform.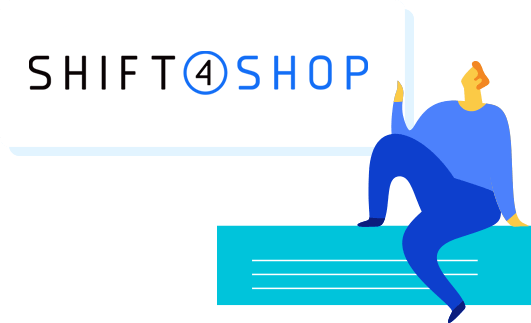 Shift4Shop succeeds where Volusion fails, and then some. Our Volusion pricing breakdown clearly shows that Shift4Shop is both more affordable and gives you more for your money altogether. With more features, tons of supported payment processors, vastly superior SEO, and much more, Shift4Shop can bring your business the advantages that remain out of reach for Volusion users. Volusion themes fall far short of Shift4Shop's web design as well, with Shift4Shop providing both a wider range of templates and much more customization.
Your eCommerce platform is the backbone of your online business, and you should never compromise on such a crucial component of your success. If you're ready to take your business to the next level, switch to Shift4Shop today.
More Value for Your Money than Volusion:
Shift4Shop is the Cost-Effective Solution for Growing Businesses