Compare your eCommerce options
Choose the right eCommerce platform to start and grow your business

VS.

Switch to Shift4Shop and get a FREE product migration and up to 12 extra months of service FREE!
About Shift4Shop and Zen Cart

Zen Cart came about in 2003 as a software fork from osCommerce, developed by several users who sought to improve upon the architecture of osCommerce and enhance a few of its capabilities. The idea was that osCommerce was starting to show its age and could benefit from some fresh programming, including the addition of a store template system and other small features. Today, Zen Cart has developed into a popular free and open-source eCommerce alternative for technical-minded entrepreneurs who like to code their own features.

Shift4Shop is a feature-rich eCommerce platform serving businesses of all sizes in a wide range of industries across the globe. Offering an unmatched free eCommerce solution, the company provides everything you need to start — and grow — your business. This turnkey eCommerce experience includes powerful tools to help businesses succeed — a robust website builder, product and order management, customer marketing tools, and more. Customers can choose from dozens of professionally designed, industry-specific templates, all of which are mobile-friendly, SEO optimized, and highly customizable.
The real cost of Shift4Shop vs. the real cost of Zen Cart
Shift4Shop: Everything's Included. Zen Cart: No Hosting, Security, or Support.
Free isn't always free. Zen Cart, while a free download, requires you to handle all the aspects of eCommerce on your own. You'll have to pay for a domain name, hosting, and SSL, and go out of your way to ensure your site is PCI compliant. There is no central development team to handle your tech support issues, and you'll have to rely on the Zen Cart community. Setup and design are also best handled by someone with coding know-how, and if this doesn't describe you, be prepared to pay top dollar for a competent designer and developer.
With Shift4Shop, you can forget about all those limitations and extra costs. Shift4Shop is a complete package that includes hosting, top-of-the-line security, and 24/7/365 tech support when you need it. An ever-growing selection of mobile-ready themes are available and ready for you to customize. All the features you need are built right in — and best yet, you can get it all for free in our unlimited End-to-End eCommerce plan. Simply use Shift4 Payments as your credit card processor and you'll have access to hundreds of built-in features within minutes, with no monthly fee or hidden costs.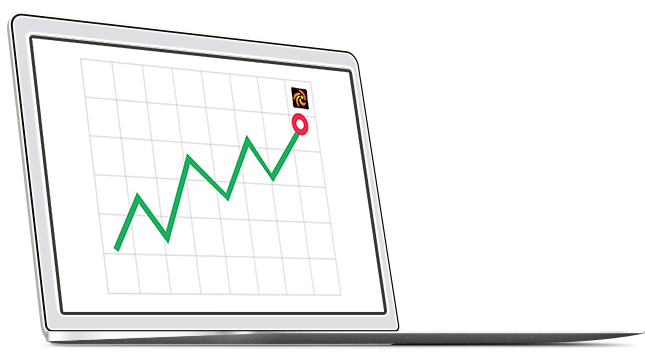 Shift4Shop vs. Zen Cart functionality comparison All-inclusive platform vs. reliance on tons of modules

Intuitive admin interface

Zen Cart's admin is underwhelming and hard to learn. There are tons of options, but they're not organized in a way that makes them easy to understand. Shift4Shop, however, has an intuitive admin panel that's easy to learn, and support is always available to help you.

Search engine optimization

Zen Cart comes with few SEO tools, which are a necessity in today's eCommerce market. Shift4Shop's included features are much more robust, and built to help you dominate Google searches and reach more customers.

"Zen Cart looked great at first, but I soon realized what I was in for. About the third time I had to reinstall because a software upgrade, theme, or module crashed my store, I knew it was time to look elsewhere."

– Former Zen Cart Merchant

Vital security features

Zen Cart warns you that some themes and modules will break your store's security, causing you to lose PCI compliance. This is a nonexistent issue with Shift4Shop: not a single theme or app will ever cause an issue, let alone one that breaches your security!
Zen Cart Themes vs. Shift4Shop
How do free Zen Cart templates compete against free Shift4Shop templates?
Zen Cart and Shift4Shop both offer a wide selection of free templates to help design your store, but are they really created equal? Let's find out.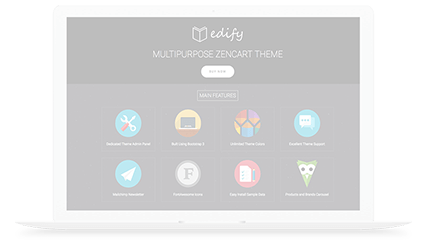 Free Zen Cart Themes
Much like its other plugins and features, Zen Cart's themes are created by the community. A wide variety of styles are available and most designers have a deep understanding of the cart software. However, it's difficult to find a great Zen Cart template simply because of their website format. Zen Cart doesn't have a theme "catalog" with thumbnail images — instead, templates are listed in text-based forum posts. Many themes don't even have a preview available, meaning you'll need to install them just to see them — and unfortunately, theme installation can actually break your store! Since Zen Cart templates are created by third-party users with no guarantee of continued updates and support, many are years old and haven't been updated for the latest Zen Cart version, meaning you have to worry about your theme and your software becoming incompatible due to updates, but you can't avoid these updates because you risk leaving your store vulnerable to security breaches. Zen Cart even posts a disclaimer in its theme forums stating that you use all templates "at your own risk."
Free Shift4Shop Themes
Unlike Zen Cart templates, Shift4Shop's large (and growing) selection of free themes are all fully compatible with every Shift4Shop store. Previews are available for every theme, in the form of example Shift4Shop stores that let you examine every single page. Plus, Shift4Shop templates are built on modern architecture with a unique system known as the Core Templating Engine, a powerful theme framework that brings advantages like Google AMP for several types of pages, AJAX, and fully optimized code to ensure ultra-fast load speeds on every device. Not only do these advancements make shopping easier for your customers, they also provide SEO benefits since they're built in line with Google's web design standards. Shift4Shop themes are 100% safe and will never cause your online store to break or to lose its PCI compliance, unlike Zen Cart. Customization is easy with our built-in tools, or if you have knowledge of HTML and CSS, you have full access to your theme files so you can work with code directly. Overall, Shift4Shop themes are more reliable, secure, and offer an easier method to choose the best for your store.
Zen Cart Hosting vs. Shift4Shop Hosting
You can't sell online without a host for your website, so make sure
you choose the best for your business.

Zen Cart is open source, meaning you can download the software for free. However, before you can use it to open an online store, you need to find and pay for a web host with servers that meet the system requirements of your eCommerce software. You'll also have to pay for SSL security in order to do business. Hosting and security both represent extra expenses on top of any custom development and design you're likely to need if you use Zen Cart. You're also responsible for installing and updating the Zen Cart software onto your web space, which has been reported as difficult by Zen Cart users. Plus, since your store will be based on software and hosting from two different providers, narrowing down issues such as site slowdown are harder than usual.

With Shift4Shop, your eCommerce software and web hosting are both included, as well as essentials like SSL security and a free year of domain name registration. All the technical details, including software installation and upgrades, are handled in-house at Shift4Shop headquarters. Rather than worrying about finding an appropriate (and affordable) web host, and installing complicated software, you can jump right into building your online store within moments of signing up for Shift4Shop. Online business owners using Shift4Shop can create their stores and start selling products while Zen Cart users are still comparing web hosting providers. It's clear which is the better choice, especially since Shift4Shop also has a free plan.
Maintain control of your business
Shift4Shop gives you the tools and freedom to manage your store how you see fit
Shift4Shop: Convenient and flexible payments

Shift4Shop is powered by Shift4 Payments which sets up in minutes and accepts credit cards as well as several alternative payment methods. Additional solutions like PayPal are also available.
Zen Cart: Limited ways to pay

Zen Cart has very few payment gateways, limiting the options you can provide your customers and turning some shoppers away.
Thousands worldwide choose Shift4Shop
See what our clients have to say about us
"I moved to Shift4Shop after two years with Shopify and couldn't be happier. I've saved an untold amount of money on not only my monthly plan cost, but in transaction fees too"
"I originally went with ZenCart for their big name, only to find myself constantly in search of an app that could perform the most basic of functions. At Shift4Shop, everything I need to manage my store is included as a built-in feature."
The software is easy to use and the technical support service is top notch all the way. We are so happy with their expertise, reliability and attention to details that we recommend Shift4Shop to anyone.
Shift4Shop offers more features which is the main reason I switched. I've used design services 3 times. I gave them little information to go off of & they were able to create a great design each time!