How to Sell Personalized Products Online
Start a personalized business with the most powerful eCommerce software
Craft Memories with Personalized Gifts
When shoppers are looking for the perfect gift with a sentimental touch, they usually turn to personalization. Almost any gift can be personalized, from t-shirts printed with a family photo to an engraved set of kitchen supplies. Personalization is the perfect way to turn a normal gift into a memorable, unique gift that can be treasured for years to come. Whether it's purchased for an anniversary, wedding, or even Mother's Day celebration, gift givers are constantly seeking out that extra personal touch – and are usually willing to pay more for it.
As such, the personalized gift market is evergreen and expansive, crossing over into nearly every other industry. Personalized gifts are also in demand all-year round, being the perfect gift for any birthday or holiday, and with the added convenience of online shopping, customers are flocking to eCommerce websites to easily and quickly order memorable products. Breaking into this online industry can be an extremely scalable business venture, and with the right eCommerce platform by your side, you'll find success in your own, personal way.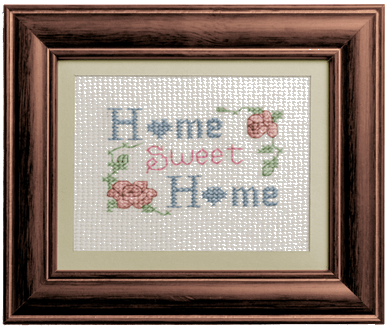 Types of Personalized Gifts to Sell Online
The phrase "personalized product" encompasses a wide variety of products across various industries, from clothing and jewelry to artwork and stationery. The way in which these products are personalized can also vary widely; some of the most common forms of personalization include screen printing, embroidery, etching and engraving. However, the personalized product industry can go much deeper than that. Do research on what's already available and think about how you can use the same blanks as your competitors and personalize them in a better way that differentiates your brand.
Before you get started, it's important to find and select your niche, or else you may spread yourself too thin by trying to offer every type of personalization available. Do research into what's available in different niches and think about how you can use the same blanks as your competitors and personalize them in a better way that differentiates your brand. It's realistic to put limits on the customizations you offer, and how many customizations that customers can make per item, so that you can work within your means and put together products that are manageable for your business. With a quantifiable customization limit on each item, it's also easier to price your products and customizations accordingly to ensure that you're not losing money in the process.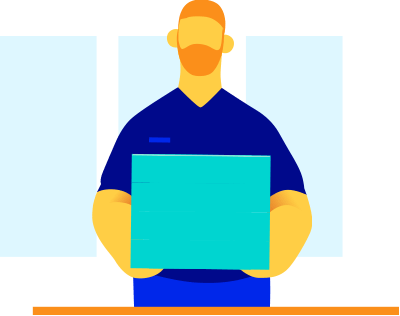 Summary of Personalized Products You Can Sell
Customizable jewelry
Personalized stationery (named notepads, engraved pens, etc.)
Custom party décor
Screen printed apparel (shirts, hats, bags, etc.)
Embroidered apparel (polo shirts, baby clothes, hats, bath robes etc.)
Custom kitchenware (mugs, cups, aprons, etc.)
Engraved picture frames
Customized phone cases
Name-based accessories (keychains, bracelets, necklaces, etc.)
Commission-based artwork
Understanding the Personalized Products Business
As we've mentioned, the personalized product industry is incredibly vast in both base product type and customization type. Customizations can be as simple as a small name engraving or printed image and as complicated as resin artwork based in the design specifications of your customer's choice. Regardless of your form of personalization, you'll need to invest in both blanks or raw material and equipment to do the personalization with. In general, the most common types of customization techniques you'll find offered are as follows.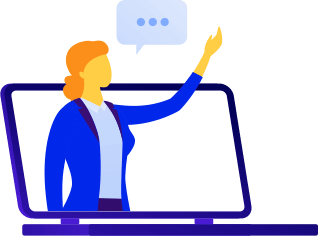 Returns Policies for Personalized Items
Unlike most products, personalized items cannot be accepted for return and resold to other customers if intact, or at least reused in other projects to absorb some of the cost. Due to the personalized nature of the product, once the customizations have been applied, it cannot be reversed in most cases. So, in order to absolve themselves from as much loss as possible, sellers will accept returns or exchanges on personalize products only if they've been damaged or defective upon arrival. Additionally, may sellers tend to raise prices slightly on their products to offset returns costs and unexpected shipping costs.
It's vital that you put together a detailed returns policy and make it clear on your online store as to avoid any unnecessary confusion and conflict down the line if a customer is unsatisfied. Your return policy should be easy to access at any point on your eCommerce website, as this will help mitigate unsatisfied customers and improve trust. If a customer is spending a large amount of money on a personalized item, especially if the item is a gift, they want to be comfortable knowing that you have a legitimate and reasonable return policy.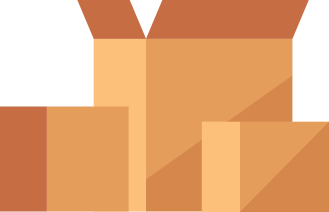 Must-Have eCommerce Features for Selling Personalized Items
Because selling personalized products involves a few more steps than a typical eCommerce industry, your online store will need to have specific features enabled to make the shopping experience as smooth and intuitive as possible for customers.
If part of your personalization service is adding text to a product, then it's necessary that your product page has text product options enabled. These options allow customers to input a simple line of text as part of their order for that specific product. This is especially useful in cases of monograms or engravings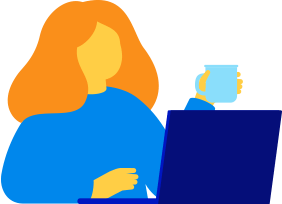 Additionally, if your personalization service includes applying an image to a product, such as screen printing, embroidery, or DTG printing, then it's important that you have a file upload option available for the product. This feature includes a field where your customer can upload a file to be used on that specific product.
For even more advanced functionality, you can enable the Product Designer App, which allows customers to create custom-designed products through an integrated visual interface. With this app, you'll be able to offer customers your own images to use in their design or allow customers to upload their own. You can also put a limit on design elements and options and allow images, text, or both in the designer. This is especially useful if your products include fully customizable t-shirts, for example.
How to Package and Ship Personalized Products
There are a few unique aspects to packaging and shipping personalized products that you need to be aware about in your business. It's likely that you won't have any finished products stored in bulk ready for fast shipping, so it's important that you accurately portray to customers the delivery date estimate for their product. Because personalized items are put together on a made-to-order basis, you'll need to disclose the estimated amount of time it will take for you to customize the product before it's ready to ship out to the customer. This information should be clearly stated on the product page, checkout page, and in frequent order updates via email. It's common for customers to not realize that their product needs time to put together, so it's better to disclose this information early on to avoid any confusion or unsatisfaction as they wait for their order to arrive.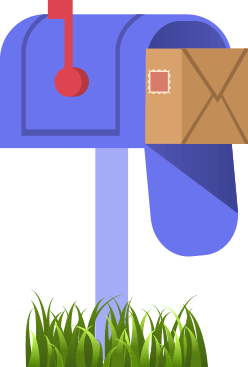 However, before you even ship your product, you need to package it. Personalization doesn't just stop at the product itself; the unboxing experience is almost as important for your customer (especially if it's meant to be a gift). Firstly, you'll need to make sure that the product's packaging is custom-fit for your product to ensure both its safety and quality presentation. Second, you'll need to employ immaculate branding on every aspect of the packaging. This doesn't mean slapping your logo on every inch of the box; utilize your brand colors and overall theme that you've established in everything from tissue paper to "thank you" card. Third, because personalized items are usually gifts, your online store should offer gift wrapping options for every product so that the customer has control down to the very last step of the process. Personalized items are typically expensive luxuries, so your packaging needs to reflect that when your customer receives it to let them know that their money was well-spent.
How to Get Started Selling Personalized Items Online
If you'd like to get started selling personalized items with a powerful eCommerce solution behind you, then Shift4Shop is the best option available. In addition to every customizable feature we've discussed, Shift4Shop includes hundreds more features and tools to help build your eCommerce website, market your business, manage your inventory, and more. Best of all, if you activate Shift4 Payments as your payment processor, you'll get access to our free End-to-End eCommerce plan which includes all our features (and no limits) for no monthly fee.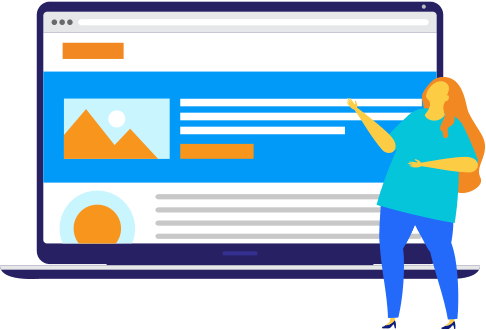 Why Shift4Shop is the Best eCommerce Platform for Selling Personalized Items Online
HTML Builder and Page Editor
Designing the perfect website for your online business doesn't have to be complicated. With Shift4Shop's streamlined website builder, you can pick your favorite website template and customize it to fit your needs with ease. You can even edit a live preview of your custom eCommerce website to see changes in real time.
Extensive Categorization
If your online store carries a wide variety of products, it's vital that your platform gives you the organization power of unlimited categorization and products. With Shift4Shop's powerful inventory control, your customers will be able to easily find the product their looking for in your catalog.
CSV Data Import and Export
Adding products in bulk to your online store is simple with Shift4Shop's robust data import and export tools. With the power of CSV files, you can easily add products, customers, tax rates and more to your Shift4Shop store in a faster and more convenient way than manual entry. You can also easily export data for anything you need.
Multichannel Selling Tools
Easily sell your personalized gifts on more eCommerce channels than your online store by integrating with Amazon, eBay, Etsy, Google Shopping and more. Keep track of all of your sales numbers from the streamlines Shift4Shop dashboard.
Powerful SEO & Marketing
Start advertising your new personalized gift business across the internet utilizing both organic and paid marketing strategies. Shift4Shop directly integrates with social media platforms like Facebook, allowing you to sell on the social media platform. You can also advertise with email newsletters and optimize your site for better SEO on search engines like Google.
Accept Online Payments
Shift4Shop is powered by Shift4 Payments, which sets up in minutes and allows you to accept credit cards and several alternate payment methods. We also integrate with over 160 payment providers so you can give customers more choices as to how they pay, such as PayPal, digital wallets, "buy now, pay later" financing, and more.
Online Store Themes for Selling Personalized Products
Build a Beautiful Personalized Gift Store in Minutes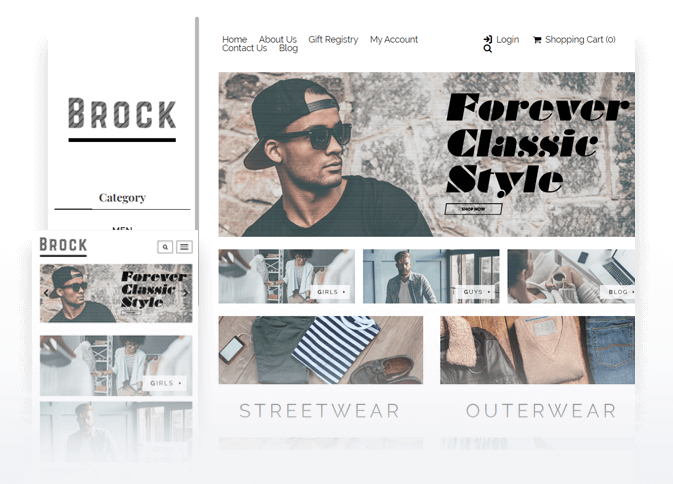 Brock
A stylish free eCommerce theme perfect for any apparel business. With large category images on the homepage and a unique sidebar category panel, customers will have an easy time navigating through your product selection to find their perfect gift.
Shift4Shop includes everything you need to sell online
Frequently Asked Questions
Where can I find equipment for personalizing products?
This will ultimately depend on the type of personalization you're doing. If you're looking for DTG printers for printing custom designs on apparel, then
Epson
and
Anajet
sell affordable printers. If embroidery is the industry you'd like to break into, then
Brother
sells a variety of computerized, automatic embroidery machines. For an affordable laser engraving machine,
Mophorn
is one of the best options.
Can I sell my personalized products on Etsy or other marketplaces?
Yes, you can! Etsy is one of the most popular online marketplaces for handmade goods, and that includes personalized products. However, Etsy isn't the best option as your online business's main source of selling. This is because Etsy has several restrictive fees and regulations that can prevent your business from selling what you want and making the most profit. By integrating your online store with your Etsy storefront, you'll be able to take advantage of Etsy's audience while having the freedom to run your business however you'd like.
Can I dropship personalized gifts?
Due to the made-to-order nature of personalized products,
dropshipping
is not the best fulfillment method for the industry. However, you can dropship products that are related to personalized items, such as gift wrapping or materials for customers to create their own personalized items (like beads for charm bracelets, for example).
What else can I sell on my personalized gift store?
Alongside your personalized products, you can also offer non-personalized items for customers who'd rather have a blank version of the item you're selling. You can also sell complementary products, such as wooden cases for your engraved pens or accessories that match your apparel. These types of products are a great opportunity to cross-sell and increase your store's average order value.