Food and Beverage
eCommerce Websites
Shift4Shop has everything you need to sell food and beverages online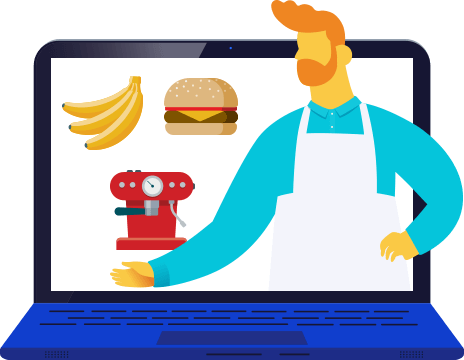 Everyone needs to eat. Most people also enjoy a bit of a "pick-me-up" during the day, which could take the form of coffee or tea, candy, or even a healthy snack. And when it comes to beverages like tea and coffee, many people become brand loyalists and will do their best to stay stocked up on their favorites, which online shopping can make much easier. For others, the real joy involves preparing their own food and beverages — covering everything from home baking and juicing, to building a complete home chef setup, or maybe even going professional and opening a restaurant. It's undeniable: whether you're thinking of food or the means to prepare it, the food and beverage industry is huge!
Shift4Shop hosts several successful food and beverage eCommerce websites that will please any palate. Get a taste of some of our clients below.
Successful Food and Beverage eCommerce Websites Selling on Shift4Shop

Sarabeth's is a world-renowned brand and multichannel business, famous for their online catalog of delicious baked goods, jams, and specialty foods; retail package goods available through special and grocery channels; and restaurants, found throughout the world in locations such as the United States, Japan, S. Korea, Taiwan, and soon Dubai. Their beloved Legendary Fruit Spread – regaled as the finest fruit spreads and jams in the gourmet industry – is now being produced in a 15,000 square-foot factory, and can be found in the finest department stores, gourmet shops, upscale supermarkets, and specialty stores throughout the U.S., the Caribbean, Canada, Japan and South Korea.
Read the Sarabeth Success Story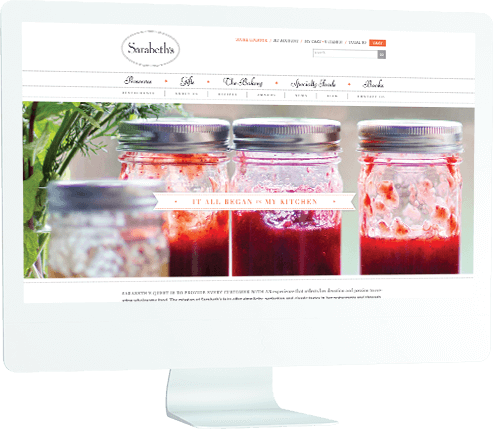 Selling Food and Beverages
Online with Shift4Shop
Shift4Shop is a versatile online store platform that makes it simple to build a food and beverage eCommerce website, whether you want to focus on the foods and drinks themselves, the supplies to make them, or kitchen equipment for home or professional use. Robust categorization ensures that even the largest inventory can be organized for easy navigation, which can be crucial for kitchen supply stores. For those selling perishables, shipping can be customized as needed to ensure freshness, including limiting delivery to a certain area if necessary. Our versatile Autoship subscription program allows you to offer customers automated, timed delivery of their favorite products, perfect for staying stocked up on coffee and other consumables that need frequent replenishment. Plus, support for age verification and high-risk payment processors make it possible for wineries and breweries to sell online.
Learn More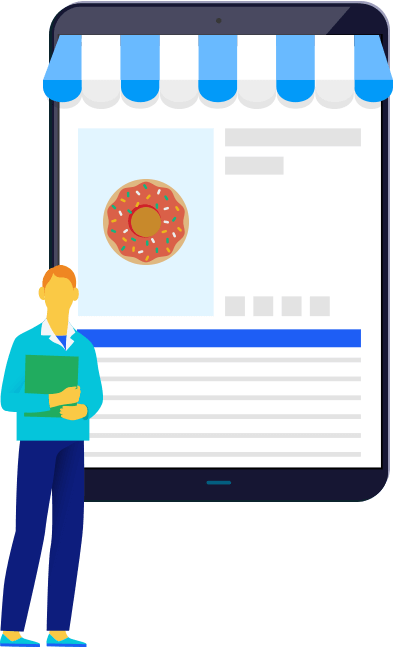 Food and Beverage eCommerce Templates
Shift4Shop's growing collection of themes includes a wide variety of free eCommerce website templates suitable for any brand and industry, all of which can be completely customized. Here are some examples of themes that are built for food and beverage eCommerce websites right out of the box.
For Any Industry and Any Business Model,
Shift4Shop is the eCommerce Solution You Need