Jewelry
eCommerce Websites
3dcart has everything you need to sell jewelry online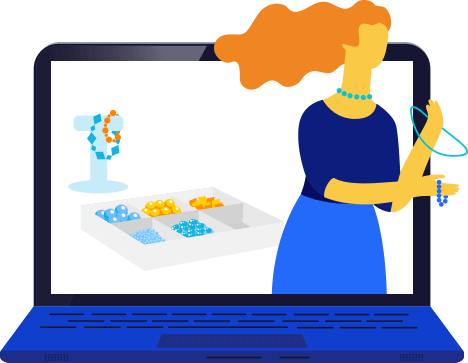 Jewelry is one of the oldest industries in the world, and is loved by people of all ages and from all walks of life. There's a favorite style for everyone, and it's common for jewelry shoppers to search online for their next new piece. Jewelry eCommerce stores can do great business by meeting the needs of enthusiastic jewelry collectors.
3dcart is the eCommerce provider of choice for several successful online jewelry retailers. Check out a few of them below.
Successful Jewelry eCommerce Websites Selling on 3dcart

Jewelry Supply, Inc. provides a huge selection of supplies for making, displaying, and packaging jewelry, serving the creative needs of large businesses and individual creators alike. One of their goals is to offer the highest-quality jewelry supplies at the lowest possible prices. Their vast online catalog is easy to navigate despite comprising thousands of products, thanks to an organized navigation structure, with custom pricing available on large orders on a situational basis. Jewelry Supply's business is online-only, with no brick-and-mortar location, so the functionality of their eCommerce website is crucial especially when serving so many customers!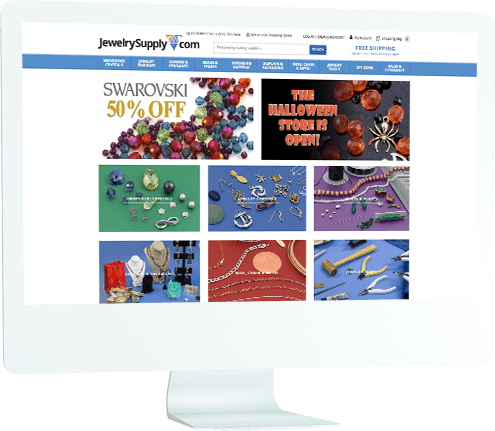 Selling Jewelry
Online with 3dcart
Do you dream of opening your own online jewelry store? Whether you want to sell handmade jewelry or you'd prefer to get your supply from a larger distributor, 3dcart has the best features for building a jewelry eCommerce website.
Since eCommerce customers can't inspect products in person, your website needs plenty of large product photos with zoom capability so shoppers can see the finer details. 3dcart has this feature and more, including unlimited categorization to keep even the biggest online jewelry catalog perfectly organized and easy to navigate. Product pages are designed to have room for all types of information including care and cleaning instructions, if needed, and unlimited product options ensure you can sell all variants of each piece, like multiple ring sizes or different necklace chain lengths.
Learn More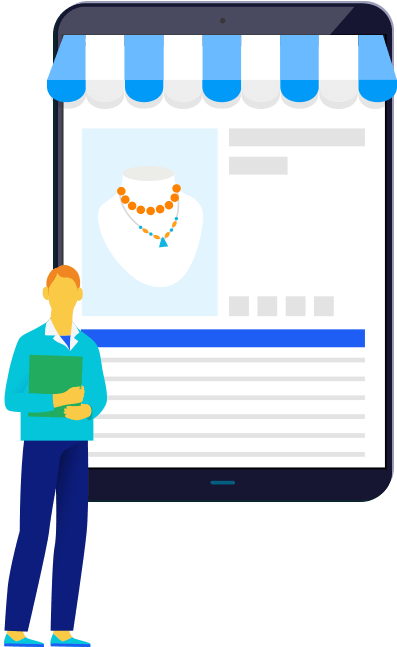 Jewelry eCommerce Templates
3dcart's eCommerce theme store contains dozens of themes, including a growing collection of jewelry website templates perfect for showing off your products to best effect. These examples below are just two of the possibilities.
For Any Industry and Any Business Model,
3dcart is the eCommerce Solution You Need