The world's best business ideas are born from personal experience, often to solve a problem someone has discovered in their own life. For Julie Ekstrom, that discovery came with the birth of her second daughter back in 2006. An unexpected need for cloth diapers led Julie down the road of entrepreneurship, and she founded Kanga Care the next year.
"The thought of using cloth diapers had never crossed my mind, but within just a few hours of being born it was apparent that our new baby girl was allergic to her disposable diapers," Julie says. "It didn't matter which brand we used." She and her husband Chad spent days trying to find a disposable diaper brand that would work for their newborn daughter, but without success — every disposable brand gave their baby a painful allergic reaction.
At that point, the writing on the wall was clear: cloth diapers were the answer. However, Julie wasn't satisfied with the existing brands, nor did she want to do it the old-fashioned way. "At the time there were only a handful of 'modern' style cloth diapers appearing in niche pockets of the market. The available brands did not fit well and leaked almost constantly," Julie says. "I did not want to use the 'old school' type rags (prefolds) you have to pin and slip plastic pants over, so I stared sewing my own design of cloth diapers for my daughter."
And just like that, Rumparooz were born.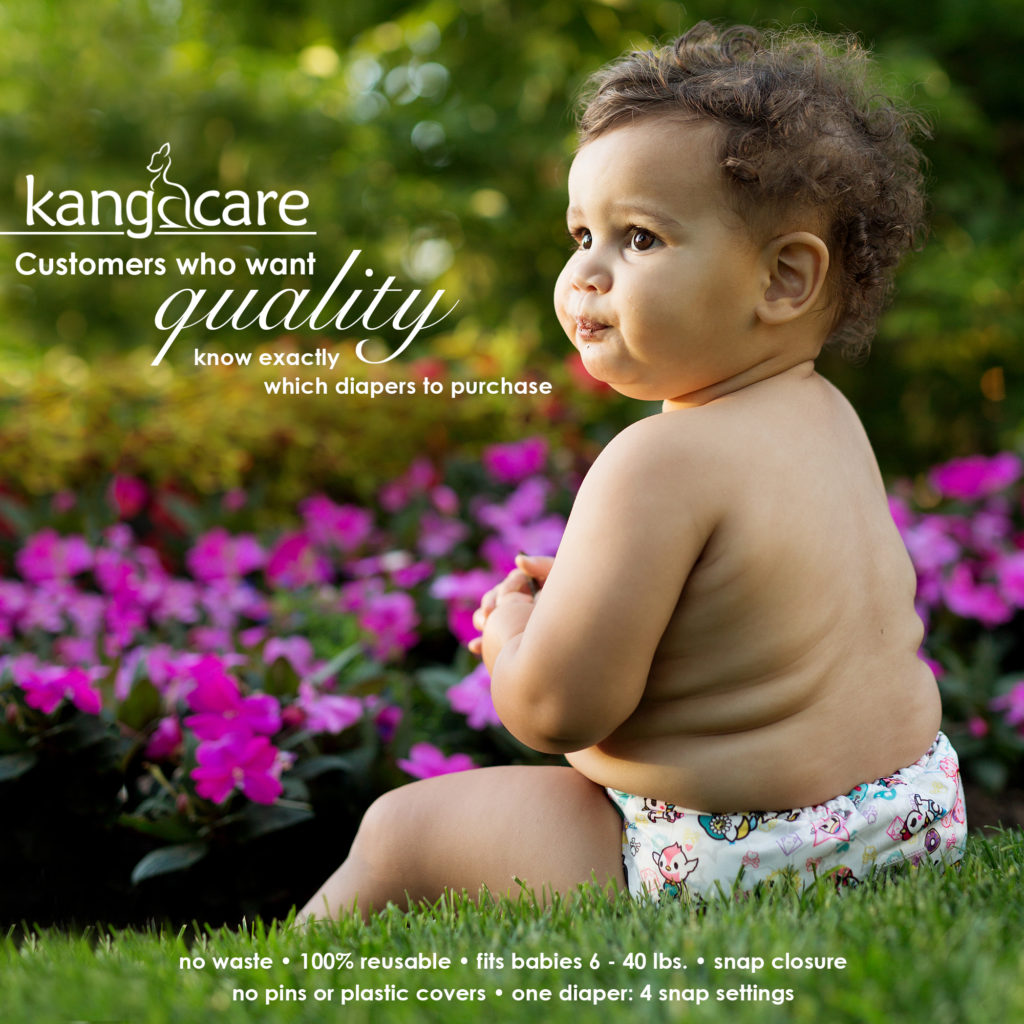 Developing a Revolutionary Cloth Diaper
Diapers need to be a lot of things: absorbent, leak-proof, comfortable, and safe. As Julie worked on her design, she made innovative changes that would elevate Rumparooz above other cloth diaper brands. "One critical feature that I added into my pattern right away was the inner gussets," she says. "This was the feature lacking in every other style of cloth diaper available — a feature that would now contain all the 'blowouts' and keep the mess in the diaper where it belongs." The US Patent and Trademark Office recognized Julie's invention, and has issued 4 patents to her since 2013.
Julie was clearly onto something. It wasn't long before friends and family started showing interest in buying Rumparooz from her, and word began to spread. "Over a short period of time this led to stores contacting me to open wholesale accounts," Julie says. "The popularity took off nearly overnight and hasn't slowed down since!" This led her to found Kanga Care, LLC in 2007, based in Golden, Colorado.
Kanga Care Goes Online
In March of that year, Julie decided to break into eCommerce. Kanga Care's first website was launched… and crashed hard within 24 hours due to an incredible amount of traffic. "I received more orders then I could possibly even make in 9 months," Julie says. "I spent a few days contacting customers to let them know how long it would be before their order would ship and gave them the opportunity to cancel their order." But people were willing to wait: not one single customer canceled.
Julie recognized this as a signal that Kanga Care had massive potential as a brand. She seized the opportunity, adjusting her prices and relaunching the website with estimated shipping dates visible on new orders. Customers kept rolling in, eager to get Rumparooz for their own precious little ones.
Kanga Care was headed for success, but that meant the company needed to rise to the challenge. Increasing demand began to overwhelm their supply — Julie made each diaper by hand. "We can account for around 2,200 diapers that I made before we started outsourcing production," she says. "I still create each pattern and product that we make, but we now have a factory that takes care of the production."
Kanga Care also quickly outgrew their eCommerce platform and within a couple of years, chose to move to Shift4Shop. Some retailers that were buying wholesale from Kanga Care recommended Shift4Shop and it seemed like a natural solution. "I would say the best thing about Shift4Shop is the ease of use and the flexibility based on your knowledge and skill level of creating a website," Julie says. "It can be very 'plug and play' quick and easy to get a store up and running fast. It is also endlessly customizable with hundreds of advanced features and tools to make everything from product upload to template design a snap."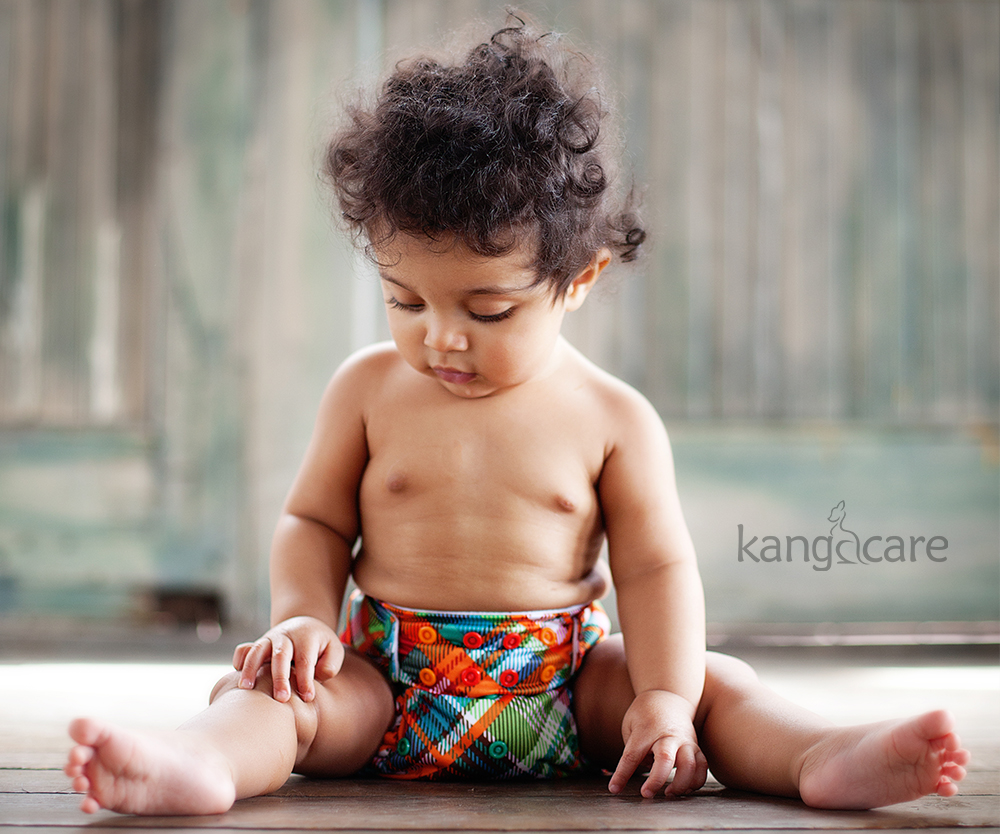 Making Cloth Diapering Accessible on a Budget
As Kanga Care continued to grow, Julie and Chad remained on the lookout for new features to help serve the needs of their customers. The Ekstroms believe no one should have to compromise when it comes to the health of their children, and as firm supporters of cloth diapering, seek to make it accessible to as many parents as possible. "Our main focus is on the environmental and health benefits of a chemical-free reusable diaper and accessories," Julie says, but it's much easier on the budget as well, saving thousands of dollars in the long run. "For a family to purchase everything they need to cloth diaper from birth to potty training it will cost around $450 – $500. This is already a massive savings over buying disposable diapers, which will cost a family $3,500 (per child) in just the first 3 years."
Still, $500 up front can be difficult for some families. Kanga Care sought a way to help new parents afford the investment. "We started looking into 'buy now, pay later' solutions as we started seeing them pop up on other websites as a payment option," Julie says. "We knew that it would be an appealing option for our customers." To give their customers the ability to finance purchases, Kanga Care chose Sezzle, the leading US-based "Shop Now, Pay Later" payment platform.
Benefits of a Buy Now, Pay Later Solution
Sezzle works by allowing customers to split their purchase across 4 payments in a 6-week period, which are clearly listed on the product page before the item is added to the shopper's cart. Customers can be approved immediately with no impact to their credit scores, and Sezzle does not charge interest on payments. It's an innovative, straightforward way to help customers increase their purchasing power without the downsides that come with typical credit. Merchants are paid the full amount up front, with Sezzle assuming all risk associated with potential fraud and repayment, making it just as convenient for sellers as it is for buyers.
As shopping demographics change, it's crucial to remain on top of the needs of the customers a business is trying to target. 67% of Millennials don't have a credit card, so a solution like Sezzle is often their only means to buy a product that would normally be outside their budget. "Every day we have new families who make the decision to cloth diaper their child," Julie says. And while disposable diapers are several times costlier than cloth diapers like Rumparooz, disposables can be more affordable in the short term.
"The biggest difference with disposable diapers is the cost is spread out, package by package, over weeks, months and years," Julie explains. "The cost of cloth diapers is usually an up-front, one-time purchase." This leads to situations in which parents who would prefer cloth diapering end up needing to rely on disposable brands simply because that's what they could afford at the time. But by implementing Sezzle, Kanga Care has given customers access to the best of both worlds by taking the sting out of the initial investment. "Sezzle allows us to offer a payment solution that will break up a sizeable purchase into much smaller, manageable payments that are spread out just like buying a package every couple weeks," Julie continues. "Our favorite thing about Sezzle is the relief it offers our customers, making the upfront investment for cloth diapering possible for all families!"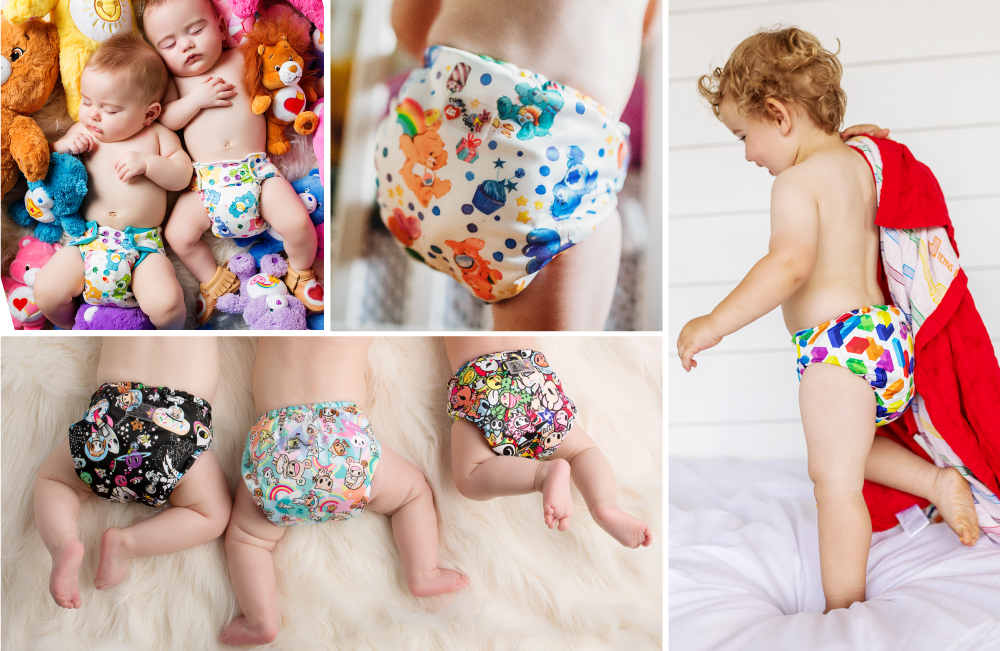 From Inspiration to Success
Kanga Care has been doing brisk business since its beginnings and has become one of the foremost brands in the cloth diapering industry, with a well-deserved reputation for excellence. Julie remarks on Kanga Care's biggest milestones. "The past 13 years have been filled with hundreds of notable moments. One of the big ones would absolutely be when my first patent was published, soon to be followed by 3 more. Another milestone was when we were approached by our first licensor brand, tokidoki, to do a print collaboration across our product line. We have since partnered with brands like Care Bears and Tetris with more waiting in the wings. As Kanga Care continues to grow we have designs and prototypes for new products, prints and collaborations."
Julie cites the close relationship Kanga Care has with its customers as a source of continued inspiration that also keeps the company passionate and grounded. "Kanga Care has grown organically and we plan to keep it that way. We have a very close relationship with our customers and fans. Tapping into that community gives us enthusiasm and is the fuel we burn. Growing at a pace that we can manage is important us because we never want to lose touch with the very people that we are making these products for."
One way Shift4Shop has helped nurture that relationship is through the built-in Reward Points module. "We have a lot of fun with the Reward Point feature, which has helped us build an incredibly loyal customer base," says Julie. "They appreciate the kickback for cash spent as well." Logging into the Kanga Care website with Facebook, another Shift4Shop feature, is also very popular. In fact, one reason Kanga Care chose Sezzle is because of its seamless integration with Shift4Shop, along with its easy user interface.
Adding Sezzle has proven to be beneficial for both Kanga Care and its customers. Now, more parents than ever before can invest in healthy, environmentally-friendly cloth diapers, and the numbers show they're doing just that. Kanga Care has seen its Average Order Value increase by 27% and its revenue by 54% since deciding to use Sezzle.
Kanga Care: Growing by Leaps and Bounds
Parenthood knows no demographic — new parents can be in any situation, with any kind of budget. The well-being of their new baby is also central to their lives, even without allergies such as those suffered by the Ekstroms' daughter. By revolutionizing cloth diapering, Kanga Care has had a vastly positive impact on countless families, and by choosing to offer "Shop Now, Pay Later" via Sezzle, the company has made their diapers more affordable than ever. Their eCommerce website through Shift4Shop provides the shopping experience parents want, and Kanga Care continues to provide industry-leading cloth diapering solutions at affordable prices. It's a win-win situation for everyone!