The Keep Life Tasty success story
Imagine making a discovery by accident, sharing it with family and friends, and then realizing you have a potentially successful product. That's exactly what happened to LLance and Lori Kezner when they ran out of their homemade salad dressing. The remaining garlic at the bottom of the jar proved so delicious that they decided right then and there to create a new recipe based on it. This garlic-finish, as they called it, became so popular among their family and friends that people were telling them they wanted to buy it. And so, GarLic It!® was born.
But this was only the beginning. The Kezners love being creative in the kitchen, and as their product line grew, they expanded their business as Keep Life Tasty. The central focus of their business is to reimagine food and beverages and bring healthy, convenient, and affordable products to customers everywhere. They have a strong emphasis on comfort food, which people can enjoy to help soothe their stress and anxiety — especially important in the unsettling climate of 2020 and the COVID-19 pandemic.
Perhaps the ultimate comfort food is Millie's Sipping Broth, named after Lori's mother. It's a savory broth in a bag that can be steeped like a tea, invented by Lori when she sought to recreate one of her mother's most delicious soup recipes in a more convenient form. Knowing she was onto something, Lori ran a successful Kickstarter campaign and brought Millie's Sipping Broth to market. In 2017, it became the first ever broth to win "Outstanding Hot Beverage of the Year" at the Fancy Food Show. Today, it's available in several different flavors, all of which are gluten-free, vegan, and keto-friendly.
Besides GarLic It!® and Millie's Sipping Broth, Keep Life Tasty also sells a wide selection of other delicious (and comforting) products. Today, the Kezners have been in business for over 10 years. They are based out of Bellevue, Washington.
The right recipe for an eCommerce website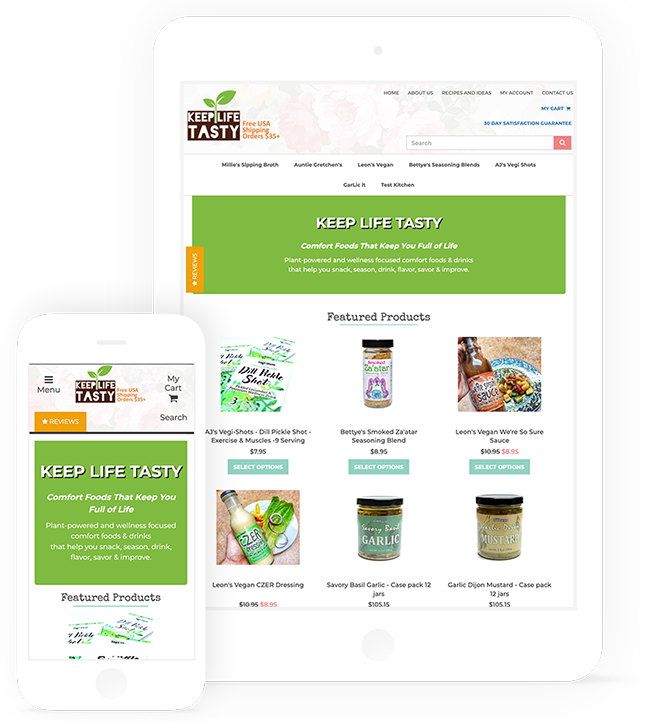 Keep Life Tasty has been selling online for about 6 or 7 years. LLance remembers the business's break into eCommerce as a bit less than ideal. "I was using something that came with my domain hosting company — it was just kind of like a little starter kit," he says, "and what we realized quickly is that we needed something a lot more robust."
The search soon began for an eCommerce platform that would serve the needs of the Kezners' growing business. LLance discovered Shift4Shop by researching other companies in the same type of industry, which is always a great place to start. He realized many of these businesses were using Shift4Shop, so he decided to give it a try himself.
He is quite pleased with the results, and with the large number of features Shift4Shop has to offer. "I think the best thing about Shift4Shop is I can use features that make us seem like a much bigger company than we really are, without having to pay thousands of dollars a month," he says.
Since Keep Life Tasty sells wholesale as well as direct-to-consumer, LLance notes that the Customer Groups feature is one of his favorites — especially since Shift4Shop includes it right out of the box, with no custom programming or pricey apps required. "One of the best features I think, for the money, is the ability to segment customers and show them different pricing," he explains. "Some other companies charge $1,200 a month for that same feature, which is insane."
LLance says he would definitely recommend Shift4Shop to other businesses, and he already has. "In the food business, there are all kinds of companies that share resources, so whenever someone asks me, I tell them 'definitely go with Shift4Shop, you get way more value for your dollar.'"
What's cooking for the future?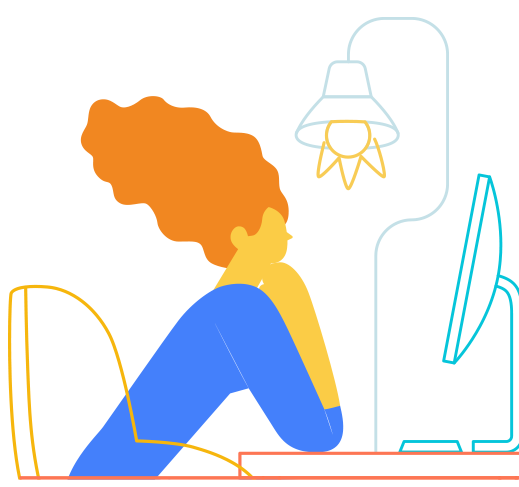 LLance and Lori continue to innovate in their kitchen, and with a history of experimentation leading to successful products, new recipes seem likely to be on the table at any time. In fact, the Kezners share their new product ideas in the Test Kitchen section of their website, giving customers a chance to try limited-time new recipes before they hit the market. Just as always, all their new products continue the tradition of being dedicated to all those who have influenced them and inspired their creativity.
LLance looks forward to continuing to expand in the future. "We hope to really push the volume of our business," he says. "The food business has been a recipient of a lot of attention during these crazy times, and we're just hoping that we can keep up our infrastructure and the ability to ship directly to customers, and grow as the demand hits."
Such growth would be a win-win situation, not just for Keep Life Tasty, but also for customers everywhere who look forward to their next cup of Millie's Sipping Broth or can't wait to try the next flavor of GarLic It!® and other products. Many loyal customers would say Keep Life Tasty has succeeded in its mission to bring comfort food and a family atmosphere to them, even during the most trying of times. LLance feels similarly about his eCommerce platform: as he puts it, "Shift4Shop has been right there with us the entire way."