Kitchen Restock Rocks with 3dboost
Kitchen Restock sells commercial restaurant equipment to all types of customers throughout the United States, from big names like The HoneyBaked Ham Company and Ruth's Chris Steak House to regular households just looking for the highest-quality appliances for their home kitchen.
Their catalog is extensive: Kitchen Restock carries everything a kitchen needs, large and small, focusing on long-trusted brands with a solid reputation for reliability. From hot dog vendors to pizzerias to high-end restaurants, they have the required tools for all kinds of kitchen workers, everywhere. Plus, Kitchen Restock offers lower prices to members, including competitive price matching. The quality of their products and excellent design of their site have resulted in over 13,000 satisfied customers.
While their parent company Johnson-Lancaster and Associates has been in business for over 30 years, the Clearwater, Florida-based Kitchen Restock only began selling online with Shift4Shop in 2014. In these two short years, their business has flourished, reaching $1 million a month in sales. They have continued to press their advantage, keeping an eye on new opportunities to continue expanding.
Wanting to implement some new marketing campaigns, Kitchen Restock soon turned to the Shift4Shop module 3dboost. The company needed a simple way to create multiple, flexible modals that could be customized to match their brand, and 3dboost fit the bill perfectly. Kitchen Restock's approach to 3dboost was guided by sound business decisions. They arrived at their chosen campaigns by starting slowly and paying attention to the data and feedback they received for each modal. Using this strategy, they were able to create the perfect popups to build successful campaigns to enhance their online store and drive their already-high sales to the next level. Their reasoned, intelligent approach to their implementation of 3dboost assures that they are getting the most out of the app.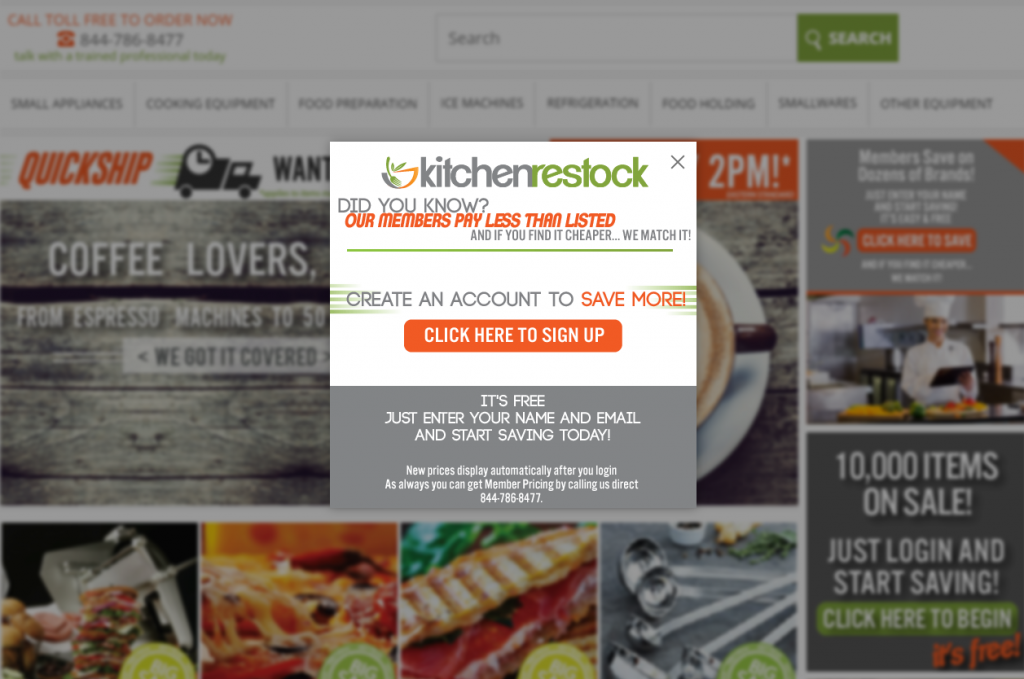 3dboost offers full control over every aspect of your modal campaigns, including where, when, and why they appear. The content of the popup box is also fully customizable for a variety of uses. For example, one popup used by Kitchen Restock was a timed offer that would appear after a short delay to inform visitors of discounts they could receive if they registered and logged in. This offer was a perfect tool to entice customers to register for membership, as well as to remind repeat customers to log in and receive the best deals.
Kitchen Restock has been using 3dboost for 6 months and are quite pleased with the module and its results. Business continues to flourish and they look forward to many more prosperous years.
Learn more about 3dboost here.