The TruTech Tools success story
Since 2007, TruTech Tools, LTD has been a major supplier of testing equipment for energy auditors, HVAC/R technicians and home inspectors. Located in Akron, OH, the company has scaled quickly over its existence, outgrowing several offices and accommodating a growing staff of full-time employees.
Bill Spohn founded TruTech Tools alongside the father-son team of Jim Bergmann, Jr. and Jim Bergmann, Sr. The business was originally envisioned as a "hobby" for Jim Sr. during his retirement. At the time, Jim Jr. and Bill both had full-time jobs. But TruTech Tools began to show amazing potential.
What began as a startup business run out of an upstairs bedroom has become a successful operation complete with a warehouse, a calibration and repair lab, and a trained customer service staff. Best yet, the business shows no sign of slowing down, and only adds to its success each year. Today, TruTech Tools is one of the largest online stores in the Heating, Ventilation, Air Conditioning, and Refrigeration (HVAC/R) industry. The business sells tools and test instruments to serve technicians and inspectors alike, with customers in both the US and Canada.
After making sales of about $70k in their first year in business, it became clear that this new endeavor was much more than a retirement hobby. Bill bought out most of Jim Sr.'s share in the business when he started looking for a buyer in early 2009. By then, TruTech Tools was pulling in $750k. Bill had kept a close eye on the market and was prepared to take the plunge into owning and running the business full-time.
By the third year, TruTech Tools had grown astronomically, with a revenue of $2.5 million. The company has made the Inc 5000 list 5 separate times: in 2016 (#3962), 2018 (#4509), 2019 (#4643), 2020 (#3916), and 2021 (#3443). They plan to reach a revenue of $30 million in 2022.
In 2014, Bill bought out the rest of the company ownership with his trusted business partner Eric Preston. While Jim Sr. passed in 2016, his contribution to TruTech Tools lives on with every happy customer they serve. Bill and Jim Jr. have continued a great friendship and business relationship. Any type of growth and change can be painful, but as TruTech Tools can attest, it can also be a huge success.
"We do 99.9% eCommerce," Bill says, noting that TruTech Tools sells only from their own website, without Amazon, Walmart, Sears, or other marketplaces. It's a true testament to how powerful an online business can become.
But how did TruTech Tools get online? Just like any other business, they faced problems in the beginning. Let's see how they solved those problems… and what decision they made in 2008 that blew the roof off their eCommerce potential.
Breaking into eCommerce
(without breaking the bank)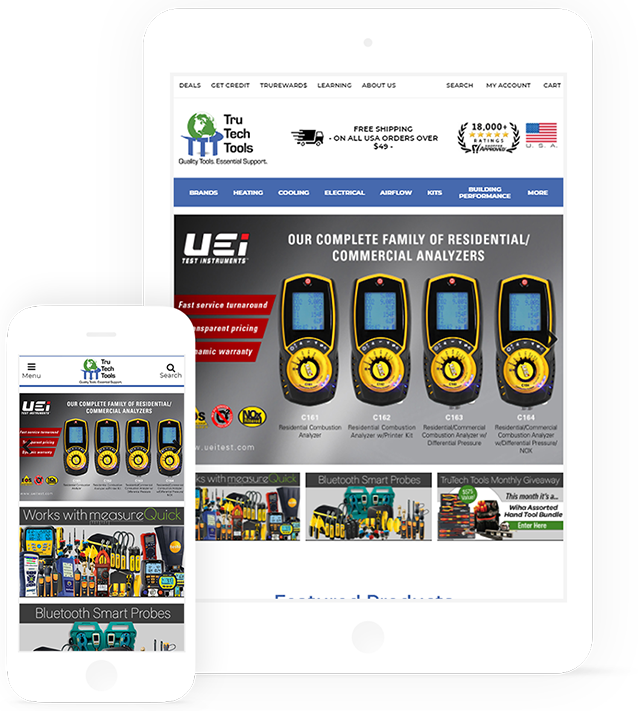 Everyone has to start somewhere. For TruTech Tools, their eCommerce journey started with an online store designed by a talented high school student. They chose Zen Cart as their supporting shopping cart software. Jim Bergmann explained the situation in a 2012 interview during his time as TruTech Tools CTO. "As a small business, we looked for the lowest barrier to entry, and Zen Cart was free. But hardly anything is really free. We found there was a huge tradeoff for website novices in that there was no customer support."
Without support, the team had a tougher time dealing with issues. To make matters worse, their site experienced frequent downtime, sometimes due to the cart itself and sometimes from their own doing. Jim was a service technician by trade, without any working knowledge of how to run a website. In addition to support, the TruTech Tools team was looking for guidance and best practices — neither of which they found with Zen Cart.
By 2008, it was clear Zen Cart wasn't going to allow TruTech Tools to grow as quickly as they had envisioned. Their competition was simply outranking them consistently on a lot of products. Jim knew there had to be a better way.
Eventually, he came across Shift4Shop. "Shift4Shop was light years ahead of Zen Cart in terms of what we needed our software to do," Bergmann says. "It was the perfect platform to continually learn more about running an online store. We wouldn't be where we are today without it."
Jim cites three main reasons for the switch to Shift4Shop:

Strong Support Staff
Jim says that he can "pick up the phone pretty much any time of day and get help with managing the product." Shift4Shop features 24/7 phone support in addition to email and live chat resources. "Everything a growing online retail business needs to stay on track," Jim says. Their current webmaster, Hayden Smith notes, "It's a huge benefit being able to reach out to a Shift4Shop Technical Account Manager when unavoidable issues arise which happen with any eCommerce platform. Having someone always available for support is critical to success."

In-depth eCommerce Learning Resources
"Starting with limited eCommerce knowledge, we were able to learn and excel quickly based on Shift4Shop's library of information," Jim remarks. The TruTech team easily learned tricks like how to upload products and get them indexed by Google. "We've outpaced even the manufacturers in search results, thanks to strong content and the formula that Shift4Shop has put together."

Solid Foundation for a Business
According to Jim, "A lot of people try to design their website, then sit down and try to find a product that fits it. We needed a framework that would hold our product steady. Shift4Shop is a proven example of a solution that works for eCommerce." After finding the right solution, they put it to the test.
Defeating other eCommerce challenges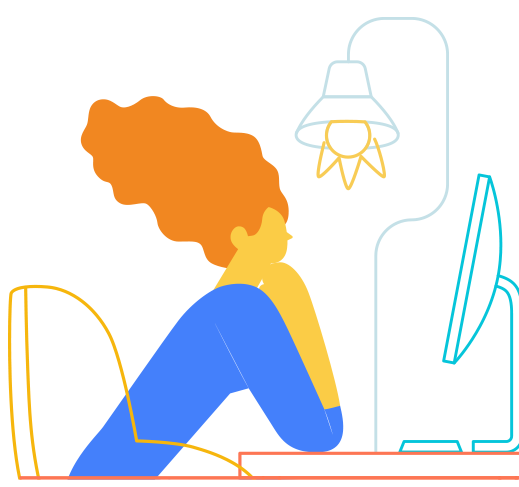 Running a business isn't without its challenges, and TruTech Tools has had its fair share of them. "It's nice to have a team you can rely on when things go wrong," Jim explains.
Jim shares the story of one situation. "I was working with the importing/exporting feature on our store. I made some changes and lost formatting on the whole site. That kind of mistake can cost our store thousands of dollars. Luckily for us, we were on the line with Shift4Shop support staff. They understood the urgency and made it a priority. After a few hours, we were back up and running, minimizing any downtime or losses in sales.."
Overall, Jim says Shift4Shop has been an extremely reliable sales partner. The team uses third-party software to monitor site uptime. According to TruTech Tools statistics, uptime is "way into the high 90s." Downtime is practically nonexistent and only lasts for a few minutes in the rare instances it occurs.
Shift4Shop's robust feature set has proven to be a great resource for the business. Four crucial functions have come in handy:

Customer Relationship Management
TruTech Tools does a lot of business over the phone in addition to online sales. As a result, the company requires a strong customer relationship management (CRM) platform. Shift4Shop delivers strong features for managing customers, offering the TruTech team the ability to manually input phone sales for full sales tracking.

Time-Saving Marketing Tools
Email marketing is more effective when it includes a personalized touch. Using Shift4Shop's autoresponders, TruTech sends out special messages to different types of customers, including thank you notes, calibration reminders, notifications when consumable products are due for replacement, customer satisfaction surveys, coupons and more.

Versatile Integrations:
As TruTech grew over the years, they started looking for more software to add to their toolbox. For example, they switched their email marketing to MailChimp, and thanks to Shift4Shop's integration the transition was smooth and easy. They have used systems like Kount and NoFraud to protect their business from fraudulent transactions.
Shift4Shop's features demonstrate another level of reliability for Hayden. "Shift4Shop's integration with GoDataFeed is critical for keeping our online advertising in tip-top shape."
One of the most important results of the switch to Shift4Shop is difficult to put an exact number on. Hayden refers to the powerful built-in SEO in the Shift4Shop software. "Before Shift4Shop, the majority of our traffic came through pay-per-click (PPC) advertising. Now, more of our traffic comes in organically. It's an important part of profitability when you can make these changes."
Building for the future
In the first full year TruTech Tools switched to Shift4Shop (2010), the business grew by 37 percent. Over the last 11 years, the company has experienced YOY growth of 22% to 34% 8 times.
By 2010, the company had expanded to include 30 product lines and logged another 20 percent increase in sales.
Growth has been steady since then, and every year has been better than the last. In early 2019, TruTech moved from the 4,000 sq. ft. facility they'd had since 2012 to a 15,000 sq. ft. facility to accommodate their growth in inventory and staff. Their sales goals have been exceeded every year for the last 6 years.
"It doesn't matter how great of a house you build," Hayden adds. "Everything comes down to how solid your foundation is. Shift4Shop has been that foundation for TruTech Tools, from our days as a small startup up until the present."
In fact, Shift4Shop has continued to grow along with TruTech Tools. The development of Shift4Shop's Core Template Engine brought new possibilities to website development, including mobile-first responsive design and loads of new features. Improved SEO, new Shift4Shop modules, and numerous other tools are either built into Core themes or require them to function. TruTech was able to transition their existing Shift4Shop website onto the Core engine while keeping their unique look and feel, thanks to Shift4Shop's Core Conversion service.

"It doesn't matter how great of a house you build, everything comes down to how solid your foundation is. Shift4Shop has been that foundation for TruTech Tools, from our days as a small startup up until the present."
– Hayden Smith,
TruTech Tools Webmaster
TruTech Tools and Shift4Shop:
A Dream Team for eCommerce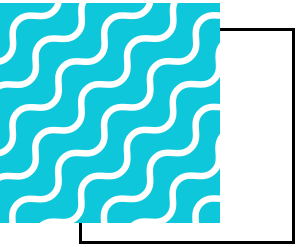 TruTech Tools has undergone an evolution, Bill points that their business has moved physical locations several times to handle their growth, but they've only switched shopping cart software once. The company gives much of the credit for their expansion to their eCommerce platform.