How to Make Soap and Sell it Online
Sell handcrafted soap online with the best eCommerce software
An Online Soapmaking Business is Good, Clean Fun
There are certain products that everyone is going to need, no matter who they are. One of these is soap… but for some customers, not just any soap will do. They're looking for natural, homemade, or other alternative soaps rather than the usual types you can find at the grocery store. If you love to make your own soap, or you want to learn how, why not start an online business to sell your handcrafted soap online?
Of course, you'll need a solid business plan and the tools and resources to put it into action. Starting and growing a business is always challenging, but can be rewarding and profitable enough to make every step worth it. Plus, if you have the right eCommerce software on your side, you'll be equipped with the best tools for managing your inventory, reaching out to customers, and becoming a leader in your industry. Shift4Shop has everything you need to build a full-featured online store and grow your business to the heights you want to reach.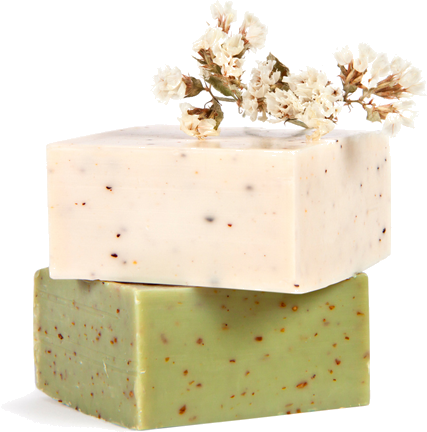 Soap Products You Can Sell Online
Handcrafted soap is a complex industry, and in fact, this is a major part of its appeal. Soapmakers love to come up with their own proprietary mixtures and fragrances, and are often passionate about finding their new favorite recipe. Selling your soap online is the best way to share this interest with customers everywhere.
There are almost infinite possibilities when you decide to make soap, and many soapmakers create their recipes based on their own interests or the resources available to them. For example, if you have easy access to a steady supply of goat's milk, you could base your soapmaking operation around it as a primary ingredient. Of course, if you want to offer your customers more variety, you can also source your ingredients from any reliable supplier. Even if you only want to make one general type of soap, you can still offer plenty of choice by making soap in different colors, fragrances, shapes, and more.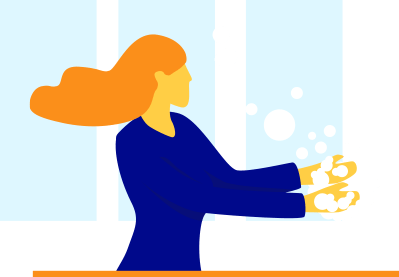 Summary of Types of Soap and Related Products to Sell Online
Goat's milk soap
Glycerin soap
Aromatherapy soap
Beer soap
Soap for sensitive skin
Shea butter soap
Oatmeal soap
Unscented or fragrance-free soap
Soap in different sizes and shapes
Natural shampoo
Body butter
Bath bombs
Bath supplies (natural sponges, washcloths, scrub brushes, etc.)
Soapmaking supplies (molds, pre-made bases, essential oils, etc.)
These are just examples of the types of products an online handcrafted soap store could sell, and each entry on the list could itself represent dozens of items. For example, a store could specialize in goat's milk soap and still produce an entire product line covering different mixtures, colors, and scents. We've also included soapmaking supplies on the list since you may want to help others get into your favorite craft rather than worrying about competition. As with many handcrafting industries, soapmakers are often very community oriented and happy to share knowledge!
Legal Requirements for a Soapmaking Business
Before you continue, you first need to be aware of any restrictions or regulations applying to soapmaking businesses in your area. This is dependent on your country, state or province, and city. Some regulations are broad and apply to anyone starting a business, while others relate to the soapmaking process itself. For example, in some countries, you'll need a dedicated soapmaking space to help ensure purity, while in others, the typical business licenses are enough. Always research the laws in your area before you commit to a business.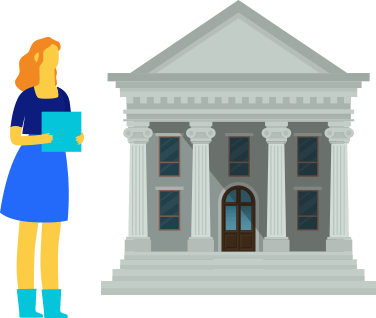 How to Make Soap
There are three general ways to make soap. While you can always come up with your own special recipes and scents, each method follows its own procedure. It's up to you which method you follow, and you should choose based on the resources available to you and the type of results you're looking for. Of course, if you want to offer many different kinds of soap on your eCommerce website, you can always use multiple methods to create a variety of products.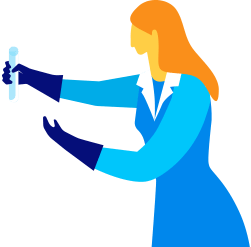 Tips for Packaging and Shipping Soap
The way you package and ship your soap should account for regulatory requirements, customer expectations, and product condition. Basically, this means your packaging should include the right information, and both it and your shipping procedure should please customers and ensure the integrity of your soap shipments.
Laws require you to list the ingredients of your soap somewhere on your packaging, in order of greatest to least proportions. Make sure you're up to date on the regulations in your area, as well as those of any other country to which you intend to ship. Of course, you'll also want your logo and other branding visible, so consider this when you plan your packaging design.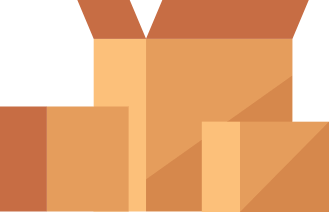 Most people who buy handcrafted soap are also interested in reducing waste, so it's a good idea to avoid plastic wrap. Instead, use paper. For shipping, bars of soap should be prevented from coming into direct contact with each other to avoid them sticking together in case of moisture, so wrap each bar completely. Some online soap merchants wrap their bars in fabric, which can double as a free washcloth.
If you sell any of your soap in person, it can be good to leave much of the bar uncovered (or have a sample available for customers to pick up and smell), but you still need enough packaging to display the required information and to allow customers to handle the bar without touching the actual soap. For both storage and shipping, you need to avoid extreme temperatures and moisture, so be sure to ship promptly and include silica packets if needed to help avert condensation. The process and ingredients you used to make your soap will affect its tolerance for moisture and temperature, so be prepared.
Selling a Recurring
Handmade Soap Subscription
What's better than handcrafted soap? Never running out of handcrafted soap! Your most loyal customers will do their best to keep some of your soap stocked up at all times, so make it easier for them with a recurring subscription. Shift4Shop's Autoship™ Recurring Orders module will allow you to offer subscriptions so customers can sign up to automatically receive your products on a customizable frequency. This is a great way to keep your customers happy and earn repeating income.
You can also use Autoship™ to sell a subscription "box," which you can fill with various products each period. Random items and themed boxes are both popular, and customers look forward to receiving a surprising and new collection of items. If you decide to offer subscription boxes like this, take extra care with your packaging and presentation to ensure a fun "unboxing" experience. This makes it more likely for customers to make unboxing videos and share them on social media, which brings attention to your brand.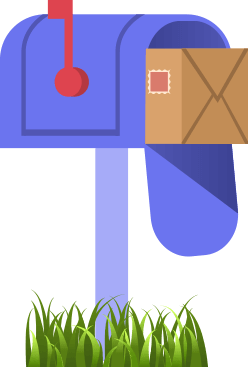 How to Sell Soap in Person and Online
Just because you're selling soap online doesn't mean you can't also sell it face to face. Craft shows and farmers' markets are both popular venues for handcrafted soaps, or you may even decide to open your own brick-and-mortar store one day. Of course, you'll need a POS (point of sale) system, and preferably the right software to keep your inventory consistent between your online and offline sales.
Shift4Shop integrates with Harbortouch, a leading POS module that synchronizes your inventory (and customers, too) between your face-to-face sales and those from your online store, so you won't need to do extra work to keep track of your stock between these channels. This reduces the amount of work required for you to run your business while keeping everything organized.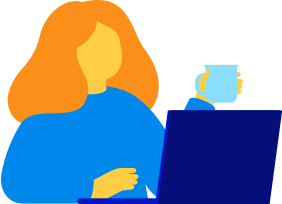 Build a Community of Soapmakers
We mentioned earlier that soapmakers are community minded (which is common among crafters), so you may want to welcome hobbyists to use your website as a learning resource and supplier. If you'd like to go this route, you can sell soapmaking supplies alongside your own soaps, plus you'll have an excellent opportunity for SEO (search engine optimization).
Search engines prefer useful content, so you can fill your site with valuable information for aspiring soapmakers. Shift4Shop makes it easy to add new pages to your website, so you can publish guides and instructions that will appeal to both humans and search engines. You can also use the built-in blog feature to post news, reviews, and other fresh content on a regular basis.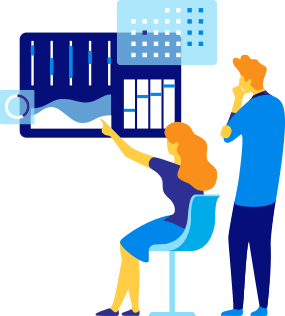 If you'd like to monetize your soapmaking guides, you can sell digital downloads using Shift4Shop's built-in tools. If you want to provide information for free but also give your readers a way to "give back," you could set up a donation area, or alternately you can offer PDFs or other downloadables for sale alongside the free content. Just state on your site that customers can download the same information for a small fee as their way of saying "thanks."
Successful Stores Selling Homemade Soap Online
Online Handcrafted Soap Stores Thriving on Shift4Shop
How to Get Started Selling
Soap Online
Shift4Shop is the best eCommerce software for building and growing an online soap business. We've already covered a few highlights, but Shift4Shop also includes hundreds of other tools for taking care of every aspect of your business. You can easily build a website, sell across multiple channels, maintain customer relationships, and much more. Best yet, if you choose Shift4 Payments as your payment processor, you can access our free End-to-End eCommerce plan which includes all our features (and no limits) with no monthly fee. No other eCommerce platform can offer a completely free, enterprise-grade plan!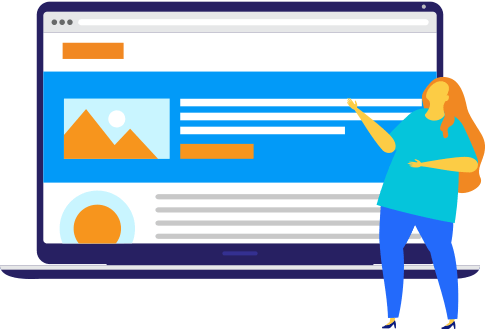 Why Shift4Shop is the Best eCommerce Platform for Selling Handcrafted Soap Online
HTML Builder and Page Editor
Building a website doesn't have to be difficult. Shift4Shop is a complete eCommerce website builder with numerous templates that can be used right out of the box, or customized as you see fit. You can create a website that fully matches your brand with no need for coding knowledge.
Deep Categorization
As your inventory grows, you'll need ways to keep everything organized for easier shopping. With Shift4Shop, you can create unlimited categories and subcategories, so it's a breeze to sell dozens of types of soap and hundreds of supplies if you plan to create a large store.
CSV Data Import and Export
Want to add lots of products at one time? Shift4Shop includes robust data import and export tools for product, customers, tax rates, and more, so you can upload it in bulk rather than entering information manually. Data export is also included in case you need it.
Multichannel Sales Tools
Expand your handcrafted soap brand by selling across multiple channels including Amazon, eBay, Google Shopping, and more. Gain exposure to millions of potential customers and keep track of all your sales in a single, centralized location: your Shift4Shop dashboard.
Powerful Marketing and SEO Tools
Spread the word over social media, including both organic and paid marketing. Sell right on your Facebook Shop, fully synchronized with your website. Plus, create email newsletters and beat the search engines with the best built-in features in the industry.
Accept Online Payments
Shift4Shop is powered by Shift4 Payments, an industry-leading solution for accepting credit cards and several alternate payment types. We also integrate with over 160 payment processors so you can give your customers plenty of options. Accept PayPal, digital wallets, international payments, and even bitcoin and much more.
Online Store Themes for Selling Soap and Soapmaking Materials
Build a Fresh, Wholesome Online Soap Store in Minutes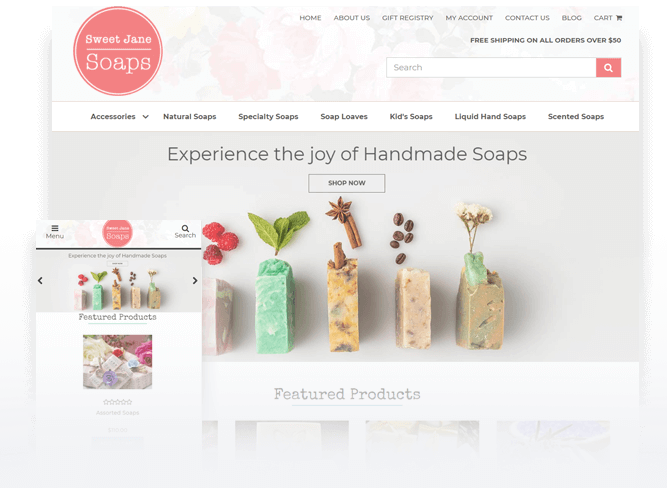 Sweet Jane Soaps
A clean and attractive free eCommerce website template made to sell handcrafted soap right out of the box. A sticky dropdown menu remains on the page as the customer scrolls, making navigation easy, and you can showcase featured products, current promotions, new releases, and more on the front page.
Shift4Shop includes everything you need to sell online
Frequently Asked Questions
What do people look for when buying handcrafted soap?
To successfully run a handcrafted soap business, be aware of what you can offer that customers can't simply get from the corner store in their neighborhood. They want unique, handmade, top-quality soap, not anything generic! This is why it's crucial for you to build a strong, memorable brand. You need a name and logo that help represent your value, and you should ensure that you produce a high-quality product that customers will want to purchase again and again. Relationships are also vital in this industry, so stay on top of customer service and always do your best to provide an exceptional experience.
Are there business resources available specifically for soapmakers?
Yes! Earlier we mentioned the
Handcrafted Soap and Cosmetic Guild's website
as a wonderful source for complete soapmaking instructions, but they also have tons of other resources to help you build your business, get insurance, and more.
Why do I need my own website instead of selling on Etsy? Isn't Etsy the best place for handcrafted products?
While Etsy used to be a great platform for a new handcrafter to start selling, this is sadly no longer the case. Etsy's fees have grown massively over the years, and rule changes have taken the focus away from small handcrafters. Today, it's almost impossible to build a brand on Etsy and you'll lose a significant portion of your sales to their fees. Building your own website with Shift4Shop will prove to be more cost-effective and better for establishing your business, plus you won't be subject to the rules Etsy places on its sellers.
Can I dropship soap and soap supplies?
Much of the appeal of handcrafted soap comes from the fact that, as the name suggests, it's handmade by a business that customers will come to know and trust. However, if you also want to sell supplies like soap molds, you can dropship these very easily.
AliExpress
has a wide selection of soap molds for sale as well as other products, and Shift4Shop can also integrate with any supplier as a dropshipper. Just be sure your customers don't mind the occasional lengthy shipping time (if the dropshipped products come from overseas), and invest in test orders to ensure the products are high quality and packaged well.