How to Make Candles and Sell them Online
Sell handmade candles with the ultimate eCommerce Software
Selling Candles Online is a Bright Business Venture
Few can resist the warm glow that a candle's flame provides. For nearly all of history, candles have served as a staple in our lives, from simple home décor to an important part of spiritual practice. Beyond the candle's flame is its scent, which can serve to evoke a warm childhood memory, or just provide a pleasant fragrance to a stale room. Regardless of its purpose, people have always wanted candles, and continue to desire them as an evergreen product. But consumers are shifting away from the mass-produced candles found in your local supermarket, instead favoring the authentic nature of a handmade candle. If you've ever been interested in candlemaking, now is the perfect time to get started building up your own handmade candle business.
Of course, before you dive in headfirst into the business of handcrafted candles, there's a lot of information you need to know. Any business, even online, requires a sturdy business plan and appropriate resources to keep things running smoothly. To make the process easier, having the right eCommerce platform by your side can provide you with all the essential tools you need to run your business. From inventory management and customer relations to marketing and shipping, Shift4Shop has everything you need to build a successful online candle business.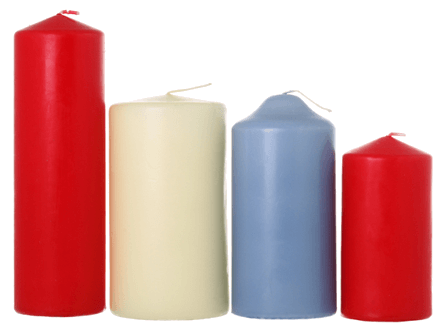 Candle Products You Can Sell Online
Like most other handcrafted products, making your own candles is a process that can be incredibly varied and versatile with a lot of room for differentiation. Whether you're combining new fragrances to evoke a specific smell, or you're creating beautifully colored layers in your candle jars, there's lots of room for customization. As a part of the handcrafted community, candlemakers are extremely passionate about what they do, with many dedicating their livelihoods to perfecting the craft in an effort to innovate with new and different candles.
Candles can be created with a variety of waxes, fragrance oils, and dyes and can be made to fit into containers, stand alone, or even float on water. You can even differentiate your business by ensuring that all of your candle ingredients are free-trade, sustainable and environmentally friendly — all of which are elements that many candle enthusiasts care about and look for when purchasing handmade candles.
Summary of Types of Candles and Related Products to Sell Online
Taper candles
Pillar candles
Water candles
Votive candles
Tea light candles
Aromatherapy candles
Container candles
Floating candles
Birthday cake candles
Flameless candles
Spiritual candles
Scented candles
Rolled beeswax candles
Insect repellent candles
Flameless candles
Pot candles
Candle accessories (snuffers, holders, lighters, matches, etc.)
Candlemaking supplies (wax, molds, wicks, fragrance oils, etc.)
The above list doesn't include every single type of candle that's available for making and selling. Any of these candles can be made with different types of wax, scents, and dyes to make them completely different from one another. For example, you could make tea light candles that double as aromatherapy candles, using essential oils as fragrance to achieve a certain therapeutic mood. The possibilities are seemingly endless when it comes to making your own candles, so don't be afraid to experiment and come up with glowing handmade beauties that any customer would love to try!
Legal Requirements for a Candlemaking Business
Just like any business, you'll need to ensure that you're fully licensed and permitted before you start selling your handmade candles. Because you're making your candles yourself, there are standards and regulations in place to ensure that consumers are receiving safe and quality products. The National Candle Association has put forth widely accepted candle industry standards that all candlemakers should abide by, which include specifications for glass containers, standards for visible emissions from candles as they burn, and fire safety regulations for the candles and accessories. Beyond these standards, the labels on your products need to contain the correct information as decided by the FTC in the Fair Packaging and Labeling Act, which ensures that you're including fire safety warnings (due to candles having an open flame), statements on whether the candle is scented or insect repellent, and other specifications. These standards can differ depending on your state and country, so be sure to do research into your area's restrictions.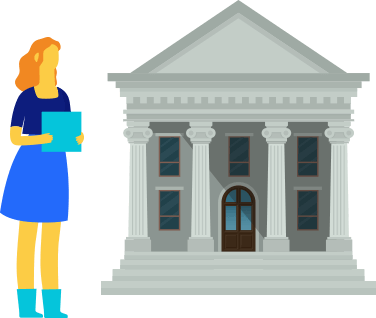 How to Make Candles
As we've mentioned, there's a seemingly endless list of ways that you can make candles. You can use several different types of wax, like soy wax, paraffin wax, and beeswax; if you're looking for the environmentally friendly option, go with the renewable resource soy wax or sustainably sourced beeswax. Beyond wax types, you can use a whole host of fragrance oils, from chemically constructed imitation scents to all-natural essential oils. You can also find dyes in quite literally any color or mix different dye powders to achieve your own unique shade; dyes also come in eco-friendly versions if that's something you want to focus on. However, beyond the varied ingredients is the actual type of candle your making; let's go through some of the most common handmade candles that you can make and sell online.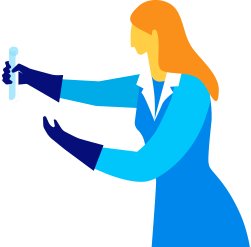 Tips for Packaging and
Shipping Candles
There's nothing worse than your painstakingly beautiful, handcrafted candles breaking on their way to your customer. The unfortunate part of candlemaking is that candles can be quite fragile, meaning that you need to take the proper precautions when packaging and shipping them to avoid accidents. To package your candles securely, cushion each candle separately with tissue paper and/or bubble wrap to prevent your candles from colliding or melting into each other. If the candles are encased in glass, or if the candles are bare, this is especially important to avoid cracked glass or cracked wax.
In terms of shipping, your candles should be packed in heavy-duty shipping boxes to ensure that they don't get damaged during shipment. You'll also want to pay attention to the sticky situation of melting; since candles are designed to melt, high temperatures may inadvertently melt them during transit. To prevent melting, you may want to ship your candles with frozen gel packs to keep them cool. Avoid freezing your candles before shipping, because this may actually make the wax prone to cracking.
Selling a Recurring Handmade
Candle Subscription
For most candle enthusiasts, their candle collection is something that needs to be constantly restocked; all candles melt away eventually, after all. Whether it's a change of season or a therapeutic need, many customers will need to constantly be coming back for more. Your business can easily supply that demand by adding a subscription deal to your candle business. Shift4Shop's Autoship Recurring Orders module gives you the ability to offer subscriptions to your customers, wherein they can sign up to automatically receive your products on a frequent basis that fits their needs.
To add even more flair to the subscription model, you can create a subscription box with exclusive candles and accessories that ship out at a frequency that you design. Since candles are a staple of nearly every season, with colors and fragrances that are iconic for certain holidays and times of year, it could be a great idea for your business to start a seasonal subscription box that ships out quarterly. Include fun candle accessories and theme your packaging to create a unique unboxing experience that your customers will love.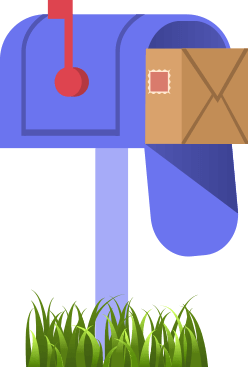 How to Sell Candles in Person and Online
Your homemade candle business doesn't have to stay confined to your online store. In fact, many crafters in the candlemaking community do business at local craft shows to both sell their products and advertise their business as a whole to residents of the area. Handmade candles are a staple for craft shows, wherein you can find a wide variety of unique candle merchants that service their own niches. Whether it's candles with custom scents or those infused with herbs and essential oils, your own candle business will fit right into any craft show or similar venue; and, after much success, you may even be able to branch out into your own brick-and-mortar candle shop.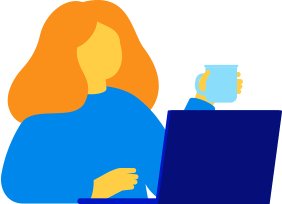 If you decide to sell your candles in person and online, you'll need to keep your inventory and orders synchronized across both channels. By using a POS (point of sale) system, your online store's eCommerce platform will be able to reflect any purchase made offline to avoid inventory discrepancies. A POS system will surely set you apart from any other vendor at a craft show that may be rejecting customers on a cash-only basis, helping you to accept those customers instead by taking credit card payments. Shift4Shop integrates seamlessly with a powerful POS system that keeps all of your inventory and customers synced between physical sales and virtual sales, eliminating the tedious work of manual entry and stock tracking.
Premier Marketing & SEO Tools
Get the word out about your new handmade candle business through organic and paid social media marketing. With direct integration to Facebook Shop, you can start selling on the social media behemoth in no time. You can also start marketing campaigns with email newsletters and optimize your site's search engine ranking with the best SEO toolkit in the industry.
Shift4Shop makes it simple to start taking payments through a built-in integration with Shift4 Payments, which sets up in minutes to allow you to accept credit cards and several alternate payment types. You can also expand your store by adding PayPal and other options, so you can accept more customers than ever before.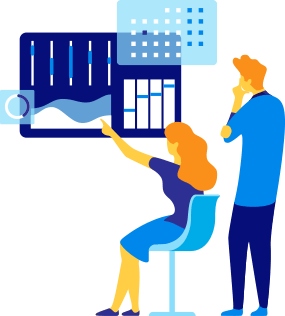 Successful Stores Selling Handmade Candles Online
Online Handcrafted Candle Stores Thriving on Shift4Shop
How to Get Started Selling
Candles Online
If you're looking for the perfect eCommerce platform to sell your handmade candles with, Shift4Shop is the ideal solution for you. In addition to the Autoship module and POS system we've discussed, Shift4Shop comes built-in with hundreds of other features that streamline all of your necessary business processes. With Shift4Shop, you can build a beautiful website, sell on various channels, maintain relationships with customers, market your products and more. You can get started in minutes: simply create your Shift4Shop account and start building your online store.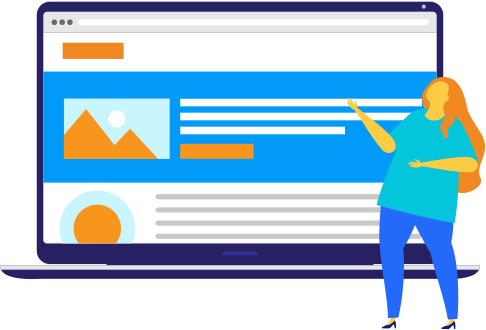 Why Shift4Shop is the Best eCommerce Platform for Selling Handmade Candles Online
HTML Builder and Page Editor
You don't have to struggle to build a beautiful custom website. With Shift4Shop's complete eCommerce website builder, you can choose from a variety of professionally designed templates and customize them to fit your needs. Edit a live preview of your fully-branded eCommerce website and start selling!
Deep Categorization
With a large inventory comes a need for increased organization to make it easy for customers (and yourself) to browse your products. Shift4Shop allows for the creation of unlimited categories and subcategories, meaning that you can organize your online store how you want with no restrictions.
CSV Data Import and Export
Adding products to your store is easy, even in bulk, with Shift4Shop's robust data import and export tools. Using CSV files, you can add products, customers, tax rates, and more into your Shift4Shop store much faster than manual entry. Data can also be exported easily for reporting, bookkeeping, or any other need.
Multichannel Sales Tools
Sell your candles on more channels than your online store by branching out to Amazon, Google Shopping, eBay and more. With direct integration, you can keep track of all of your sales numbers from the comfort of your Shift4Shop dashboard.
Powerful Marketing and SEO
Shift4Shop websites are built for great SEO right out of the box, and can be fully customized for your personalized SEO strategies. Our suite of marketing tools includes social media integration, a highly detailed promotion creator, wish lists and gift registries, and much more.
Easily Accept Online Payments
Shift4Shop's Shift4 Payments integration makes it simple to start getting paid right away, and you can also add other solutions like PayPal to your site. We never add transaction fees to any payment gateway you choose.
Online Store Themes for Selling Handmade Candles
Build a Glowing, Elegant Online Candle Store in Minutes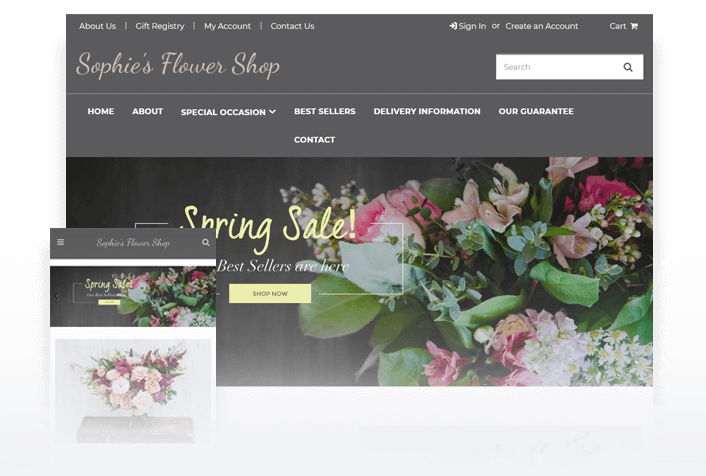 Sophie's Flowers
A free eCommerce website theme with cool neutral colors that's perfect for any elegant product. With a wide homepage banner for displaying your products and sales and a easy-to-use dropdown menu, shopping on your online store will be a breeze for customers.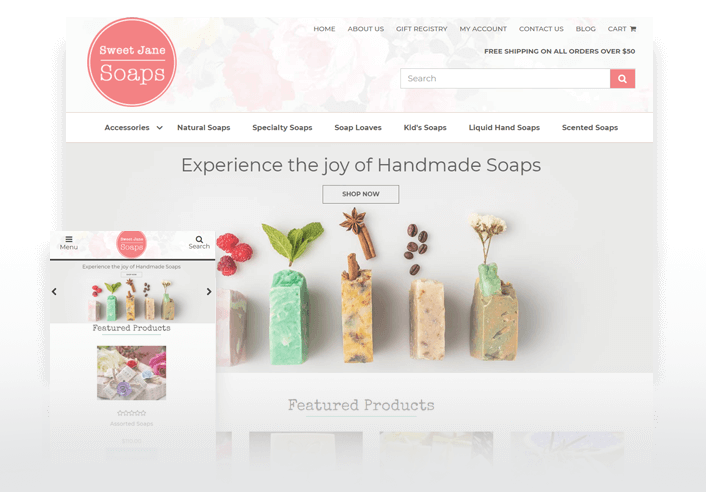 Sweet Jane Soaps
A soft and wholesome free eCommerce website template with a color scheme that's ideal for your selection of authentic, handmade products. A sticky menu simplifies navigation for your customers as the large homepage banner carousel sifts through your gorgeous product photos and sales.
For Any Industry and Any Business Model,
Shift4Shop is the eCommerce Solution You Need
Frequently Asked Questions