Create a Website to Start Your CBD Business
Build a complete website with our eCommerce solution for CBD shops
The CBD Market Offers Vast Opportunity
In the last few years, CBD oil has grown from a niche alternative treatment to a multimillion-dollar market. The growth rate suggests that by 2022 the CBD market will expand to over $2.5 billion. As more people discover the benefits of CBD, the medical community and legislators alike are taking notice. CBD is used on a daily basis by millions of people, and because of the credibility given to it by doctors, researchers, and lawmakers who support it, more people are trying CBD for the first time every day.
Whether you use CBD yourself or you're just interested in the industry, now is a fantastic time to enter the market and open your own online CBD store. Shift4Shop has everything you need to handle this unique industry and tap into the huge opportunities offered by the CBD market. You'll have access to the most powerful eCommerce tools available for starting your store, reaching your customers, and getting the brand recognition that leads to a successful business.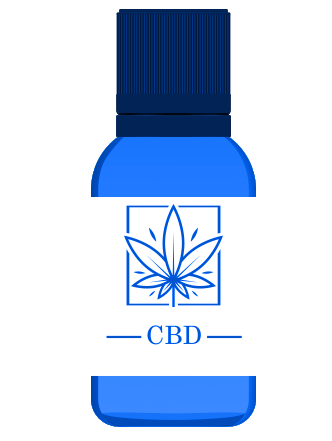 Understanding CBD and CBD Products
There is a lot of confusion around CBD products due to its relationship with marijuana, so let's go over the facts. CBD is short for cannabidiol, a compound found in all cannabis plants. What makes CBD oils different is that they do not contain THC (tetrahydrocannabinol) which is the compound responsible for the "high" associated with marijuana. CBD itself is completely non-psychoactive, meaning it does not affect the brain like THC does. Instead, CBD provides several positive health effects that have been thoroughly documented, although the FDA has not yet evaluated these claims.
Misunderstandings about CBD have led to legal problems for various companies in some states, but fortunately the difficult times have passed as CBD is now understood and valued throughout the US. Today, it is legal to sell CBD nationwide as long as it remains within the minimum THC limit of 0.3%, which is a negligible amount that does not affect the brain. If you want to sell CBD online, you can start your business without issues as long as you follow a few simple rules (like getting any required licensing and not making direct medical claims on your website).
People take CBD for a variety of reasons including severe or painful conditions and anxiety relief. Everyone who uses CBD also has their own preferred method of taking it, which can be anything from vaping it to swallowing a pill. As a CBD seller, it's important for you to understand the types of CBD products available and how they are used, as well as which types of customers the different products appeal to.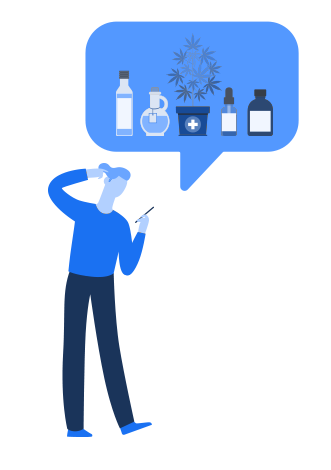 CBD Tinctures
A tincture is a concentrated extract made by soaking herbs in very strong alcohol for long periods of time, or in the case of CBD tinctures, by combining natural hemp oil with alcohol or another solvent. Tinctures are administered by placing a few drops of the liquid under the tongue. Only a small amount is needed for a dose because they are so highly concentrated. This method of administering CBD appeals to people who want the fastest way to take CBD and feel its effects quickly.
CBD Edibles
Edibles are all types of food containing CBD, and can include gummies or chews, hard candies, chocolate, cookies, and even beverages. Edibles are popular among customers who like to take their CBD in the form of a tasty treat. Since edibles are food products, they're subject to additional regulations that vary by state. These include food safety regulations as well as packaging requirements like childproof containers.
CBD Isolates
An isolate is a pure substance that has been extracted from its source and refined into a powder. CBD isolate has been processed to remove all the other natural plant substances such as chlorophyll and wax and leave only pure CBD behind. Isolates are colorless and flavorless and can be used in a similar way to tinctures, or can be added as an ingredient to infuse CBD into a variety of foods and beverages. Isolates are popular with customers who like to mix their own CBD products at home.
CBD Capsules
CBD capsules are just like any other gelatin capsule or softgel: a fast, convenient way to administer a dose of its ingredients. Capsules are quicker to use than tinctures and isolates, and are often favored by customers who want to avoid edibles or just want to take CBD in a familiar way. Many people are used to taking multivitamins or medications in capsule form, so capsules are often a natural starting point for customers new to CBD.
CBD Vaporizers and Vape Concentrates
Inhalation is a popular method for CBD delivery because, much like with tinctures, the CBD is absorbed directly into the bloodstream and so provides immediate effects. CBD concentrates can be vaped similarly to nicotine e-liquids, so vape supply stores often expand into CBD or vice versa (learn more about selling vape online). Traditional smoking methods like water pipes are also popular, but some CBD retailers find these products troublesome due to drug paraphernalia laws (regardless of their use with legal CBD) and the difficulty of shipping complicated glass items.
CBD Topical Formulations
A CBD topical formulation is a cream, salve, lotion, gel, or other preparation made to be rubbed into the skin. These products can be applied directly to inflamed or painful areas similar to other pain relief ointments. They also provide an alternative for customers who don't like to take CBD orally. These treatments can also include other ingredients like menthol to provide a cooling sensation. CBD can also be used in massage oils.
CBD Patches
Patches are another method for absorbing CBD through the skin. Similar to nicotine patches and various types of pain relief patches, CBD patches gradually release their ingredients into the body over the course of the day. Customers prefer CBD patches when they need to maintain a low, consistent dosage throughout many hours, or just for the convenience of patches over other methods. Patches are also useful when a person won't have access to other CBD products during the day or won't have a chance to take them.
CBD for Pets
CBD has been shown to have similar effects on animals as it has on humans, so it's popular with people who have pets that suffer from pain or anxiety — even if the customer doesn't use any CBD themselves. Since animals can have much more sensitive systems than humans, CBD oils for pets should be specially formulated to ensure their safety. CBD for pets can also come in flavors like fish and bacon to make it more appealing to cats and dogs.
Summary of CBD Products and Accessories You Can Sell:
CBD tinctures
CBD vaporizers and concentrates
CBD edibles
CBD topical formulations
CBD isolates
CBD patches
CBD capsules
CBD for pets
This list is a summary of hundreds of individual products which can all be sold quite successfully through an online CBD store. Customers will also need to restock their CBD products, including their preferred concentrates and delivery methods which could include numerous types of vaping accessories. If you build your CBD eCommerce website with advanced software like Shift4Shop, you can make the reordering process much easier for your customers by implementing a subscription service for needed products. You can also offer product bundles, like edible variety packs, CBD vape starter sets, and more.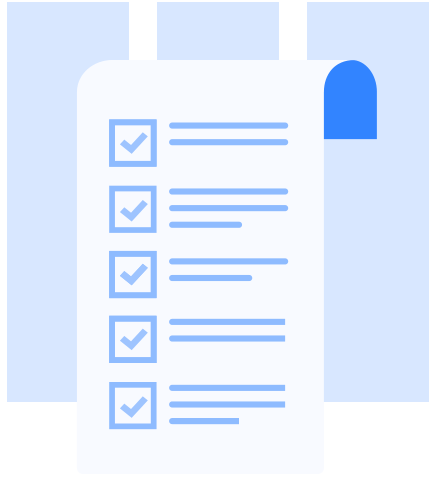 How to Choose a CBD Supplier
Choosing a CBD supplier is a very important decision that will affect the quality of your products, the satisfaction of your customers, and the reputation of your brand. Because of the famous health benefits of CBD, "fake" CBD oils are found in stores everywhere. These oils are considered not to be true CBD because they're derived from hemp seeds, which contain very little CBD, rather than from the stalks and leaves of the plant where the most CBD is found. It's crucial for your business that you choose a manufacturer that makes genuine CBD that will have the health effects your customers want — this way, you can immediately differentiate your business from the brands that provide no benefit and only seek to cash in on a trend.
When evaluating a CBD supplier, find out as much as you can about their manufacturing process. Remember that you want to sell CBD oil products derived from industrial hemp with a THC content of less than 0.3%, processed from the plant itself and not the seeds. Here are some other considerations to keep in mind when looking at suppliers.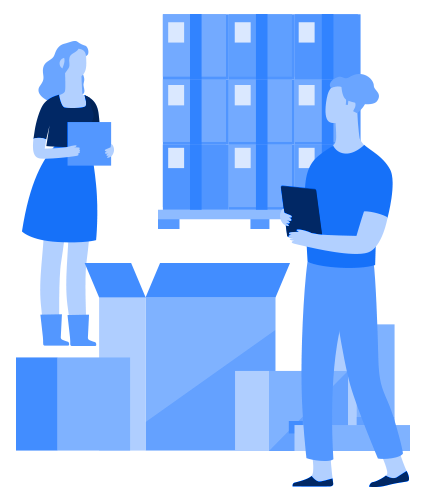 Medical Claims
CBD retailers are not allowed to make medical claims on their websites, and neither are suppliers. Even though research has shown many potential benefits and most people who use CBD report positive effects from it, the FDA hasn't yet evaluated these statements. CBD suppliers, including both wholesalers and consumer-level retailers, are required to display the FDA's disclaimer on their website. If you're looking at a supplier who makes medical claims about their CBD products, be aware that these statements have no FDA backing. Don't choose a supplier based on medical claims — and if the supplier has particularly bold claims on their website (e.g. "cures cancer,") you may wish to avoid that supplier entirely, as breaking this rule means the supplier may be breaking others as well.
Pricing
As a business owner, you should always look for ways to lower your costs as long as you don't compromise on the quality of your merchandise. CBD suppliers' pricing can vary greatly, and sometimes this is reflected in the quality of the product. For example, higher-priced CBD products are often more pure and potent — but this isn't always the case. Make sure you learn as much as possible about the supplier so you can learn whether the quality of their products justifies the pricing. Likewise, stay away from suppliers who sell at abnormally cheap prices. These rock-bottom prices are almost always a sign of cutting corners and producing an inferior product.
Hemp Sourcing
Europe and the United States both have long histories of hemp farming due to the quality of products made from hemp, such as rope and textiles, even before CBD was understood. Today, the US and Europe are home to some of the best hemp farmers in the world, although not all European countries that grow hemp do so for CBD extraction. Other countries throughout the world also grow hemp for various uses that may not permit usage for CBD. Hemp farming was also banned in the US for over 50 years and is still illegal in some states. It is important that your CBD supplier obtains hemp from a reputable farm that produces high-quality crops such as those found in the US and Europe. If your supplier grows their own hemp, investigate to ensure they're following industry best practices.
Extraction Method and CoA
There are a variety of processes that are used to extract CBD from industrial hemp, and the process used has an effect on the quality of the product. The best of these processes is CO2 extraction because it results in CBD oils that are free of contaminants, unlike other methods that can leave chemicals behind in the oil. Choose a manufacturer that uses CO2 extraction if at all possible. You should also be able to access a CoA (certificate of analysis) from the supplier that lists the exact levels of CBD, THC, and any other substances in the product. Different suppliers' CoAs might look different, but always check for results from pesticide testing, microbiological testing (for mold and bacteria), and residual solvents testing (to identify any remaining chemicals from the extraction process). If the CoA isn't posted on the supplier's website, always request a copy before purchasing inventory.
Extra Services
Some CBD suppliers offer additional services like dropshipping and private labeling. While the quality of the product should come first, it's also very helpful to know if a supplier can provide these services. If you're planning on dropshipping your CBD products, this option is crucial to your business model. In addition, private labeling allows you to sell fully branded products with your own business name and logo, which helps you become established in the industry and start earning the trust of your customers.
High-Quality CBD Wholesalers
Whether you plan to stock inventory or sell by dropshipping, the quality of your supply chain makes all the difference. It's also vital to choose a supplier that's right for your business and can get your products to you in a timely fashion. Since the CBD industry is growing, it's becoming easier to find good suppliers that will work well with you.
Here's a sampling of CBD suppliers that can be a great solution for a new business.
Successful Stores Selling CBD Online
Online CBD Sellers Flourishing on Shift4Shop
Online Store Themes for Selling CBD
Set Up an Awesome CBD Website in Minutes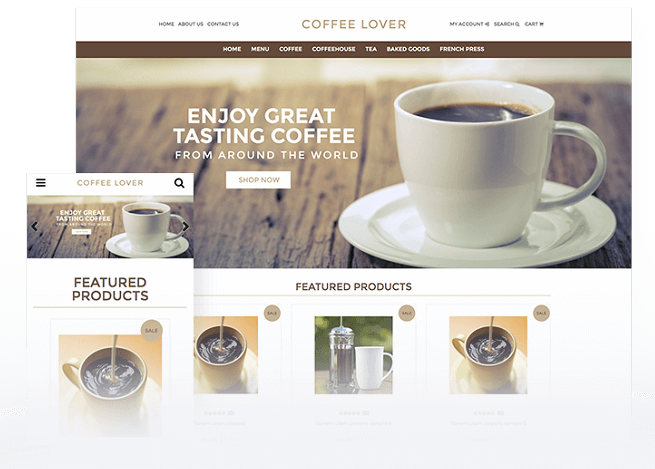 Coffee Lover
An image-focused theme with plenty of Featured Product space on the front page. Coffee Lover's relaxing brown and tan color scheme is perfect for natural, plant-derived products like CBD. The large homepage carousel is a great way to display promotional banners and announcements to your customers!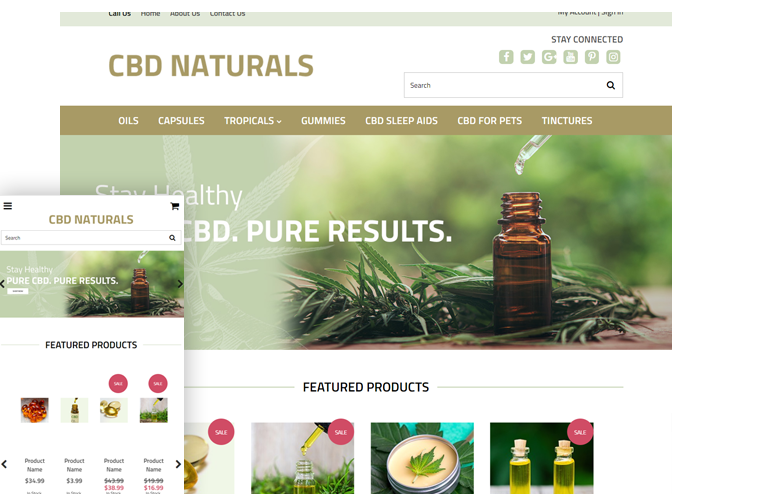 CBD Naturals
A relaxing theme built for CBD right out of the box, CBD Naturals is perfect for anyone wanting to start an online CBD business right away. The carousel banner and featured products help draw the attention of visitors the moment they arrive, and the theme can be fully customized to match any brand image.
Age Verification Powered by BlueCheck

If you're selling CBD products online, you'll definitely want a way to ensure you're only selling to customers of legal age. By implementing age verification on your online store, you'll effectively reduce risk, comply with payment processor and FDA regulations, and help prevent fraud. With age verification powered by BlueCheck, your store will have access to a 3-tiered cascading verification system that matches your customer's identification details to 26 databases in order to verify their age. The process works like this: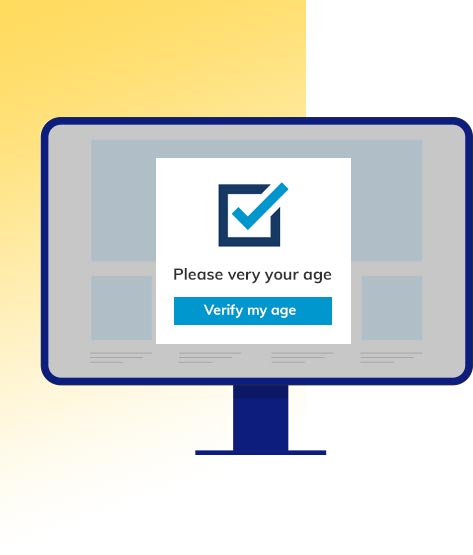 Here's how it works:
Usually via checkout or sign-up forms, your customer will enter and submit their personal information to BlueCheck so that it can be verified.

As soon as the data is submitted, your customer's personal information is automatically compared against billions of database records by BlueCheck to verify their identity.

In the case that your customer's submitted information can't be verified by BlueCheck's records, users will be prompted to supply an alternative form of verification. This can be the last 4 digits of their Social Security Number or a photo ID, the latter of which is checked manually by BlueCheck every 3-5 minutes, 24/7.

Once BlueCheck verifies the identity and age of your customer, it will ensure that their age is appropriate for accessing and making purchases on your online store. Returning customers will be remembered by BlueCheck, streamlining the verification process so that their checkout process is never interrupted.
How to Start Your Online CBD Store
Some eCommerce providers won't allow you to sell CBD, but with Shift4Shop this is not a problem! In fact, Shift4Shop has more built-in features to help a CBD business than any other shopping cart software. Here are some of the reasons Shift4Shop is the best eCommerce platform for an online CBD store: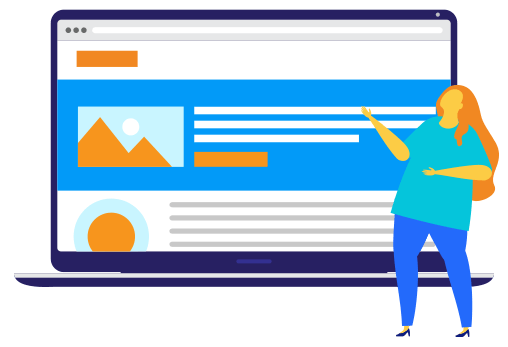 Support for High-Risk Payment Providers
While CBD is legal to sell, it's considered a high-risk industry by payment processors and many providers won't work for sales of these products. Shift4Shop integrates with several payment providers that are happy to handle transactions for businesses in high-risk industries.
Easy Tax Setup
CBD is subject to taxes that vary from state to state, including sales tax and sometimes a state-specific cannabis-related tax. Shift4Shop makes it simple to automatically charge the correct tax rates no matter where your customers are located.
Full Suite of Powerful SEO Tools
Many of the most familiar online advertising methods aren't available for CBD sellers — for example, Google and Facebook will not run CBD ads. A strong search engine optimization strategy is crucial. Shift4Shop has the best built-in SEO features in the industry, all geared toward helping your website get listed fast and start gaining rank immediately.
Built-In Blog and Content Pages
Since SEO is so important for CBD sellers, you need a way to fill your website with high-quality content that will rank well in searches. With Shift4Shop, you can instantly add a blog to your site for posting the latest CBD news, studies, homemade edible recipes, product updates, and anything else you see fit. You can also create unlimited extra pages to provide vital information like your store policies, product purity guarantees, general CBD educational information and FAQs, and much more.
For Any Industry and Any Business Model,
Shift4Shop is the eCommerce Solution You Need
Frequently Asked Questions
Is it legal to sell CBD online?
It is legal to sell CBD products online in all 50 states of the US as long as the oil is sourced from industrial hemp and the THC content is below 0.3%. You must also comply with any additional regulations that are specific to your area.
How do I start a business selling CBD?
Your first step is to register your business in accordance with state and local laws, i.e. meet the standards for incorporation in your area or in the state in which you decide to incorporate your business. You must also obtain any licenses or permits required by the state your business is located in. These can include state licenses for selling cannabis products, local permits for keeping these products in stock, food licenses if you plan to make your own edibles, and others. Make sure you fully understand and are able to start your business in full compliance with all regulations and laws, otherwise you could face penalties later. You will also need to build an eCommerce website with a shopping cart provider that supports CBD sales. Shift4Shop is the perfect platform for an online store selling CBD, as it provides a complete online
store builder
as well as support for the high-risk payment providers you will need.
Can I sell CBD on Amazon, eBay, or other marketplaces?
CBD and related products are not allowed for sale on Amazon or eBay. You can occasionally find CBD products on eBay, but don't take this to mean that the rules have changed — CBD product listings are taken down as soon as eBay notices them. Trying to sell CBD on eBay can cause problems for your account. Other marketplaces also forbid CBD products. This is why your most important tool for selling CBD online is your own fully branded eCommerce website.
How do I market a CBD business?
Currently, you cannot use Google or
Facebook ads
to sell CBD products. However, you can still maintain a strong social media presence by creating your store's Facebook page and interacting with customers as much as possible. Also devote time to SEO, including
content marketing
(e.g. blogging) to help your business rank higher on search engines. Don't become discouraged just because you can't advertise on the two biggest online networks — there's plenty more out there. Advertising isn't completely shut off to you, as some providers do accept CBD ads and many websites will display them. You'll just need to do a little research to find the right provider for your needs.