Create a Website to Start Your Vape Business
Build a complete website with our eCommerce solution for Vape Shops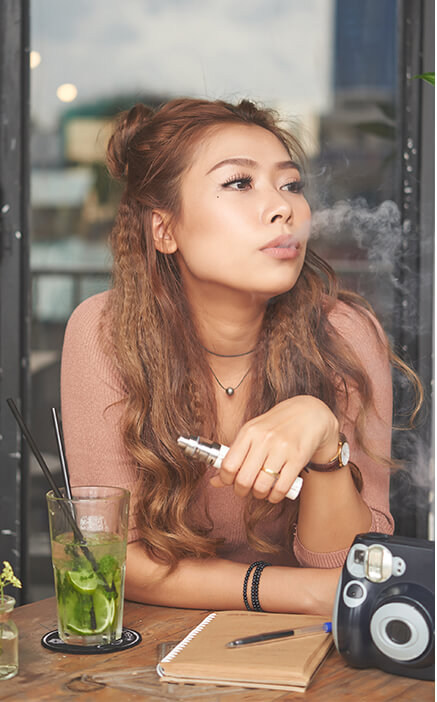 Jump into the Booming Vape Market
More and more smokers are turning to vaping and e-cigarettes to soothe their tobacco cravings. While not all scientists agree, some studies indicate that vape contains only a fraction of the toxins of a traditional cigarette, plus its similarity to smoking makes it a smoother transition. There's also the customization aspect: with thousands of mods, tanks, pens, and e-juice flavors available, there's a lot of fun and challenge in discovering your own ideal setup. Overall, vaping has all the qualities of a lasting industry. Now is a great time to go into business.
We're not just blowing steam when we say Shift4Shop has all you need to build a vaping empire. Unlimited product categories make it easy to carry an organized inventory of every type of vape products and accessories. Offer your customers a full range of supplies for both enthusiasts and casual users, and show it all off with images and video.
Shift4Shop has everything you need to build the perfect online vape store and get the customers flocking to your virtual storefront. Drive traffic with built-in SEO tools to counteract the vape product advertising ban on many platforms. Keep track of all your customers and build strong relationships with an included CRM. Shift4Shop is packed with features to serve all your needs as an online seller, and grow with you as you succeed.
Understanding Electronic Cigarettes,
E-Liquids, and Vape Products
There are tons of individual vape products available today, and while that's one of the reasons the market is so huge, it also means a new vape retailer might be confused by all the terminology. Let's start from the beginning.
E-Liquids and E-Juice
Vaping works by heating up a liquid (called e-liquid or e-juice) to produce vapor which the user inhales. E-liquids are made from varying levels of vegetable glycerin and propylene glycol and contain flavorings and usually nicotine, although some vapers use nicotine-free liquids. The exact composition of an e-liquid depends on the manufacturer, the flavorings used, and the nicotine level selected by the customer.
Coils and Heating
The heating element that vaporizes the e-juice is called a coil, and consists of heat-conducting metal and a cotton wick that pulls the e-juice close to the metal for heating. The e-juice is held in a tank where it can come in contact with the coil as needed. The user can heat the coil and produce vapor by holding down a button or sometimes just by inhaling, as the device senses pressure caused by an inhalation. Coils burn out with time and usage and need to be replaced frequently.
E-Cigarettes and Vape Pens
The exact configuration of the coil, tank, and other parts depends on the type of vaping equipment and the manufacturer. Simpler devices are usually the ones given the designation "e-cigarette" or "vape pen" because of their size and shape. Some e-cigarettes use pre-filled e-liquid flavor pods while others use a small refillable tank.
Vape Mods and Tanks
The more complex vaping devices are called mods, and include a main unit with settings and a fire button, onto which is attached a tank that the user manually fills. Tanks come apart to allow the user to replace the coil. The exact features of mods and tanks vary greatly with the manufacturer. Serious vapers most often use mods because they offer the highest degree of customization: choice of mod itself, choice of tank, and choice of coil type in addition to the typical choice in flavor.
Rebuildable (RBA) Coils
Some vapers prefer to make their own coils rather than using the pre-manufactured ones available from their favorite brand. This requires a supply of metal wire and organic cotton, plus a tank compatible with rebuilt coils. RBA platforms are available for many mods and tanks.
Summary of Vape Products You Can Sell:
E-juice
Mods
Batteries for some mods
Battery chargers and charger cords
Tanks
Coils
Replacement glass for tanks
Replacement tank o-rings
Cotton
Wire
RBA platforms
All-in-one vape pens and e-cigarettes
Flavor pods for all-in-ones
Mod and tank covers (whether protective or only decorative)
This list represents thousands of products from a wide variety of manufacturers, and many of these products require repeated purchases by the user. E-juice gets used up, coils burn out, and batteries eventually die for good. Plus, we can look at the less-frequent replacement needs: charger cords can get lost, and tank o-rings and glass can break. Customers will appreciate being able to get these needed maintenance products in addition to the basics of e-liquid and coils.
Some of these products will be more regular purchases than others. If you use a powerful platform like Shift4Shop, you can create a subscription business model to automatically receive their selected e-liquids and coils on a regular basis. For other types of products you can also create bundles, such as bundling a vaping starter kit with an extra tank, a box of coils, a battery charger, an extra set of batteries, and a bottle of e-liquid of the customer's choice. The vaping community loves these types of deals.
Dropshipping Vape Products
Dropshipping is a business model in which a retailer sells products that are shipped directly from the supplier to the customer, with no need for the seller to keep on-site inventory or handle shipping themselves. Dropshipping has the benefit of low start-up costs and no requirement for warehousing space.
If you want to dropship vape products, you would only need to build an online store and connect with a dropshipper that provides them. Shift4Shop has full dropshipping support built in, but you'll still need to choose a vape dropshipping supplier.
There are many vape wholesalers in China as well as the United States, and both have benefits and drawbacks.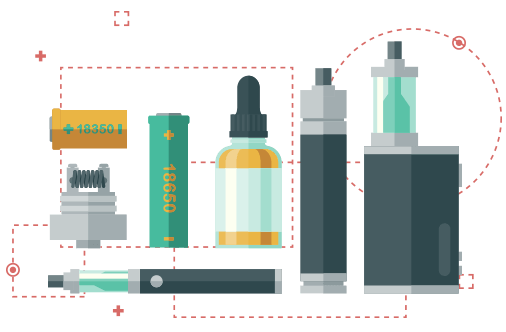 1
Benefits of Chinese Vape Suppliers
Chinese suppliers offer lower prices and a larger selection and often have huge amounts of stock on hand. This is because China has a longer history of vaping: the first e-cigarette was invented there, and China has been an innovator with several manufacturers of vape hardware that have become popular worldwide. Many of the most recognizable brands are Chinese. Using Chinese suppliers will also get you quicker access to new vape products because so many manufacturers are located there.
2
Drawbacks of Chinese Vape Suppliers
Unfortunately, it can be hard to run a business using a Chinese dropshipping supplier because shipping from China can take weeks, and customers want their vape products right away. It's also difficult to handle returns and warranty claims. The time zone and language barrier can also cause problems in communications between you and your suppliers. Even though Chinese pricing is lower, it's generally not cost-effective to purchase small quantities of products from them, so they're more fit for stocking up your own warehouse rather than for dropshipping.
3
Benefits of United States Vape Suppliers
Vape suppliers in the US offer much faster shipping and better support, with domestic business hours and ease of communication. These benefits make them much better for dropshipping, since customers can receive their items in a timely fashion and the supplier will be available in case of a problem. E-liquids from the United States are also considered more trustworthy by most vapers, due to the higher-quality ingredients available.
4
Drawbacks of United States Vape Suppliers
US vape suppliers usually offer a more limited product selection with lower stock than their Chinese counterparts, plus the pricing is a bit higher. Items strongly in demand, like new releases, can go out of stock within minutes. US vape suppliers often rotate their stock and typically don't keep a new product in stock for longer than a few months, so you may lose your source of a popular product and need to find a new supplier.
Choosing the Right Vape Supplier
Whether you plan to dropship or to keep a traditional warehouse full of inventory, you'll be able to do so successfully as long as you choose the supplier that's right for you. Make your decision based on the supplier's location, available brands, shipping costs and policy, and return and warranty policies.

Below are 5 US-based vape suppliers that can work great for new businesses and small dropshippers.
Successful Stores Selling Vape Products Online
Online Vape Sellers Thriving on Shift4Shop
Great eCommerce Templates for Online Vape Stores
Set Up the Perfect Vaping Website in Minutes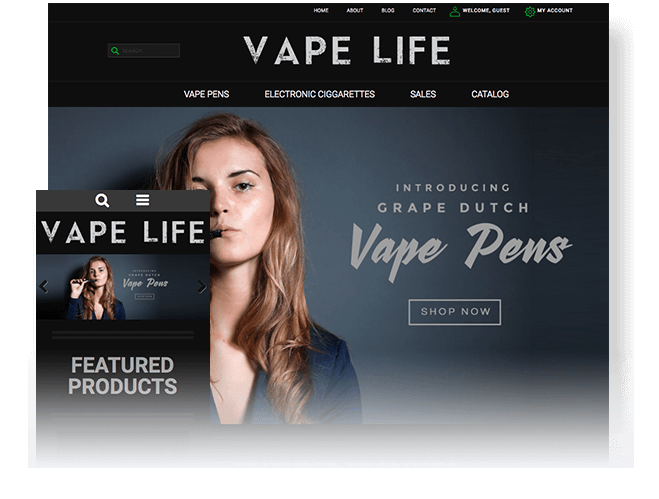 Vape Life
A slick, dark theme with a classic look perfect for bringing your products into the spotlight. A large top banner carousel lets you showcase current promotions, new arrivals, and more. Plus, fill your front page with featured products to get customers interested immediately.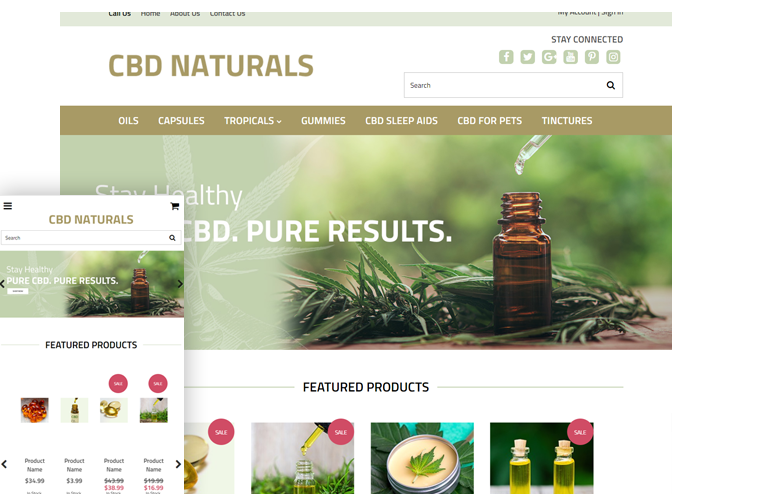 CBD Naturals
If your vaping store focuses on CBD, this is a great theme for you right out of the box (and in fact can be used for vape stores without CBD as well). Its clean design adapts well to any brand, and you can draw attention to your products with the carousel banner and featured items on the front page.
Age Verification with BlueCheck

Since you're selling vape products meant for adult use, age verification is important to have enabled on your online store to reduce risk, prevent fraud, and comply with FDA and payment processor regulations. BlueCheck Age Verification uses a 3-tiered cascading verification system that compares your customer's personal information to 26 databases to verify their age and identity.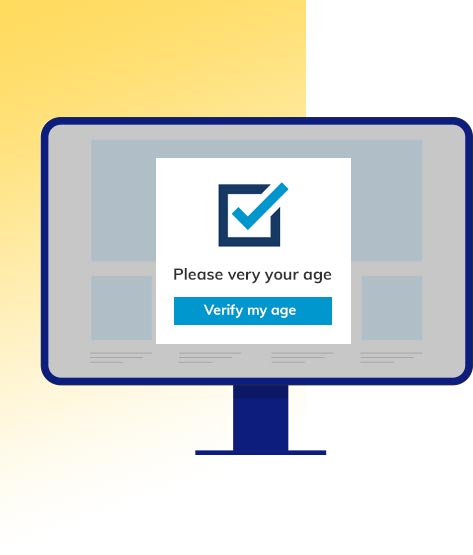 Here's how it works:
Your customer's personal information is submitted to BlueCheck for verification, typically through information entered on the checkout page or sign-up form.

Using billions of proprietary and commercial database records, BlueCheck automatically verifies your customer's details instantaneously behind the scenes.

If BlueCheck isn't able to verify your customer's information based on their records, they request alternative forms of verification, such as the last 4 digits of a customer's Social Security number, or a picture of photo ID (manually reviewed every 3-5 minutes 24/7).

Using the provided information, BlueCheck verifies that the confirmed age of your customer is what's required by your site. BlueCheck will also automatically recognize your customers once they've been verified, so there's no need to re-enter their verification information upon returning to your store.
Why Shift4Shop is the Best eCommerce Solution for You to Build an Online Vape Store
Easy Tax Setup
Some states leverage tobacco taxes on vape, and some don't. Get all these varying tax rates squared away with no need for calculations on your part.
Built-in Blog for Content Marketing
Easily write blog posts to reach your fellow vape enthusiasts. Tutorials, mod guides, opinion pieces — all are great for attracting visitors.
Easy Product Reviews
Let your customers chime in on which vape mods give them the best performance, and share their preferences for different e-juice flavors and more.
Grow your Online Business with Our Sell More Tools
A suite of tools to help you sell more every day in your store

Daily Deals
Autoresponders
Group Deals
Abandoned Cart Emails
Make-an-Offer
Product Reviews Emails
Social Wish-Lists
Newsletter Smartlists
Gift Registry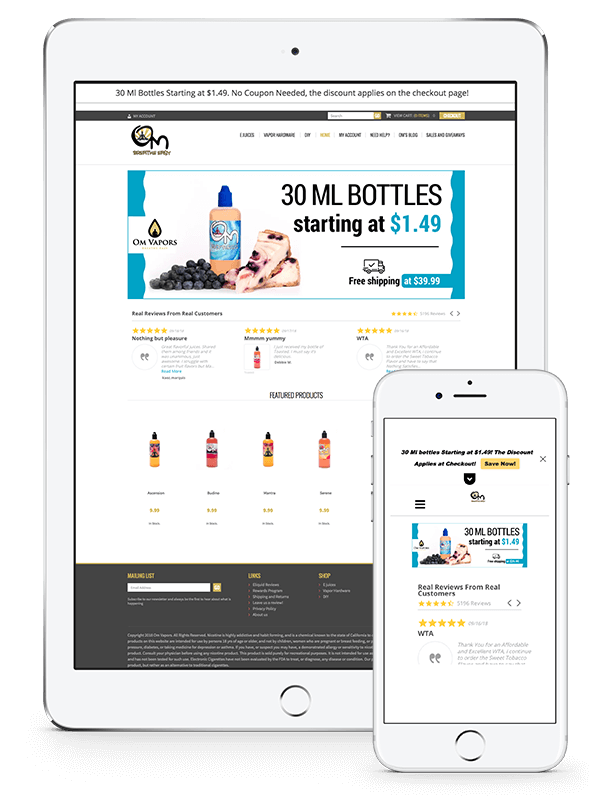 Om Vapors: a Shift4Shop Vape Success Story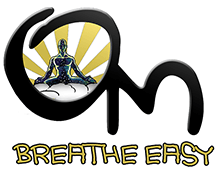 Om Vapors has made a name for themselves as an e-juice manufacturer and vape hardware retailer, but it wasn't always easy. Their first attempt at selling online hit several snags within only a few months. But after moving to Shift4Shop, Om Vapors nearly quadrupled its profits in less than a year. This newfound success enabled the company to move to a larger facility and start manufacturing e-liquids for other brands. Om Vapors continues to do steady business and cites Shift4Shop as a major contributor to their success, especially the order management, SEO tools, advanced reporting, MailChimp integration, and 24/7 support.
How to Get Started Selling Vaping Products Online
Shift4Shop offers more of the features vape retailers need than any other eCommerce platform. You can sign up in moments and start building your online store with hundreds of features dedicated to help you succeed.
Frequently Asked Questions
How can you start a vape shop online?
In many ways, starting an online vape store is similar to starting any business. Name your company, decide how to source your products, and start building the look and feel of your brand. Depending on your location, you may need to get a license for selling products that contain nicotine. But once you've done this, you're ready to sign up with Shift4Shop to start creating your online vape shop. When you're finished fine-tuning your website, you're ready to launch.
Where can you sell vape online?
The best way to sell vape products online is to open your own online store and make use of SEO. Most marketplaces ban the direct sale or advertisement of any products related to vaping, so your goal is to be found by customers through a search engine. Shift4Shop's built-in SEO tools can help with this, as will your eCommerce website's built-in blog for content marketing.
Is it legal to sell e-cigs online?
The legal status of all type of vape products is under state control, so if you're in the US you'll need to keep up-to-date on the applicable laws. Legislators are still struggling to understand how to properly regulate e-cigs, e-liquids, and other vaping products, so you can expect new developments in vaping laws. Currently, you must use age verification on your website to prevent underage purchases. Some states require a minimum age of 18 while others require 21, so many vape retailers set their age minimum at 21 to ensure compliance in all states. If you are outside the US, you must still check the laws of your country to ensure you can operate your business.
How to sell e-juice legally?
Since e-liquids contain nicotine, they're regulated by the FDA as a tobacco product, even though tobacco is not necessarily used in their manufacture. Similarly, coils, vape mods, and zero-nicotine e-juice are also regulated as tobacco products despite being made from other materials. It is the relationship to nicotine delivery that causes the designation as a tobacco product, not the actual ingredients. If you aren't manufacturing e-liquids yourself, you'll only need to follow age-restriction laws and abide by the prohibition of free samples. However, if you make your own e-liquids, you'll need to submit them to the FDA for approval before they can be sold.
Learn more on the FDA's Tobacco Products FAQ.
What credit card processors work with vaping websites?
Vape websites are considered high risk for payment providers due to the regulations surrounding an age-limited product. We have partnered with the best in the industry and put together a list of
high-risk merchant processors