How to Sell Handcrafts Online
Now is a prime time to learn how to build a handcrafts eCommerce website.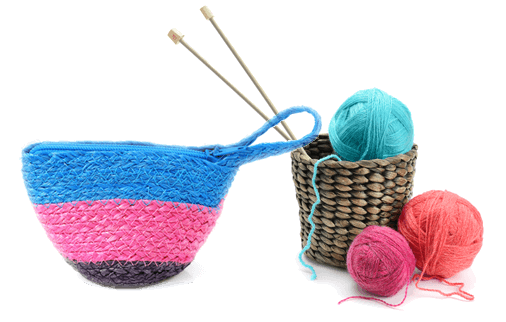 There's never been a better time to learn how to build a handcrafts eCommerce website.
You won't need any web design or development experience; all of the technical details are included with your easy-to-use software solution. You will, however, require deep knowledge of handcrafts and a willingness to work hard.
How to Build a Handcrafts eCommerce Website
You understand that high quality is an important feature to have in handcrafts
Of course, if you're passionate about handmade scarfs, caps, candles, furniture or whatever else you plan to sell, it won't seem like work. Your software will do much of the administrative work for you, leaving you to brainstorm on creative ways to market your store.
Ready to start learning how to build a handcrafts ecommerce website? Here are a few tips to help you get started.
Spend time finding the shopping cart software suite for the job
Just like quality is important in your crafts, it's important to have in your shopping cart software — the backbone of your online business.
For that reason, you spend time finding a software platform that makes it easy for you to market your products; simplifies the accounting process; and keeps track of the relationships you create with your customers so you can continue selling to them. A good software partner relies on a long history of success in the online retail industry. (Did you know, for example, that Shift4Shop has more than 16,000 customers in 12 countries?)
Create a design that represents that brand you want to build
As you learn how to build a handcrafts eCommerce website, you'll want to learn more about branding. Your customers will come to your store both for your products and because they are drawn to your brand. Therefore, you want to create a brand that attracts your audience through its design and feel.
Choosing the right design is important here. Through your software platform, you should have access to templates that you can customize easily to create a unique identity for your online store. After all, a unique presence is crucial to learning how to build a handcrafts eCommerce website.
Give your customers different ways to pay
Comfort is an important part of the online shopping process, so it's important to make your customers as comfortable as possible. Offering multiple ways to pay, including processors from recognized brands like Amazon, is a great way to establish credibility with your customers and give them a recognizable payment option.
How to Sell Handcrafts Online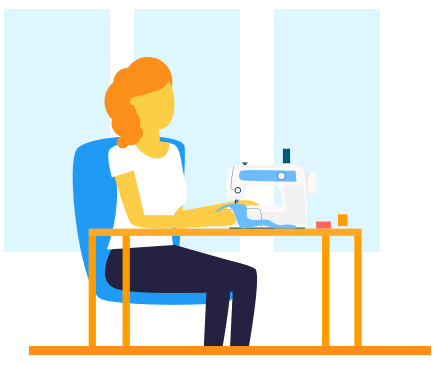 From pottery to accessories to quilts, handcrafts are unique sources of creative inspiration. It isn't so hard to learn how to sell handcrafts online if you have a soft spot in your heart for such items. In fact, it's easier than ever before to get an online business up and running.
If you've ever dreamed of opening a handcrafts store, the time is now. Make it more than a hobby; bring your store online and watch a world of possibility open up before you. And don't worry: today's technology means you don't have to learn advanced web strategies like design and development. All you need is a big idea and a passion for success to learn how to sell handcrafts online.
Choose the right shopping cart software
An online business is only as powerful as the software that powers it. Shift4Shop is a software suite dedicated to carrying the load of efficiency and offering you the tools you need to get the job done.
Find the right partnerships to power your business
Successful businesses are built on partnerships, and yours won't be any different. You'll want to choose partners across areas like accounting software; shipping & fulfillment; distribution; marketing; order management; and security. These decisions should be made after lots of research and deliberation.
For example, you'll probably want to partner up with trusted shipping brands like FedEx or UPS to get your goods out the door.
Set up your social channels
Finally, it's important to create a social presence for your new online store. This may include channels like Facebook and Twitter. With a software platform like Shift4Shop, you gain the ability to do this quickly and easily. That way, you can make sure you're following best practices as you get your social media set up, ensuring you learn how to sell handcrafts online the right way.
Grow your Online Business with Our Sell More Tools
A suite of tools to help you sell more every day in your store

Daily Deals
Autoresponders
Group Deals
Abandoned Cart Emails
Make-an-Offer
Product Reviews Emails
Social Wish-Lists
Newsletter Smartlists
Gift Registry
Expert Technical Support.
When You Need it and How you Need it.
Your eCommerce platform is only as good as the people supporting it!
24x7x365 Expert Support
Our Support Team never rests. Just like your business, we're always open!
Tickets, Phone and Chat
Contact us via our Support Ticket System, Phone or Live Chat.
United States Based
Never outsourced, our Support Team operates 100% in-house from our South Florida offices.